Recent Cityscene Articles
All the local places to go and things to do.
Details

Category: Cityscene
Join Muskegon Break and Tire Tuesday, June 12 from 6:30-8:30 p.m. at the Broadway location (848 E Broadway) for Wine, Women & Wheels–the Woman's Car Care Clinic. Car information sessions including Safety for You and Your Car, Q&A's: Indicator Lights, and a hands-on session–The Ins and Outs Tour of a Car.
Details

Category: Cityscene
Legendary singer-songwriter Barry Manilow hopes others will once again follow his philanthropic lead as he donates a Yamaha piano to launch a local instrument drive for the Grand Rapids Public Schools. Anyone who donates a new or gently used musical instrument to Van Andel Arena Box Office will receive two free tickets for Manilow's June 14th concert in Grand Rapids, Michigan.
Details

Category: Cityscene
The ninth annual Local First Street Party is this Saturday, June 9 from 4 p.m.-12 a.m. Gather in front of Bistro Bella Vita for local music, local food, and local beer. Admission is free. Purchase drinks and food from local vendors throughout the event. On stage, bands playing include La Famiglia, The Hard Lessons, Grupo Aye, Afro Zuma, Larry McCray, and the Fauxgrass Quartet. Find out more local events on the Local First website.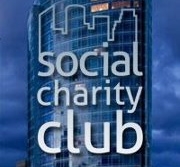 Details

Category: Cityscene
Join the Social Charity Club of Grand Rapids on Thursday, June 14 to benefit The Friends of Grand Rapids Parks at the JW Marriott J Dek, Mixology, and Six.One.Six. Donate $10 at the door. All proceeds are donated directly to the charity. A drink ticket is included with your donation. Also, enjoy complimentary appetizers from 6-7 p.m.

EXECUTIVE HOSTS:
Ashley Alexis Amaya, Marjorie Behm, Whitney Budden, Jordan Carson, Lauren LaTarte, and Chelsea Slocum

GUEST HOSTS:
Mayor George Heartwell, Tommy Allen, Michelle Brainard, Margaux Drake, Michele Giordano, Andy Guy, Jeff Hill, Nate Phelps, Kristen Ray, and Lizzie Williams

CHARITY:
The Friends of Grand Rapids Parks is an independent organization dedicated to expanding parks and public spaces in Michigan's second largest city. Their goal is to help Grand Rapids rebuild and sustain an exceptional system of parks and public spaces and, by extension, increase home values, improve citizen health, safeguard air and water quality and strengthen the community's ability to retain and attract residents, businesses and visitors.

All donations are tax deductible & receipts are available upon request.
Details

Category: Cityscene
Join artists whose genres come in many hues at Art in the Park on Saturday, June 9 from 9 a.m.-3 p.m. in Hudsonville. Hosted by the Hudsonville Arts Council, the event will bring more than fifty artists and crafters together to display and sell their wares as well as feature performers and art demonstrations throughout the day. Bring your kids for the child-friendly area and face painting. Contests will also support the artists. Click here for more information.