Recent Cityscene Articles
All the local places to go and things to do.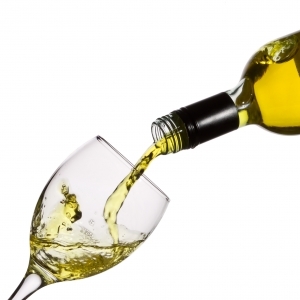 Details

Category: Cityscene
You're invited to a group tasting on Thursday, April 12, from 6 to 9 pm. at the Cascade Winery. Together with several other West Michigan wineries, Cascade Winery will host Spring Vintage Unveiling, an opportunity to sample wines from all over the West Michigan area in one convenient location at the Pinnacle Center in Hudsonville–3300 Highland Drive, Hudsonville.

Details

Category: Cityscene
Winter Jam ends its 2012 circuit on April 1 at the Van Andel Arena. Doors open at 5 p.m., and music by bands like Skillet, Sanctus Real, Newsong, Building 429, and more rock the stage at 6 p.m. Admission is $10 at the door, no tickets are required.
The concert is Christian music's largest annual tour that launched this January in Charleston, West Virginia. Don't miss the last show in Grand Rapids this weekend.
Details

Category: Cityscene
Chicago artist Todd Chilton will give a free public lecture sponsored and presented by the Grand Valley State University Visiting Artist Committee and Art & Design Department on April 11 at 7:30 p.m. in the Haggar Auditorium in the GVSU Cook-DeVos Center for Health Sciences.
Born in Chula Vista, California in 1977, Chilton lives and works in Chicago, Illinois. Chilton earned a B.F.A. from Brigham Young University in 2002, and an M.F.A. from the School of the Art Institute of Chicago in 2005.
Details

Category: Cityscene
A silent march and keynote address at Grand Valley State University will honor Cesar Chavez on March 29.

The silent march will begin at 12 p.m. in front of Zumberge Library on the Allendale Campus, and a keynote address by Miguel Martinez-Saenz, "Courage, Hope and Love: Honoring the Legacy of Cesar Chavez," will follow from 1-2 p.m. in the Grand River Room of the Kirkhof Center. Events are free and open to the public.

Martinez-Saenz is the associate provost of Undergraduate Education and Student Support Services at St. Cloud State University in Minnesota. He has worked extensively with students on the importance of multicultural education.

Cesar Chavez events are sponsored by the Office of Multicultural Affairs at Grand Valley, with support from many other campus departments.

For more information, call the Office of Multicultural Affairs at (616) 331-2177 or go online.

For more Grand Valley news, follow GVSU on Twitter @GV_Now
Details

Category: Cityscene
Learn how to become involved in local government and be inspired to run for office at the Grand Valley State University Women Center's "Ready to Run Michigan" workshop.