Recent Blog Articles
Enjoy diverse perspectives from West Michigan women.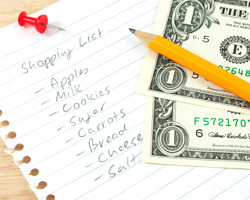 Details

Category: Blog
A couple of weeks ago, during my weekly Meijer visit, I'd just finished loading up the bags when I turned back to the screen and saw the total staring at me: $236.17. Wait: Didn't I just spend that exact amount less than a week ago? I didn't even buy any wine this week! Suddenly, those cinnamon sugar pita chips in my cart didn't look as tempting as they did in aisle 11. Ugh.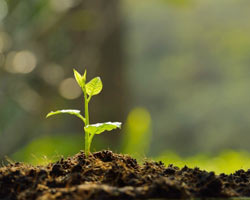 Details

Category: Blog
Late last summer, out on a power-walk, I passed the most charming yard. Bounded by fruit trees, branches loaded with apples and pears, there were rows of raspberry brambles and sunflowers, patches of bright dahlias, pole bean tipis, and tomato plants, staked to support their bright red fruit. Morning glories climbed everywhere. I just stopped and stared. Amidst it all was a craggy birdhouse, with bluebirds perched on top. It was so beautiful; a perfect mix of practical gardening and floral whimsy. A few weeks later, as my husband and I walked by this same yard, we hatched a plan to begin our own garden.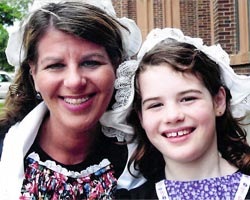 Details

Category: Blog
I admit it. I love Tulip Time. And I'm a little shocked when local people say they've never been, or that they haven't been since they were seven years old and went with their grandparents. WHAT? I just don't understand. This isn't your grandma's festival anymore.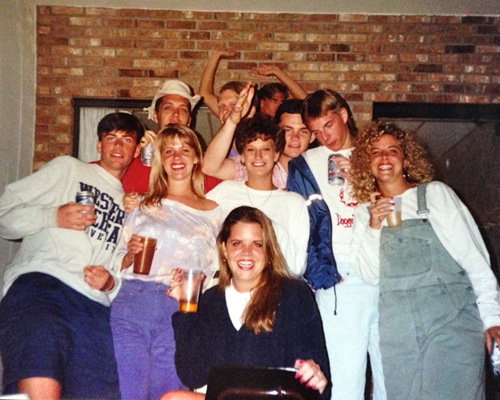 Details

Category: Blog
I clearly remember after landing my first job out of college asking my manager, "So when's our spring break?" You can imagine what kind of response that got, especially since I hadn't even earned any vacation time yet. OK, OK; I admit that was pretty pathetic. But both of my parents worked in education, so I was used to adults getting a weeklong break in the spring.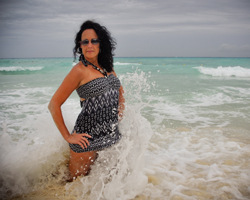 Details

Category: Blog
Never! How many "nevers" have come back to bite you, to prove you wrong? They seem to almost seek you out! I have had several—Birkenstock sandals, Ugg boots, Facebook, giving birth without drugs, and getting my nose pierced.