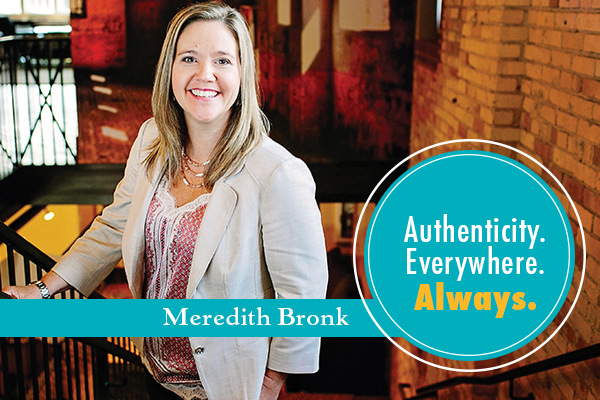 Details

Category: Profile
Authenticity. You hear the word frequently from Meredith Bronk. Some say she's often the only woman in the room. Meredith says there are plenty of women in technology; that leadership isn't about gender; that collaboration at Open Systems Technologies, where she was promoted to president April 1, is so strong no one notices when she's the only woman.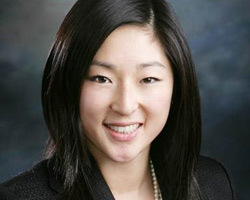 Details

Category: Profile
Megan Sall of The Right Place, Inc. lit up the room at the March Grand Rapids Chamber of Commerce's ATHENA Leadership Forum, with her personal and humorous take on the tenet of Fierce Advocacy. Beyond that, we wanted to chat with Megan about the related Authentic Self tenet and being—in her words— "picky-choosy." Here, Megan shares her insights and advice for living personally and professionally as the truest version of you.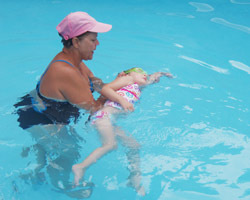 Details

Category: Profile
One of West Michigan's most beloved swim instructors is Patty Treman, aka Miss Patty. But if you want to take part in her lessons, you'd better get on the list now.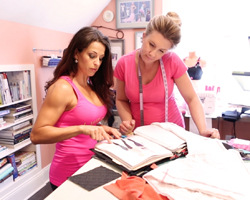 Details

Category: Profile
How many times have you struggled to get in and out of a sports bra—only to find it wasn't exactly what you needed, as far as support? Some women have wrestled themselves into two sports bras, hoping to keep their breasts from bouncing. Sara Marie Moylan, of Jenison, took matters into her own hands.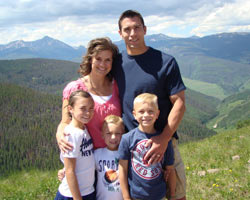 Details

Category: Profile
In May 2011, Jason Kinzler died while running the Fifth Third River Bank Run, leaving behind his wife, Kristi, and three children. As friends approached Kristi about how they could help support the family and honor Jason, a vision was formed: The Jason Kinzler Family First Foundation. While Kristi knew her family would be OK financially, her work as a counselor in the Godwin Heights Public School system showed that for many families, the death of a head of the family brought immense financial hurdles, in addition to the terrible emotional blow. This gave her an idea about how to channel the good intentions of those who wanted to help her family.