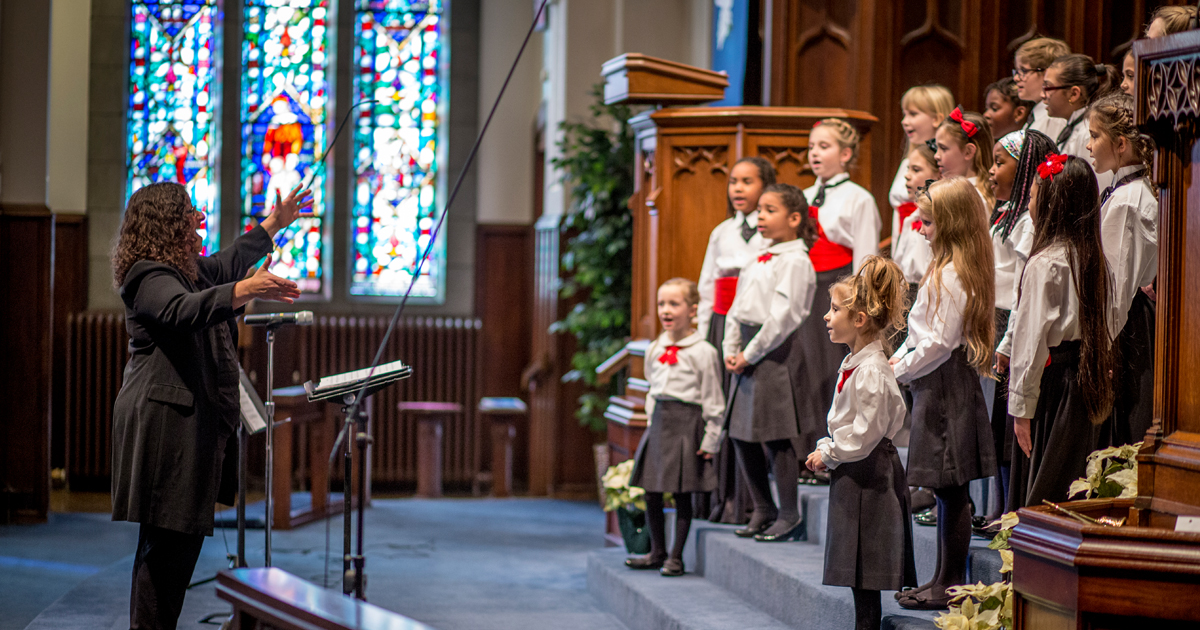 "I learned very early that no matter what was going on in my life, music was the constant that could help me through," said Stephanie Leonardos, President and CEO of Amerikam. "I would incorporate it into everything."
On November 16, 2017, Stephanie will be honored at the Girls Choral Academy's annual Let Their Voice Be Heard benefit, for her support and advocacy of the organization's 20-year mission to "Give Girls a Voice" through music programs.
Girls Choral Academy programs extend beyond singing skills: They are about communication, collaboration and leadership; about discipline, perseverance and cooperation. They build self-esteem and confidence in young girls of diverse background and experience.
All characteristics, Stephanie notes, essential for success in life.
She would know.
The Girls Choral Academy's 20th year anniversary occurs in tandem with Stephanie's 20-year milestone leading Amerikam as the company's president. Her career includes leadership positions with AMCA International and North American Philips Corporation. Early on, she established a work-study program at University of Mt. Union; Ferris State University awarded her an Honorary Doctorate in Business and Industry for her work developing the Amerikam-Ferris Project.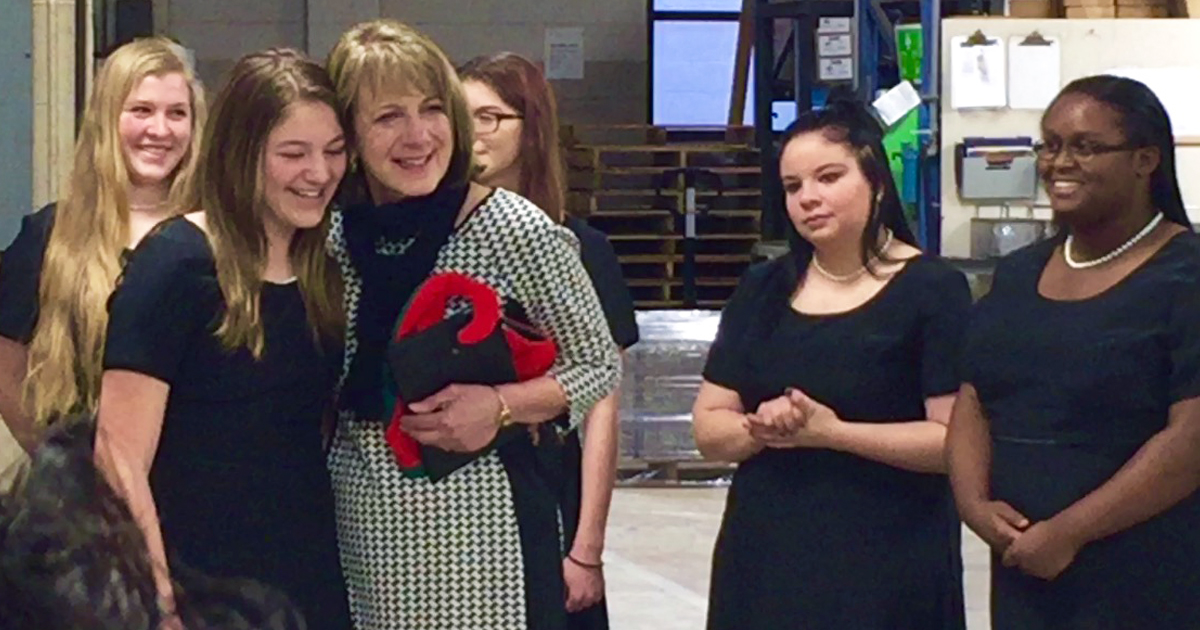 Stephanie has a personal mandate to care for her community and employees.
Amerikam is involved in various philanthropic endeavors, including Habitat for Humanity and Wounded Warrior Project. Stephanie and Amerikam first became involved in Girls Choral Academy when Jeanne Englehart of Grand Rapids Area Chamber of Commerce brought her to Marge Potter's House to learn about the program and hear the girls sing.
"I immediately saw the benefit of it," said Stephanie, who learned to sing at a very young age, under the instruction of the sisters at her Catholic school.
"It brought back memories for me. I could see the girls enjoying it. I thought, maybe I could have an impact on this."
Stephanie volunteers on the Donor Engagement Committee, advocates for the organization's mission to the community, and provides donations to help support the tuition-based programs. She never misses a performance, and two of her granddaughters have participated in the programs.
"This program provides that opportunity for the girls to learn something, to try something. To experience it alone and to experience it as a group. I've watched the girls evolve. They started out unsure and then start to be more confident and build their confidence."
Stephanie's advocacy for—and involvement in—Girls Choral Academy is in part about investing in the future workforce.
She notes the programs are not just about music experience, but life experience. The skills and creativity fostered by the programs are important characteristics for success. She witnesses it daily in her company.
Amerikam specializes in precision manufacturing and design, creating products that affect the health, well-being and safety of the country. The team has designed and manufactured parts that have gone to the moon; parts used as pediatric applications in the brain; parts making life easier for individuals who are disabled.
"Customers want us to be very creative. They want us to problem-solve. The energy and technical ability required to overcome obstacles for a successful product are skills that are very important. A lot of the things I see and continue to see with young people is a belief in themselves and their potential. Their willingness to try. Knowing that if you fail at something, fail fast and get back up and try again," Stephanie explained.
"I think they understand how much potential they have. They understand themselves better. They believe—and are hopeful—about the things they want to do in their lives."
Traits she sees in the young women working with Girls Choral Academy. The organization gives girls a voice—one that's loud, proud and clear. Stephanie is honored to continue spreading the word.
Join the Girls Choral Academy's in celebrating their 20th season and honoring Stephanie Leonardos at their Let Their Voice Be Heard 2017 benefit on Thursday, November 16, 2017 from 5:30 p.m. to 8:30 p.m. at the St. George Banquet Center.
Written by Cassie Westrate, staff writer for West Michigan Woman.
Main Photo Courtesy of Michelle Wise.