Choosing the right financial advisor is vitally important to your financial success.
Merrill Lynch believes true financial success is achieved when you are able to make the investment-related decisions and trade-offs that will help you reach personally meaningful goals.
Our dynamic team of female financial advisors works hard to understand you and your priorities—and puts your first. Meet the team and find the financial advisor right for you.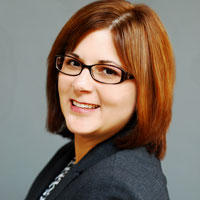 April Armstrong
April Armstrong, a graduate of the University of Michigan with a Bachelor of Arts in Economics, started her career with Merrill Lynch in 1997.
She resides in Ada with her husband, four children and two dogs. April is an active member and current Vice President of the Ada Business Association and enjoys volunteering with local organizations.
April enjoys working with individuals and families serious about setting and achieving their financial goals. She is able to provide the guidance, discipline and knowledge to help them put a plan into action and monitor progress along the way. These goals include retirement, debt management, college savings, risk mitigation, charitable giving, legacy planning and tax minimization.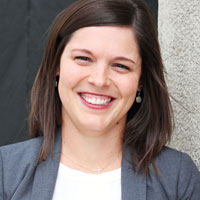 Emie Badersnider
Emie Badersnider joined Merrill Lynch in 2011, after receiving her B.S.B.A. in finance from Central Michigan University and her M.B.A. from Grand Valley State University. She's part of Merrill Lynch's The Towner Lund Group. Emie and her team develop wealth management strategies for their clients through a mutually agreed and defined process. Their clients are those who desire to build lasting relationships between their group and their families.
She enjoys playing golf and volleyball and spends time volunteering with the American Cancer Society. Emie resides in Rockford with her husband, Lee.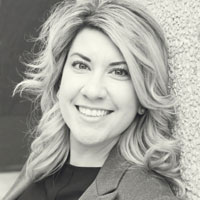 Amber Coleman
Amber Coleman is an Assistant Vice President and Senior Financial Advisor on the Towner Lund Group, a 14-person team of professionals that focuses on full-service planning and guidance. Since 2009, Amber has specialized in financial planning and investment management for corporate executive families, divorced women and other families preparing for life transitions.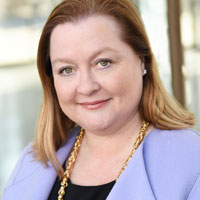 Amy Freeburg
Amy Freeburg joined Merrill Lynch in 1986 as one of the pioneering members of her team. She has worked with clients through many market cycles and provided innovative ideas in the ever-changing world of investments. Amy's approach to Wealth Management is consultative as she focuses upon her clients' goals to help them pursue the financial lifestyle that is most meaningful to them.
After graduating with a bachelor's degree in finance from Grand Valley State University, Amy continued her studies by obtaining several professional designations. She is approved as a Portfolio Manager within the Merrill Lynch Investment Advisory and Personal Investment Advisory Program for specially qualified Merrill Lynch Advisors.
Portfolio Managers can manage client assets on a discretionary basis using their investment expertise and methodology, supported by the breadth and depth of Merrill Lynch wealth management process, BofAML Global Research buy lists, Proprietary Model Portfolio Strategies and the Investment Advisory Program Investment Policies and Guidelines. Portfolio Managers create portfolios tailored for different client needs, objectives and risk tolerances.
Amy is a board member and the immediate past president of Mind Meets Music, a local nonprofit organization that works with young children to improve their literacy. She is a Trustee for The Grand Rapids Public Library Foundation and works with Kent County as a member of the Officer's Compensation Committee. She was the first female to serve on the board of Blythefield Country Club. Through the years, Amy has been involved with numerous nonprofit agencies, among them Grand Rapids Jaycees, Habitat for Humanity, Girl Scouts, and Grand Rapids Association for the Blind and Visually Impaired.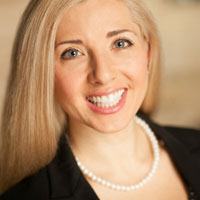 Rua Hekhuis
Rua Hekhuis has worked with business owners, multigenerational families and busy executives for over 15 years. She is currently an Assistant Vice President with Merrill Lynch Wealth Management, providing comprehensive financial solutions and considerate guidance for West Michigan families.
In addition to holding the CFP® and CRPC® financial industry designations, Rua holds an MBA from Palm Beach Atlantic University and was top of her graduating class at Northwood University.
Although her process is intentionally detail oriented, Rua understands that finances are very personal and that her clients are busy. She strives to make clients' busy lives easier by doing much of the heavy lifting in the background. Outside of the office, you may find Rua with her husband, Ken, and their goofy dogs Coconut, George and Fat Amy, running, skiing, laughably trying to golf, or volunteering with the Humane Society.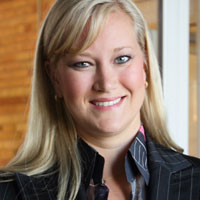 Rachel Mraz
Rachel Mraz joined Merrill Lynch in 2000 in New York City, and moved to Grand Rapids to join the team in 2003. She graduated from Cornell University with honors and completed her master's degree in financial services with a focus in tax and philanthropic planning. She is committed to the most deeply held principal at Merrill Lynch—that clients come first—and is proud to be a part of that tradition.
Attaining advanced certifications and designations is a highly respected professional achievement for those who work within the financial services industry. Each designation communicates to clients and peers that the individual has invested the time and dedication to complete a rigorous testing process that reflects a high level of competency and investment expertise, and has agreed to the highest standards of professional ethics. Rachel currently holds the CFP®, CIMA®, CAP™ and CRPC® designations.
Rachel is highly involved in the Grand Rapids community and is on the boards of John Ball Zoo, Davenport University Foundation, Family Business Alliance, St. Mary's Foundation and the Equest Center for Therapeutic Riding. She chairs the investment committees for the Council of Michigan Foundations and Davenport University Foundation and is the co-chair of the J Board Ambassadors of Van Andel Institute.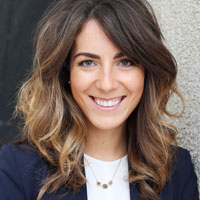 Gina Pennings
Gina Pennings joined Merrill Lynch in 2015, after spending five years at Royal Securities Company. She is a graduate of Calvin College, where she earned a degree in accounting and is currently pursuing the Chartered Financial Analyst (CFA) designation.
In her free time, Gina volunteers at Ronald McDonald House and enjoys cooking, pottery and spending time outdoors. Originally from Pittsburgh, she now resides in Grand Rapids.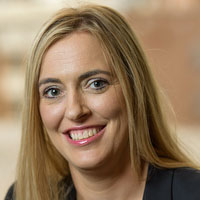 Jennifer A. Scharphorn
Jennifer Scharphorn has been advising clients in the West Michigan area for over 15 years. She is a graduate of the Grand Valley State University Seidman College of Business, where her academic concentration was in finance.
Jennifer holds the Certified Financial Planner™ certification awarded by the Certified Financial Planner Board of Standards, Inc. and as the Chartered Retirement Planning CounselorSM (CRPC®) designation.
Her consulting model utilizes a disciplined Wealth Management Process to assist foundations and other non-profit organizations, corporations and high net worth individuals in defining their financial goals, developing appropriate portfolio designs, and then translating this into specific investment strategies with an emphasis on controlling risk. Jennifer holds the Series 7 and 66 FINRA registrations.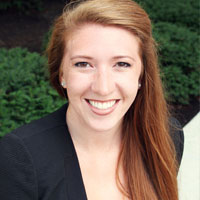 Christine Steinmetz
Christine Steinmetz joined Merrill Lynch in 2011, after graduating from Grand Valley State University's Honors College with a bachelor's degree in finance. She is a member of the Howell & Sharp Group and specializes in working with individuals planning for retirement and business retirement plans. At the heart of her philosophy is a passion for building relationships and a commitment to provide outstanding service.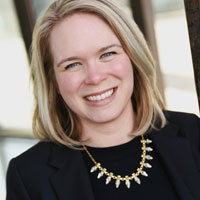 Molly Tupper Chelovich
Molly Tupper Chelovich and her team, The Tupper Group, work primarily with multigenerational families who often have ties to a family-owned business.
As a Certified Financial Planner™, awarded by the Certified Financial Planner Board of Standards, Inc., Molly strives to connect through Merrill Lynch's unparalleled planning tools all aspects of the client's financial needs, especially in the areas of retirement, education, estate and charity.
With the outcomes of the planning process, The Tupper Group is able to develop and implement a foundational approach to investing to provide greater clarity for both the short and long term. Once implemented, it is essential to provide ongoing monitoring and reevaluation relative to any external and internal changes to the client's life and make adjustments as appropriate.
Molly, who Merrill Lynch in 2006, is a graduate of Butler University with a B.S. in marketing and minor in economics. Molly and her husband, Colin, who is a teacher and football coach, reside in Grand Rapids Township with their son. They enjoy playing golf, skiing, traveling, and spending time with friends and family.
Courtesy of Bank of America Merrill Lynch. Understanding the intent of your wealth and your life priorities will shape the financial strategy we develop with you. To get the conversation started, contact us at 616.774.4204 or [email protected].