Recent Spaces Articles
Unpacking the places you live inside and out.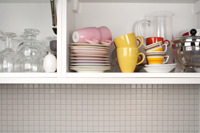 Details

Category: Spaces
Spring is just around the corner. (No. Really. It is!) With spring comes spring cleaning, and with spring cleaning—for most of us—comes procrastination or any number of headaches. Here are five places to purge, to help you spring into spring!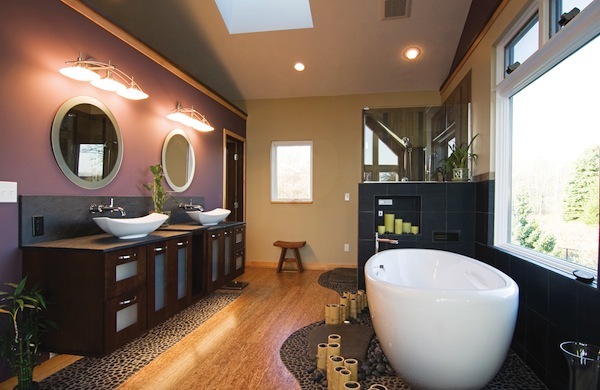 Details

Category: Spaces
The look on her face said it all: Bathroom renovations are anything but relaxing. Yet with a little patience—and a lot of revamped surfaces—you could have the bathroom oasis of your dreams.
Details

Category: Spaces
Maybe you're one of the lucky ones who purchased a home that already had a finished basement. What a time and money saver! But wait … What's that on the walls? Could it be? Wood paneling? No offense, 1963, but we're well into the new millennium—and wall decor is trending more toward, well, not wood paneling.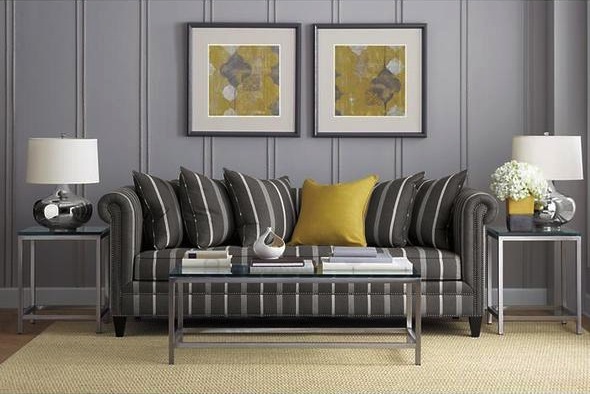 Details

Category: Spaces
To add interest to the look and feel of a room, add a splash of color. The most inexpensive way to add color to your space is by adding pillows and candles. Start with a large neutral item to spring board from. For example, a sofa upholstered in a soft hue of gray will pop with bright yellow pattern pillows. Add bright orange and yellow candles arranged within a tray on a cocktail table in front of the sofa. Vary the height of the candles from small, medium, and large and keep the number odd—three to five. Odd numbers provide interest and movement to the eye as does the varying levels.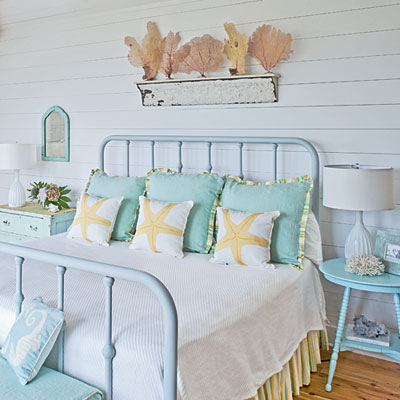 Details

Category: Spaces
Want to create a space with a cohesive theme? Many times, rooms are overdone with too many accessories and explosions of color. Keeping is simple will tastefully illustrate the theme of the room.