Recent Cityscene Articles
All the local places to go and things to do.
Details

Category: Cityscene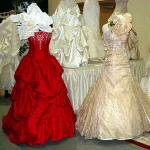 The twenty-second Annual Shoreline Bridal Fair will be again at Holiday Inn, downtown Muskegon, on January 8. Admission is free.
Details

Category: Cityscene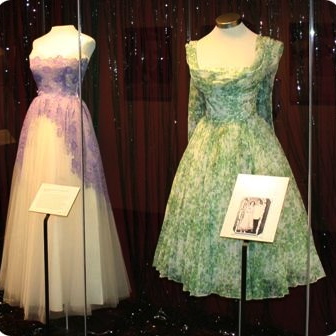 Get a flashback of 1950s social circles with the Grand Rapids Public Museum's newest exhibit , All Dressed Up - 1950s Style. Grand Rapids native Doris Cole donated to the Museum's collection 18 mid-century party gowns, along with photos, invitations, yearbooks and mementos from the era. The collection includes stylish "New Look" inspired dresses with pinched waists and full skirts that were worn to events at East Grand Rapids High School, Ottawa Hills High School, the University of Michigan and Radcliffe College. The excellent condition of the garments some 60 years later is testimony to the value Doris and her mother, Helen Cole, placed on maintaining the gowns and preserving the memories of the happy celebrations to which they were worn. They also evoke fond memories of shopping trips to former local retail establishments like Jacobson's, Steketee's, Wurzburg's and Herpolsheimer's. The dresses will be on display in the Museum's 2nd floor Bradford gallery.
Details

Category: Cityscene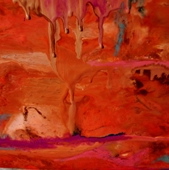 The Holland Area Arts Council is kicking off 2012 with galleries full of new exhibits.
Trees: A Closer Look. The Etchings of Ladislav Hanka and Sculpture of Marcia Perry
Is a combination of work by internationally recognized Kalamazoo based printmaker Ladislav Hanka and Saugatuck sculptor Marcia Perry. The two have shown work together recently in South Haven and this exhibit promises another well stitched revealing of their deep respect and admiration for the sacred tree motif. 

Details

Category: Cityscene
What makes the ice rink so popular? Could it be the thrill of skating on West Michigan's first refrigerated outdoor skating rink? Or, the "joy of skating under the stars and on top of the stars" as stated by Lou Rabaut, President of the Grand Rapids Griffins Youth Foundation. Perhaps it's the soaking in the ambiance given by Ecliptic - the notable artwork - designed by artist/architect Maya Lin. Whatever the reason, the Rosa Parks Circle Ice Rink is a very cool place to visit.