Recent Cityscene Articles
All the local places to go and things to do.
Details

Category: Cityscene
A silent march and keynote address at Grand Valley State University will honor Cesar Chavez on March 29.

The silent march will begin at 12 p.m. in front of Zumberge Library on the Allendale Campus, and a keynote address by Miguel Martinez-Saenz, "Courage, Hope and Love: Honoring the Legacy of Cesar Chavez," will follow from 1-2 p.m. in the Grand River Room of the Kirkhof Center. Events are free and open to the public.

Martinez-Saenz is the associate provost of Undergraduate Education and Student Support Services at St. Cloud State University in Minnesota. He has worked extensively with students on the importance of multicultural education.

Cesar Chavez events are sponsored by the Office of Multicultural Affairs at Grand Valley, with support from many other campus departments.

For more information, call the Office of Multicultural Affairs at (616) 331-2177 or go online.

For more Grand Valley news, follow GVSU on Twitter @GV_Now
Details

Category: Cityscene
Learn how to become involved in local government and be inspired to run for office at the Grand Valley State University Women Center's "Ready to Run Michigan" workshop.

Details

Category: Cityscene
Blast! Build Your Business Conference and Competition for Women will take place March 15-16, 2012, at the Amway Grand Hotel in Grand Rapids.
Details

Category: Cityscene
More than $35,000 in scholarships will be awarded this year in the twelfth annual ATHENA Scholarship program. Women over the age of thirty who are working toward a college degree are eligible to apply for these scholarships to off-set the costs of tuition, books, childcare, or transportation. The application deadline is May 4.
Details

Category: Cityscene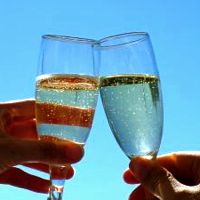 Today through Sunday, March 4, girlfriends will gather, shop, eat, pamper, and enjoy. The annual Girlfriends Weekend in Holland is sold out, but the waiting list is still accepting names in case of cancelations. Girlfriends in Holland this weekend will partake in three days of entertainment and activities intermixed with free time for shopping and dining.