Are you considering a more sustainable clothing approach because you've heard fast fashion is harmful to the planet—and to the garment workers who make it? Maybe you're looking to simplify your closet, so you don't end up in a Marie Kondo decluttering spiral every six months. For me, it's both.
Where do you start? Because it is SO CONFUSING. I hear you. We can't shop our way to being more sustainable. And that's good news! You can start where you stand, regardless of size, style or budget—because the exclusivity of sustainable/ethical fashion when it comes to those three pillars are a whole other conversation we don't have time for right now.
Thank goodness.
Less fact. More fashion!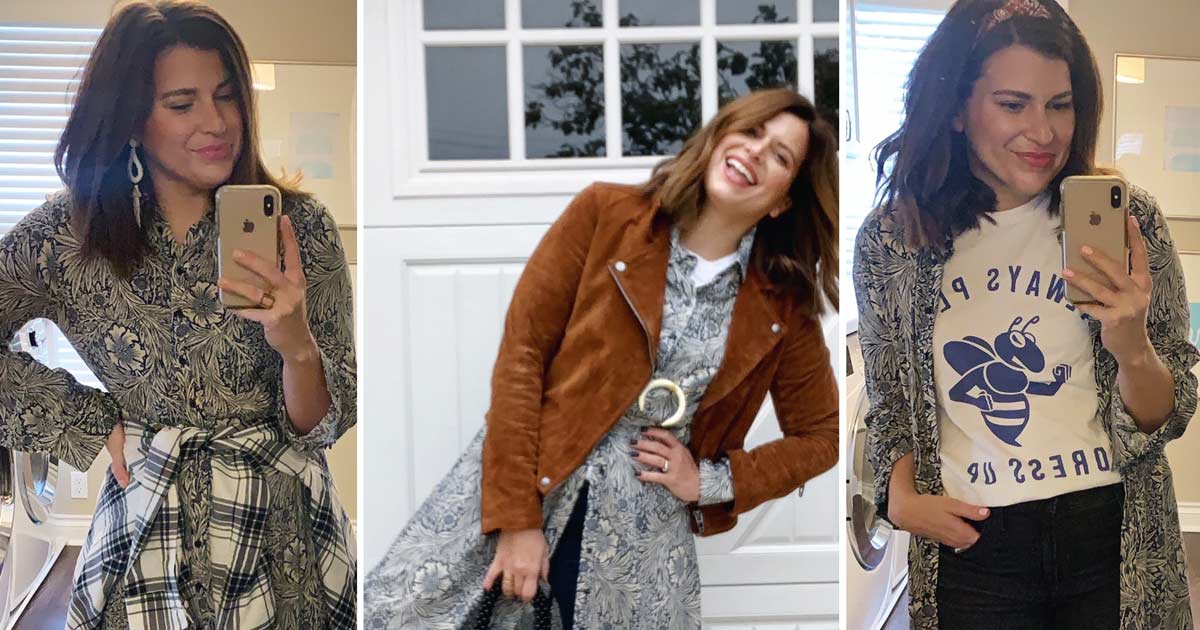 Whatever your size, style or budget allows, the most sustainable thing you can do is wear clothes you already own, LONGER. And take better care of them. (Read: Less laundry!) In fact, the very thought of wearing what you own longer might make you consider what you purchase. Do you really want to wear that fuchsia blazer 30 times? Don't answer that. I own one from Target—worn exactly twice—and ask myself this question with each closet purge.
Aiming to get more wears out of your clothing will make you value versatility in your wardrobe. Can you wear an item multiple ways? For multiple seasons?
Thinking ahead to spring and summer: One of my favorite style hacks is wearing a button-front dress as many ways as possible. Style it as a: 1. Dress. (Shocking!) 2. Duster, unbuttoned over jeans and a T-shirt. 3. Skirt, with a top layered over. 4. Bathing suit coverup. 5. Long top, unbuttoned half-down, over pants.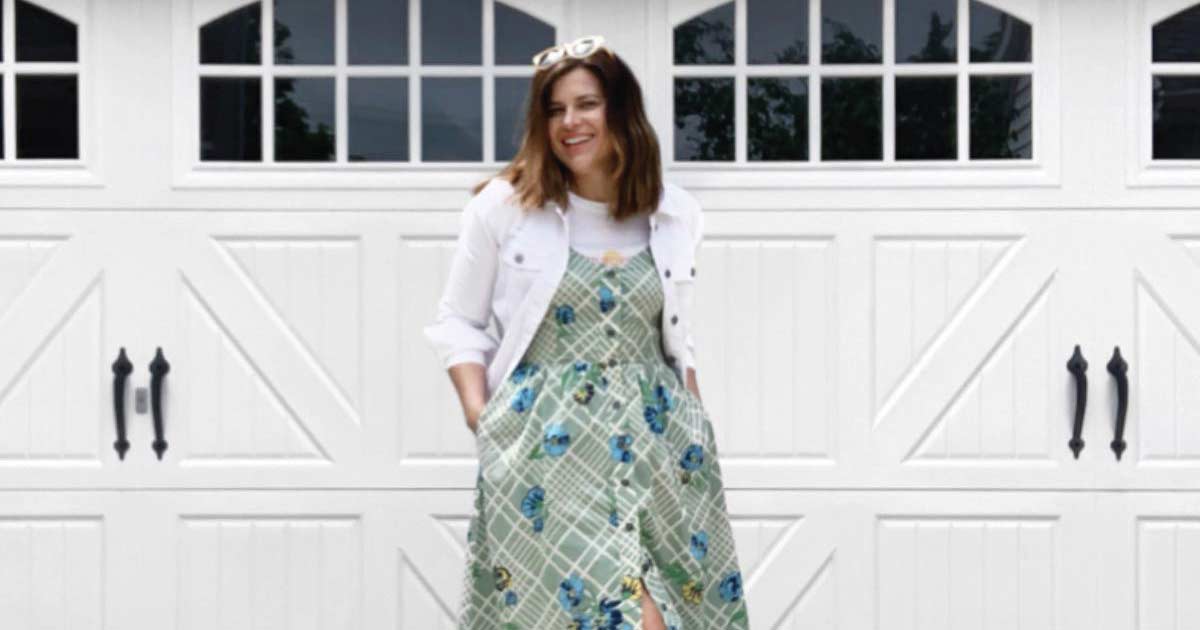 Another simple closet tip: Pack away any winter pieces you won't be wearing this spring and summer. Even if you have the space, you don't want those unworn items looking back at you for the next five months. The surprising result? Out of sight, out of mind!
Come fall, you'll be excited to see your favorite suede ankle booties you nearly forgot about. The endorphin rush from being reunited with them is as good as shopping for something new but costs you ZERO dollars—with ZERO impact on the planet.
Katie Moser is a Digital Creator living in Grand Rapids. She's forever trying to edit her beauty, fashion and lifestyle needs to only things she really LOVES. Follow her pursuit for Less-But-Better on Youtube and Instagram at What Kate Finds.
Photos courtesy of Katie Moser.

This article originally appeared in the Apr/May 2020 issue of West Michigan Woman.