A colleague has cancer. A neighbor is divorcing. A friend is struggling with infertility. Often, we avoid reaching out because we're unsure what to say or do during these challenging seasons. Wisdom of the Wounded is a ministry dedicated to inspiring and equipping others to care well for those who are suffering.
WHERE TO START?
We believe that small acts of kindness make a big difference. Look around and ask, "Who in my life could use a little pick-me-up right now?" and then act on it. Our goal is to create a tidal wave of caring acts by raising awareness that others need our care and attention.
WHAT IF MY TIME IS LIMITED?
To make time in your busy schedule, pair your caregiving outreach with something you're already doing. Running an errand? Call an elderly friend to see if you can pick something up for them. Is a friend going through a divorce? Offer to take their kids along with yours to the playground so they can rest a bit. Waiting in line? Send a text to a person you haven't heard from in a while.
WHAT CAN I DO FOR A GRIEVING FRIEND THIS HOLIDAY SEASON?
The holidays are especially difficult for those who are grieving. Perhaps there's an empty chair at the dining room table or a friend is missing a family member who is deployed overseas. Offer words of encouragement such as, "I can see that you're hurting. I'm here if you want to talk" or, "You must feel so sad/lonely/afraid." It helps them to know they're not alone in their grief.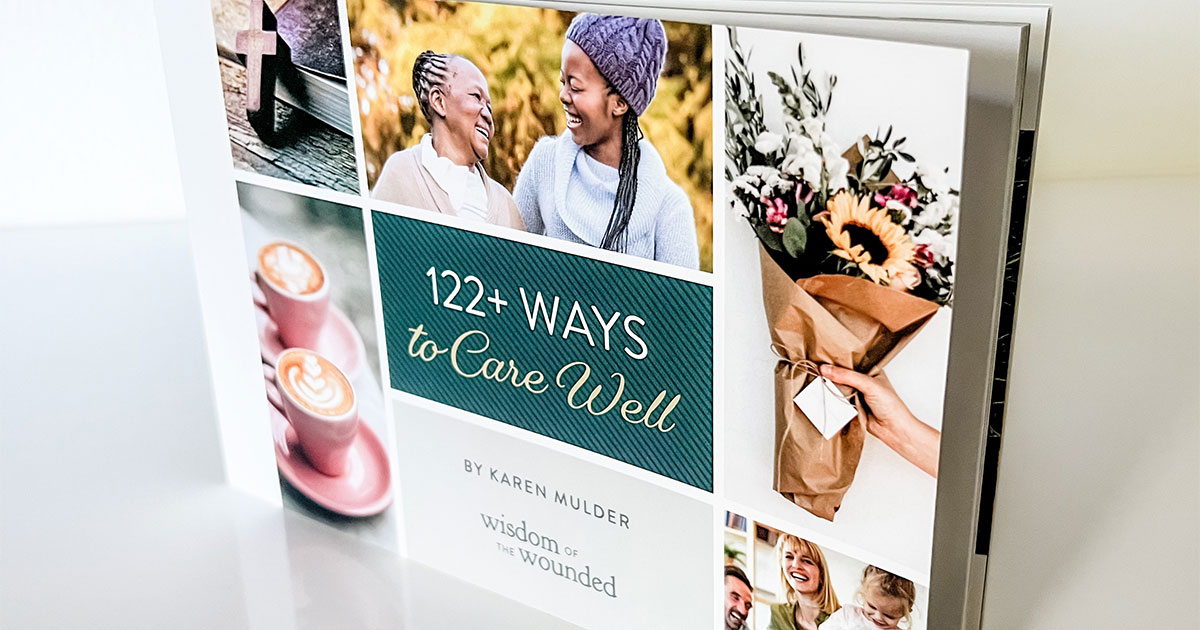 For more tips on how to be a caring friend, visit Wisdom of the Wounded to receive a free copy of the "122+ Ways to Care Well" guidebook.
Courtesy of Wisdom of the Wounded.