Reinventing herself from painter to wallpaper muse is just the kind of cool thing that local artist Mary-Catheryn Baker would do.
Pets, farm animals and eggs in a nest.
Floral arrangements, bees and ballerinas.
If you're a fan of the work from Copper Corners, you're familiar with Baker's animal-inspired and nature-saturated vignettes. But how in the world does a painter get involved in turning their craft into wallpaper?
"I painted my walls all the time," said Baker, who relates the story of a Texas client who wanted their walls painted by the artist. Baker wondered how she could help someone achieve the look they wanted on their walls without hopping on a plane. As more people all over the United States wanted the Copper Corners wall treatment, the artist instantly thought of wallpaper.
After plenty of investigating and Google searches, Baker found a company that manufactured wallpaper; after a tour of the facility, the artist found herself quickly designing wallpaper and print checking and color testing, to create quality wallpaper that was up to her high-standards—with her artwork all over it.
"I created wallpaper that I would hang in my own home—everything you see, I'd want in my house," said Baker, whose paintings are photographed and scanned to capture every bit of detail. Some images are broken down to create a pattern out of one element in the artwork.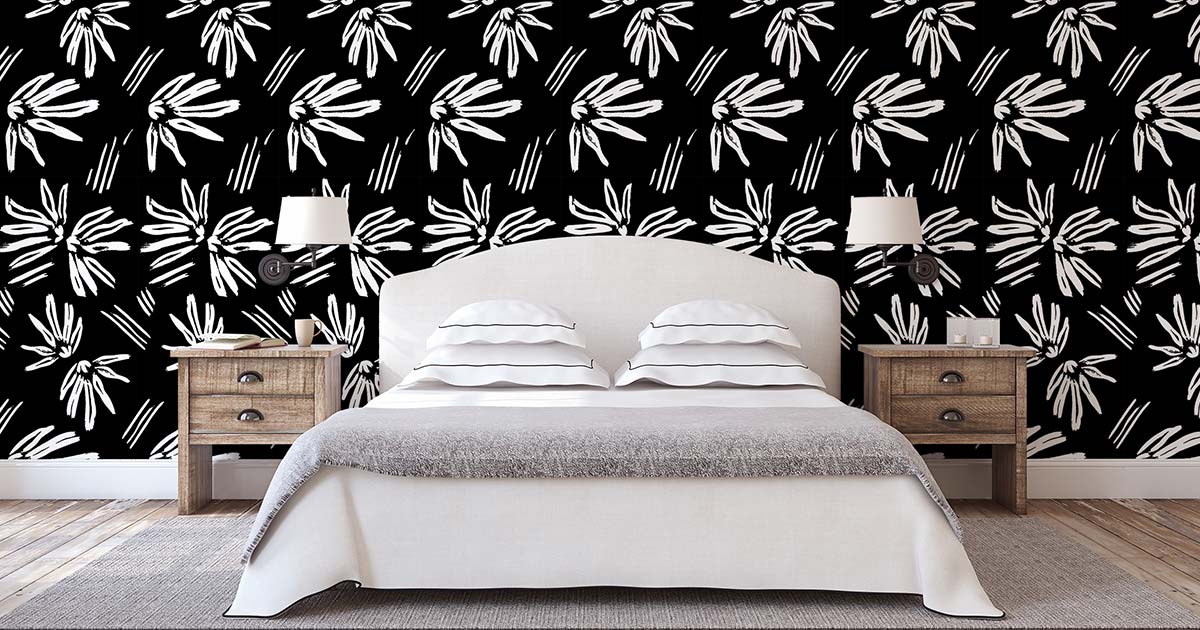 With the resurgence of wallpaper comes the ability to showcase a certain aesthetic in a space—to harness a visual and enter a mood.
"Everyone has a couch and coffee table, but your personality comes out with what's on your wall or your artwork on your walls," said Baker. "A phenomenal pattern brings some oomph to a room."
As décor trends cycle in and out of style, wallpaper is back, bringing color combinations, texture and vibrance to our lives.
For those hesitant to try the well-loved design solution, the artist wants people to know the process is easy and has evolved to more peel-and-stick varieties without the mess of glues. Not convinced? Check out Baker's tips for using wallpaper patterns in decorating:
Consider Don't Forget floral patterns for bedrooms, for a soft and romantic vibe that's still a bold statement with large-scale blooms. The black and white version adds drama, while the blush and white color scheme is more subtle and sweet.
If you're looking to make a statement, there's Laundry, a semi-tribal design where each embellished image is three feet tall. It's visually arresting and appropriately named: It appears on the walls of the artist's laundry room.
A pattern based off the artist's studio, Studio Walls features colors that would work with every sort of style from farmhouse to traditional homes—sort of a catchall, meet-in-the-middle style that shifts to different home formats.
Busy, inspired by a whimsical bee painting submitted to last year's ArtPrize contest, might just be the thing for a small space such as a bathroom, laundry room or child's bedroom.
In the end, claiming your space is what good design and décor does—and wallpaper breathes life into our lives. The perfect example of that is Closet Space, a little girl's dream.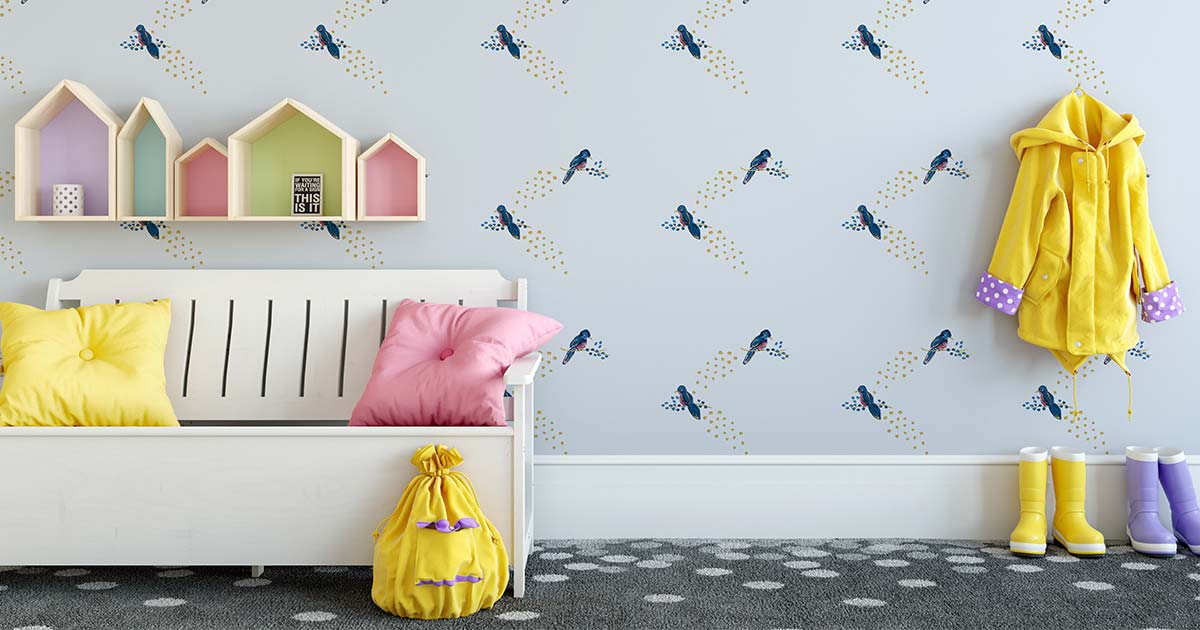 "I wanted to make one for little girls. If I were a little girl, what's running through my mind?" said Baker, who sifted through childhood memories to bring to life wallpaper that's basically sophisticated dress-up doodles.
"I drew all the things I'd want in my closet. I wanted those mermaid tails and a ballerina outfit on hangers, a big puffy dress then a bra, because as a little girl all I wanted was boobs. I created it in black and white and then in blush and a lilac and a light blue.
"Every color gives you different feelings."

Get started on your wallpaper journey (and order samples) at Copper Corners Art. Peek into how the artist got her start covering walls, in this past West Michigan Woman story.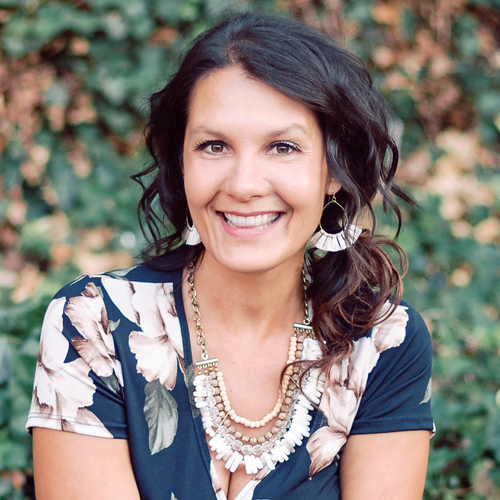 Written by Missy Black, a footwear fanatic, style child and contributing writer for West Michigan Woman.