More Americans are currently choosing closer-to-home destinations within driving distance, as opposed to those further afield that could require one or more flights.
That's according to a recent study by Longwoods International, a leader in the tourism industry that regularly conducts market research on travel patterns. For Michiganders, it's an easy decision to keep it local, with so much to do and see all around us.
The Lake Michigan shoreline is always a draw, and with perennial favorites like Holland and Saugatuck-Douglas just a brief road trip away, it's all the more appealing. Let's look at what's in store for visitors this spring and summer!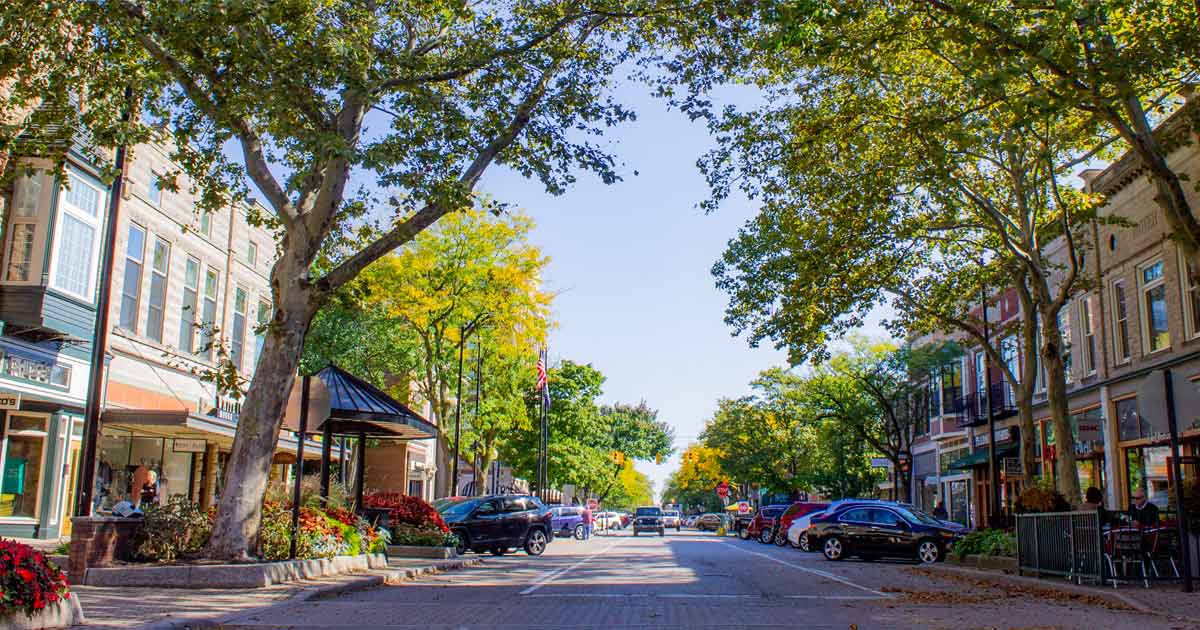 Photo courtesy of Downtown Holland.
Holland, known for Tulip Time, the Big Red Lighthouse, and the centuries-old De Zwaan windmill, is beloved for its thriving downtown and proximity to Lake Macatawa and Lake Michigan. In the historic city center, there are a number of independent retailers, from clothing and accessory boutiques to sporting goods stores to gift and specialty shops.
One of the highlights is Holland Peanut Store, an old-fashioned candy store and confectionary that's been family owned for more than 100 years. They also roast their own peanuts and attract crowds for their famous Nutty Paddle Pops. Apothecary Gift Shop is another must stop that carries locally-made items as well as nationally-recognized brands. A three-generation, family-owned business, it's been a fixture in the community for 60 years. There's also Teerman's of Holland, a home décor store that's one of the last remaining independent department stores in the area.
Holland Farmers Market is a hot spot for residents and visitors alike, and while it's open year-round, it has an expanded schedule from mid-May to just before Christmas, with operating times on Wednesdays and Saturdays. Well known throughout West Michigan, the Market features nearly 100 vendors across the season, with fresh produce, cut flowers and plants, as well as value-added items such as specialty pickles, jams and jellies, baked goods and more. The best part? There's an abundance of free parking on site and on the street!
Holland also has a booming dining and craft brew scene, including the original New Holland Brewing, Big Lake Brewing, and Our Brewing Company. There's also the high-end Obstacle No. 1 craft cocktail lounge and adjacent tapas bar, Poquito. Guests will love that nearly every restaurant in downtown Holland has expanded, outside dining.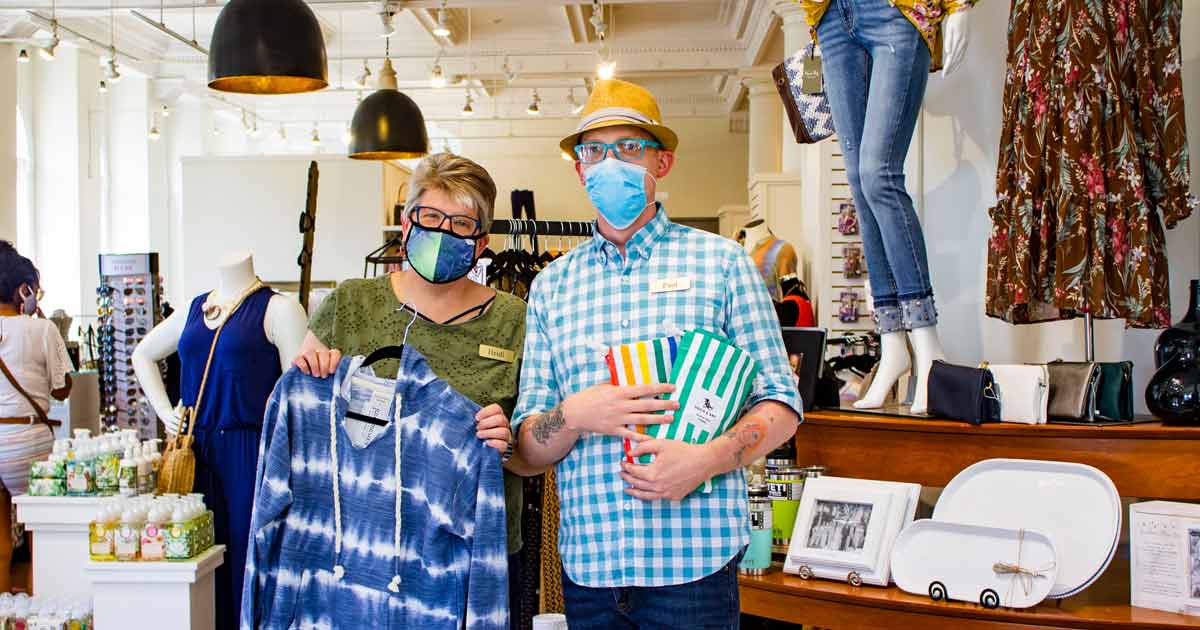 Photo courtesy of Downtown Holland.
For outdoor enthusiasts, the beautiful, botanical Windmill Island Gardens, Holland State Park, Tunnel Park, and Kollen Park are all just a stone's throw away, as well as Boatwerks Waterfront Restaurant, which overlooks Lake Macatawa.
Whether making a week or a weekend out of it, adding Saugatuck and Douglas to the itinerary is highly recommended. Fewer than 20 minutes by car from Holland, these artsy, open-minded, communities have much to offer, from beaches and hiking trails to shops, restaurants, unique lodging and entertainment.
Many events and activities have plans to resume for the season, including the historic Saugatuck Chain Ferry, which carries passengers across the Kalamazoo River and drops them off at Oval Beach, where they can take a memorable hike up the steps to the top of Mt. Baldhead. One of the oldest operating chain-driven ferries in the country, it runs from Memorial Day to Labor Day.
In June, National Trails Day® and the Town Crier Races both offer recreation opportunities. The former includes a scramble organized by Radar Hill Hiking Club and the latter is a 5K, 10K, and half marathon offering enjoyment as well as scenic views of the Saugatuck-Douglas area.
For the spectator crowd, the Star of Saugatuck II is running several themed cruises, such as the Wine on the Water Series, which will run several times over the summer months and, in July, a Pirate Cruise, where guests can opt to dress like a pirate or just come as they "arrr."
Saugatuck Center for the Arts will be holding outdoor concerts all summer, the first of which is free on June 4 and will be celebrated with food trucks, craft drinks and hands-on art making. Gallery strolls are back on again as well, and Douglas' Art on Center is planning to run events in both July and September.
Making travel plans is a welcome diversion, and with Holland and Saugatuck-Douglas, there's no shortage of things to do!
Allison Kay Bannister, a West Michigan resident since 1987, professional writer since 2002 and GVSU alumna, recently launched her own freelance writing business. Allison enjoys travel, art, dance, food and exploring world cultures—and, of course, writing about all these and more.
This article originally appeared in the Jun/Jul 2021 issue of West Michigan Woman.
Main photo courtesy of Saugatuck Douglas Area Convention & Visitors Bureau.