Oh, travel ... how we've missed you! For many of us who have forgone a vacation or weekend getaway over the past year, spring—and what looks like some level of normalcy on the horizon—beckons us with a promise of new beginnings. And, a return to the places and activities we hold dear. Traverse City remains a perennial favorite and at the top of the list when it comes to close-to-home travel for West Michiganders.
Not one to be taken down by a challenge, the spirited Up North city has remained resilient and tapped into its creative well to continue to provide visitors and residents alike the experiences they expect—with some noted adjustments to adhere to necessary precautions.
As the cherry blossoms are ready to burst, Traverse City is eagerly awaiting the temperate seasons' next crop of guests—to ascend their sand dunes, sip their wines, savor their fare, and explore their really great outdoors. Take a trip with us to see what's new and what's enduring.
Always open and always a draw is Sleeping Bear Dunes National Lakeshore. Whether you take on the notorious Dune Climb, navigate the Heritage Trail, or poke around its lesser known areas, such as Sleeping Bear Point, the popular spot is a treat for everyone, from families to groups to couples. Hiking and biking also get a boost as the temps rise, and the 9.7-mile-long, paved, non-motorized Traverse Area Recreation and Transportation (TART) Trail is a go-to that both locals and tourists enjoy.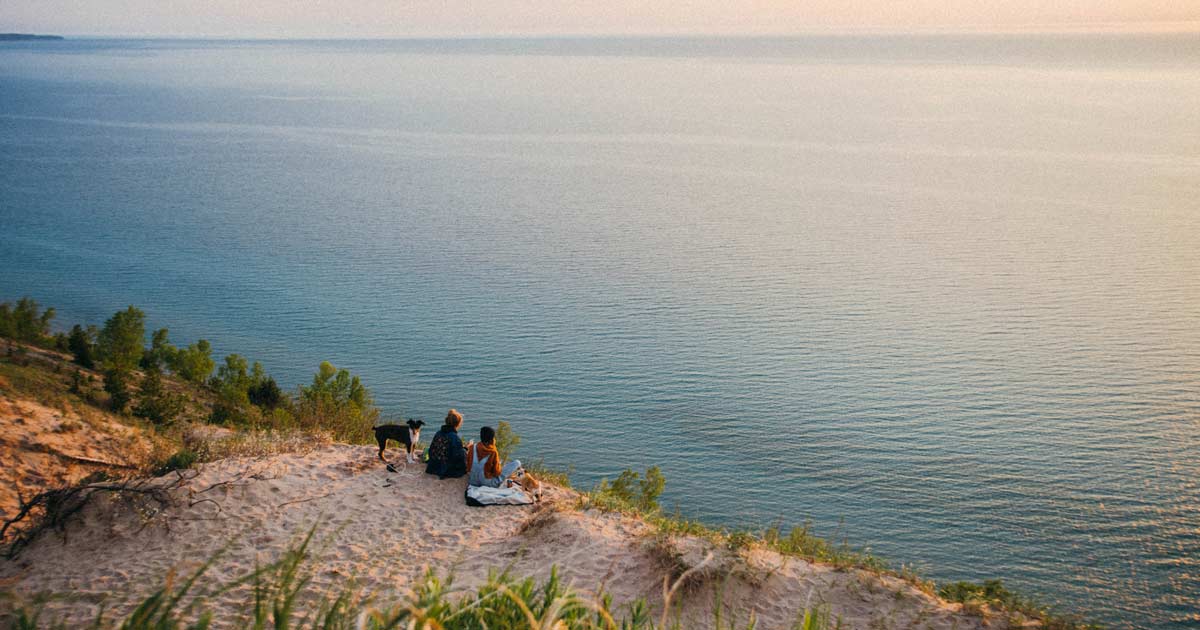 The not-so-frigid air also brings out a renewed excitement for watersports, including kayaking, canoeing, and paddleboarding, whether in the bays, on Lake Michigan, or in the smaller, nearby inland lakes. Just be sure to bundle up—it's not that warm yet! In other recreation, Elev8, which plans to open in summer of 2021, will offer indoor rock climbing, fitness and more.
If any place could find a way to thrive—actually opening new businesses and creating new offerings in tumultuous times—it's Traverse City. Among them is Jacob's Farm. Formerly Jacob's Corn Maze, the multi-acre property has expanded from a fall-time event to a year-round destination with casual dining and a beer garden on site, as well as live music, entertainment and activities. And, located on the Leelanau Peninsula is Farm Club, which encompasses a restaurant, brewery, bakery and marketplace. Rather than farm-to-table, they brought the table to the farm—and the result is inspired menus with the freshest ingredients.
Other new restaurants and cafés of note include international cuisine from The Flying Noodle, Food Arabia, Brasserie Amie, and Taste of India; traditional eats from American House Wood Fired Pizzas and Bergstom's Burgers; and mouth-watering pastries and baked goods from Bubbie's Bagels, Hexenbelle, and Water's Edge Sweet Tooth. And those are just a few!
Wineries along the Leelanau and Old Mission Peninsulas and beyond haven't missed a beat either. Adapting their tasting experiences to outdoor service and shipping statewide—and, in some cases, all over the country—they've kept many an oenophile in good spirits, whether in person or delivered to your doorstep. As spring turns to summer, you can spread out over their acres of property, taking in a sunset or wandering through the vines, glass in hand.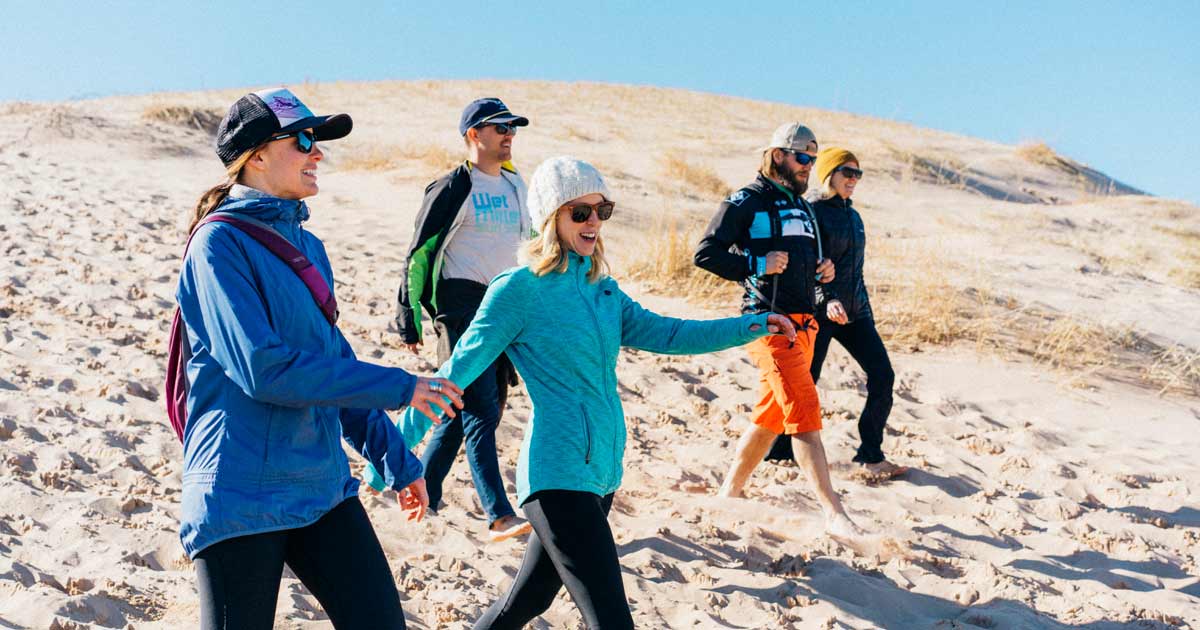 For overnight accommodations, Traverse City's many lodging providers have been diligent in following safety protocols and working to keep staff and guests as protected as possible. Grand Traverse Resort and Spa and Crystal Mountain get especially high marks for their high standards, as well as their ability to operate mostly as normal with spas open and activities for kids still running. You'll enjoy a high comfort level, while still feeling like you're on vacation. West Bay Beach, a Delamar Resort is also undergoing a complete renovation—so that's also something to look forward to! The beauty of Traverse City is that options abound, from private condos to resorts to beachside hotels—so you can go just about anywhere in the region and have plenty of choices.
Visit traversecity.com for comprehensive and up-to-date information on where to stay and what to do.
Allison Kay Bannister, a West Michigan resident since 1987, professional writer since 2002 and GVSU alumna, recently launched her own freelance writing business. Allison enjoys travel, art, dance, food and exploring world cultures—and, of course, writing about all these and more.
This article originally appeared in the Apr/May 2021 issue of West Michigan Woman.
Photos courtesy of Traverse City Tourism.