The dynamic between mothers and daughters can range broadly. Whether you're already BFFs or looking to strengthen your connection, a vacation together could build bonds and create special memories you'll carry for a lifetime.
Like any getaway, planning is key; anticipating the complications that could arise from a mother-daughter trip can only improve the outcomes. Consider these guidelines before making your reservations and you'll be on your way to a joyful journey.
Get on the Same Page
Choosing where to go and what to do should be a joint decision. If you've always wanted to see the pyramids of Giza but your other half loathes sand or long plane rides, this is not the time for that excursion. Your destination and activities should be of shared interest and, while give and take can often be essential to harmony, neither of you should feel compromised.
Be Realistic
If your mother-daughter relationship is a little strained, globe-trotting together won't magically fix it—but it could begin to build a bridge. And even the closest friendships can be rattled by the unknowns and stress that sometimes come with travel. Keep an open mind, your expectations fluid, the pressure low and your patience levels high.
Plan for Independence
Just as absence makes the heart grow fonder, it could also provide a welcome respite from too much togetherness. You don't need to be attached at the hip to have an enjoyable trip—and needing distance is not necessarily a sign of turbulence, but more likely a path to greater serenity. Give yourselves some "me" time, from early morning solo walks, to afternoon naps, to separate hotel rooms to retire to at the end of the day.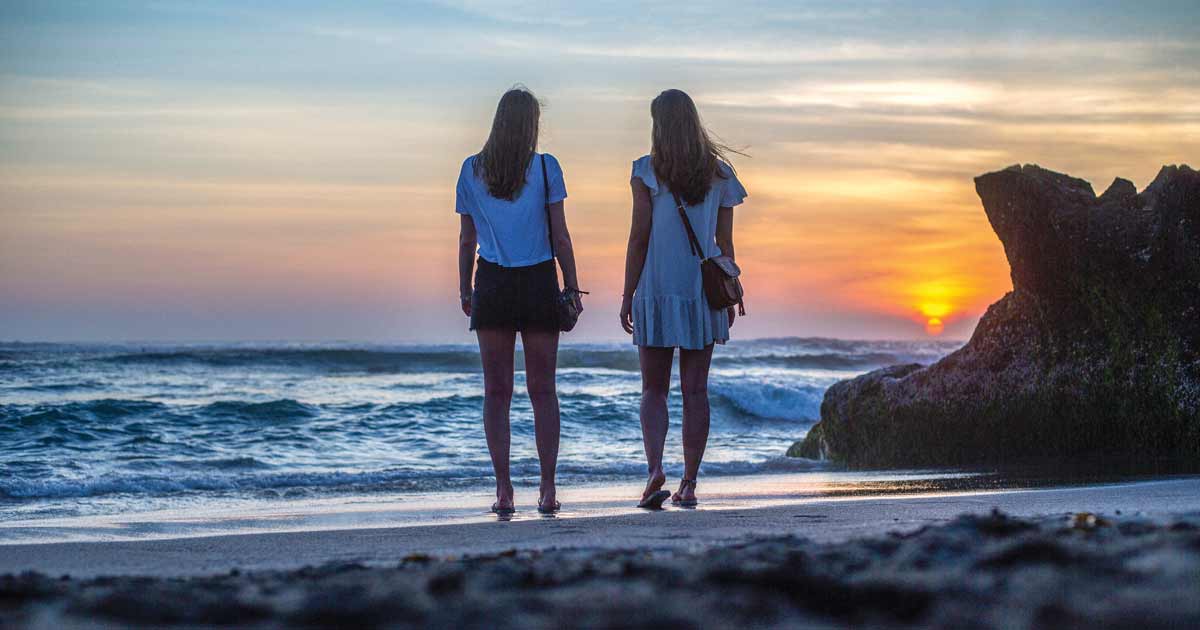 Set Rules Before You Go
Whether it's deciding who's paying for what, knowing how much walking one can endure, or specifying your dietary and sightseeing preferences, it's best not to leave details unspoken. Coming to an agreement on all these elements should not happen in the moment, but before clicking the Book Your Trip button.
With best practices for mother-daughter travel packed in your bag, the fun part begins: What to do?
Sample Wine from Near or Far
Love sipping a cab or savoring a riesling? Plan a weekend in nearby South Haven or a longer expedition to California's central coast or Washington's Columbia Valley—or skip across the pond to Tuscany or Bordeaux.
Go on a Retreat
Whether wellness-oriented, with a spiritual bent, recreation-filled, or overflowing with spa indulgences, there are retreats both domestic and abroad that appeal to any interest—and offer opportunities to get closer. For an equine experience, stay on a ranch in Colorado or Texas; tap into sacred healing and mysticism in Indonesia, India, or Peru; hike the Poconos or the Appalachian Trail; soak in the therapeutic waters of Budapest or New Mexico. For an adventure that's closer to home, West Michigan-based Camp Newaygo has a Girlfriends' Getaway blending relaxation and fun.
Bask in Big-City Excitement
Fancy a Broadway show or shopping galore? Think New York City, Chicago, LA, Vegas, or Toronto, where there's no shortage of entertainment and retail hot spots—plus bright lights and inspired dining. If museums and culture are more your speed, Washington, D.C., Paris, or London never disappoint and are home to some of the most iconic sights and sites in the world.
Take a Road Trip, Train Ride or River Cruise
For the more seasoned mother-daughter duo, cross-country travel could be a chance to get to know one another more deeply. Pack your car and take in all the stops and curiosities along Route 66, buy a Eurail Pass for a high-speed rail voyage with stops at all your dream cities, board a longboat that traverses the Rhône or Seine, or a take steamboat through the Mississippi Delta.
Allison Kay Bannister, a West Michigan resident since 1987, professional writer since 2002 and GVSU alumna, recently launched her own freelance writing business. Allison enjoys travel, art, dance, food and exploring world cultures—and, of course, writing about all these and more.
This article originally appeared in the Apr/May 2020 issue of West Michigan Woman.