Adventures—and misadventures—throughout Michigan, other parts of the United States, abroad in France, Italy, Spain, and Ireland are all stories you could look forward to reading in Laura R. Holmes' new book, Travel Light - Regular People Travel TooTravel Light - Regular People Travel Too.
Holmes, an adventure author, a travel blogger, and co-owner of FineLine Creative, published her first book, I've Gotta Pack in 2012 and has been blogging about active travel and the quest to achieve a better life, work, play balance ever since.
After looking over her notes from her many travels, Holmes realized she had more inspiring travel-centric content to share and great reason to do so.
Holmes' insists that vacations need not be exclusive to the wealthy, because regular people go on adventures, too!
Out of this philosophy, Travel Light was born.
The 300-page softcover book, set to release this month, is full of color photographs and adventurous travel stories from Michigan and across the globe. It explores the lighter side of travel with doses of humor, adventure and personal transformation.
Holmes encourages readers to "learn how to travel your way to happy."
But what does that mean, exactly?
"Vacations and travel have been proven to improve overall health and well-being, so I feel compelled to share these statistics and help people," said Holmes. "One example mentioned in the book is the landmark Framingham Study which revealed that women who took a vacation only once every six years or less were almost eight times more likely to develop coronary heart disease than women who vacationed at least twice per year."
Just the planning alone, said Holmes, improves your mood and will brighten your day. Though time and money are the top two reasons most people don't travel very often, Holmes advises starting small and simple will help.
"Travel Light can also mean to travel local," said Holmes, who suggests starting by taking just a Friday off and creating a long weekend in your home state. "In Michigan, we can drive somewhere close, go camping, hike or bike the North Country Trail. This takes less time and is also very affordable."
From there, Holmes suggests committing to taking a long weekend once a quarter and build up to taking a full week off at least once or twice per year. Holmes notes that Chapter 6 has plenty of trips and ideas on what to do in the Mitten.
When it comes to her motivations behind putting her adventures on paper, Holmes finds it's all about balance.
"I enjoy the challenge and process of writing, editing, and publishing a book, and it took several years from start to finish because I'm also balancing a career and managing FineLine Creative, a West Michigan marketing firm," said Holmes. "The other motivation was how many people I encounter who are chronically overworked. This book is a perfect vehicle to explain how and why vacationing more will make you happier and healthier, physically and mentally."
Holmes notes people who are interested in outdoor adventure and active travel will relate to the stories and destinations in Travel Light, in addition to professional career-minded men and women who understand they need to find a way to balance life, work, and play.
"It's OK to leave work behind for a break," said Holmes—a concept Kasie Smith, president and publisher, Serendipity Media, who knows firsthand.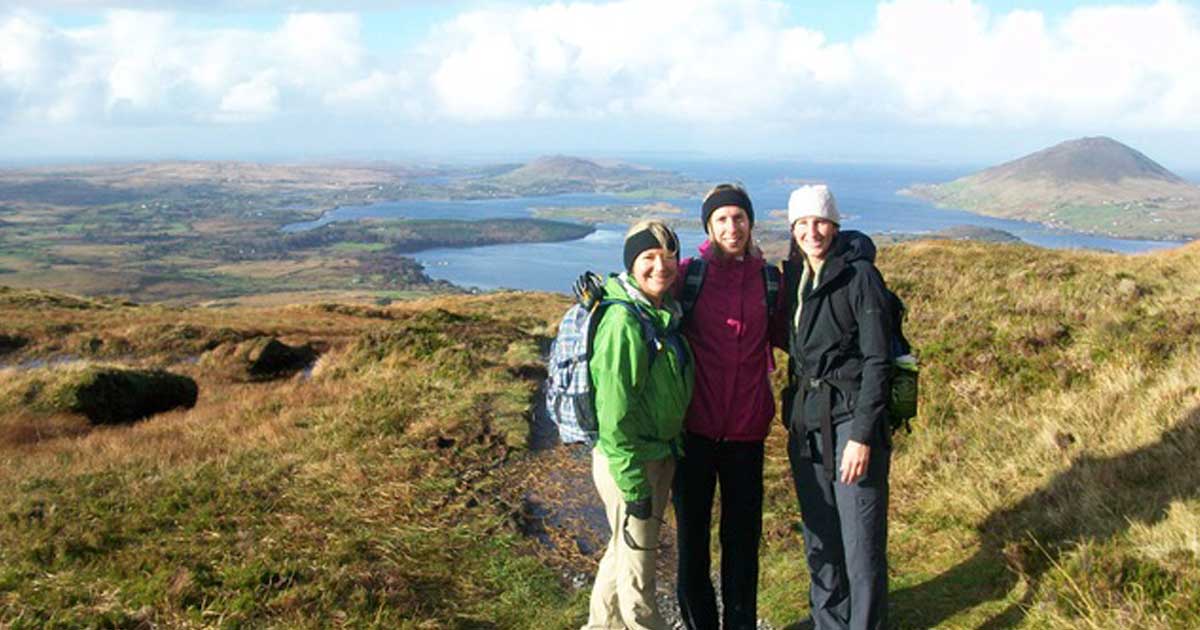 "Travel Light – Regular People Go on Adventures Too takes you on one woman's delightful and adventurous journey traveling the globe all while learning, growing, laughing, and experiencing the gift that only travel provides," said Smith.
A portion of proceeds from the sale of Travel Light will support the work of the Planeterra Foundation, a nonprofit organization committed to turning travel into impact by helping local communities and women-owned businesses earn an income from tourism.
"I discovered Planeterra Foundation at the 2019 Women in Travel Summit Conference and after some research, I realized we shared similar values about travel and tourism," said Holmes, who will donate $5 from the sale of each print book to support Planeterra's mission. "Much like I believe in buying local to support my business community in Michigan, we can do the same when we travel."
Holmes hopes the adventures and examples in Travel Light will prompt readers to plan excursions of their own.
"My wish is to instill a powerful desire in the hearts of readers to put more focus on travel and time away from work and the burden of the cellphone."
Travel Light retails for $34.95 and will be available at local and regional retailers and bookstores. The e-book version will be available at Amazon/Kindle, Apple, and Barnes & Noble Nook platforms. For more on Holmes' books, blog and events, visit her website.
Written by Sarah Suydam, Staff Writer for West Michigan Woman.
Photos courtesy of Laura Holmes.