Pantone®'s color of the year for 2014 is Radiant Orchid. According to Pantone®, it's a color with confidence and magical warmth that intrigues the eye and sparks the imagination. It's a blend of fuchsia and purple and pink undertones. But if you ask me, I think it's a bold, bossy lilac. Its presence is strong—so strong I feel I can smell it when I look at it.
If you're looking to incorporate this hue into your wardrobe or home, I found a few boutiques that seem to have the color on their radar. Brighter colors, those heralds of spring, will be popping up soon but the color of the year is for sure a joyful shade that has a lot of personality.
Gina's Boutique in downtown Grand Rapids has a statement necklace that "has a splash" of Radiant Orchid for those that want to the color in smaller doses. The necklace is perfect to throw on with a simple, white t-shirt and distressed denim. If you want some pretty sparkle, it can be paired with a cocktail dress for an edgier look.
"It screams spring and happy," says Gina's owner Gina VanGessel who thinks the color also looks good with navy blue or baby blue. VanGessel has more of the color coming into the store so you know you've got an abundant radiant resource there.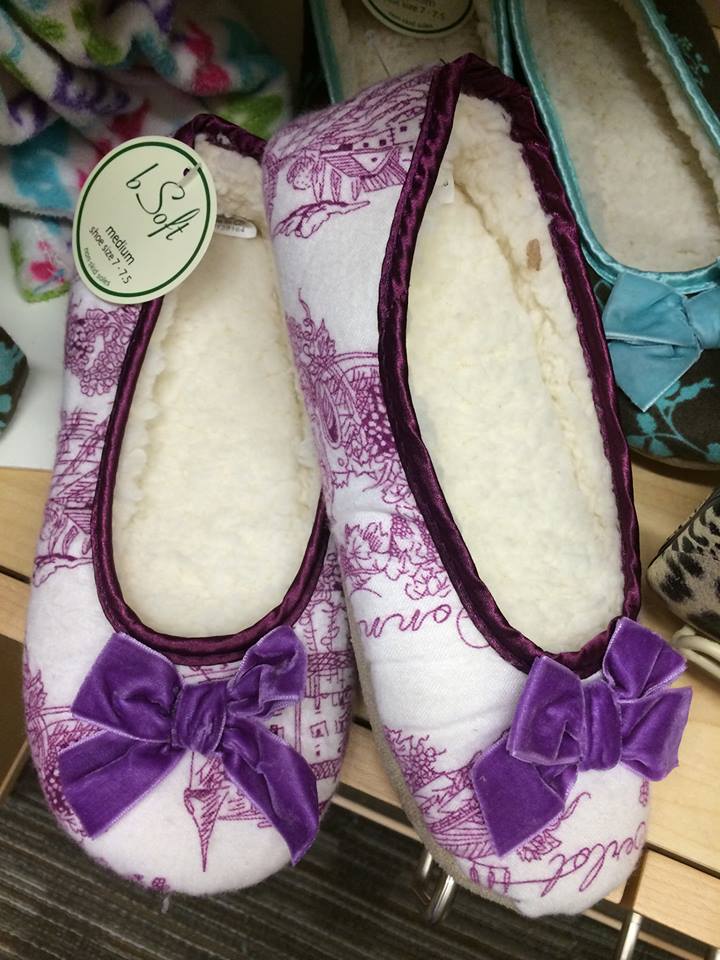 Even The Shoppe at Saint Mary's at Mercy Health Staint Mary's has accessories and gift items with that Radiant Orchid glow. My favorite might be a pair of cozy looking slippers with velvet bows in our signature color.
"We look at different color schemes and many items such as accessories and gift items have bright colors that are cheerful and have good energy," says Rachel Selgo, Manager, Volunteer and Hospitality Services and Donor Relations.
Browse through jewelry and scarves at The Shoppe at Saint Mary's and see Radiant Orchid in person. It's a color that's got an uplifting note to it and you'll feel good knowing all proceeds go back to the Saint Mary's Foundation which funds patients and programs.
The necklace at Gina's Boutique is $36. The slippers at The Shoppe at Saint Mary's are $12.
Written by: Missy Black is a freelance writer for West Michigan Woman magazine.