"Self confidence is best expressed in clothes." So says Latesha Lipscomb, the creator of Women Who Wine, a monthly soiree dedicated to women in transition, working women and women hoping to better themselves. Each gathering is sponsored by local boutiques who tend to answer the call without hesitation. In the past, support has come from Chai Boutique, Swirls Boutique, Blu by Goodwill and Sydney's Boutique. Guests sip some wine and network with like-minded stylish women and donate fashionable items all for a good cause—and always with a creative twist.
"Every month I pick a different local organization to wine for. It's like a fashion kick in the pants," says Lipscomb as she discusses collection rules. Everything must be new or gently used clothing that is exceptionally stylish (we're not talking about anything you'd find in your grandmother's closet). "We want the best of the best in whatever we're collecting."
This month, collections fall under the super-fab accessories category and will benefit the SHE-roes in training in the Girls Inc. program at the YWCA. The program's mission is to encourage young girls to lead bold, fierce, strong lives. So, if you have some faux pearls that make you feel classy—bring those. Red earrings that make a statement (but haven't been worn that much)—those will be just fine. Gather up the jewelry box and all your accessories (rings, bracelets, barrettes, headbands, scarves) and clean your closet, lighten your load and sprinkle some sparkle onto girls who need it a little more than you.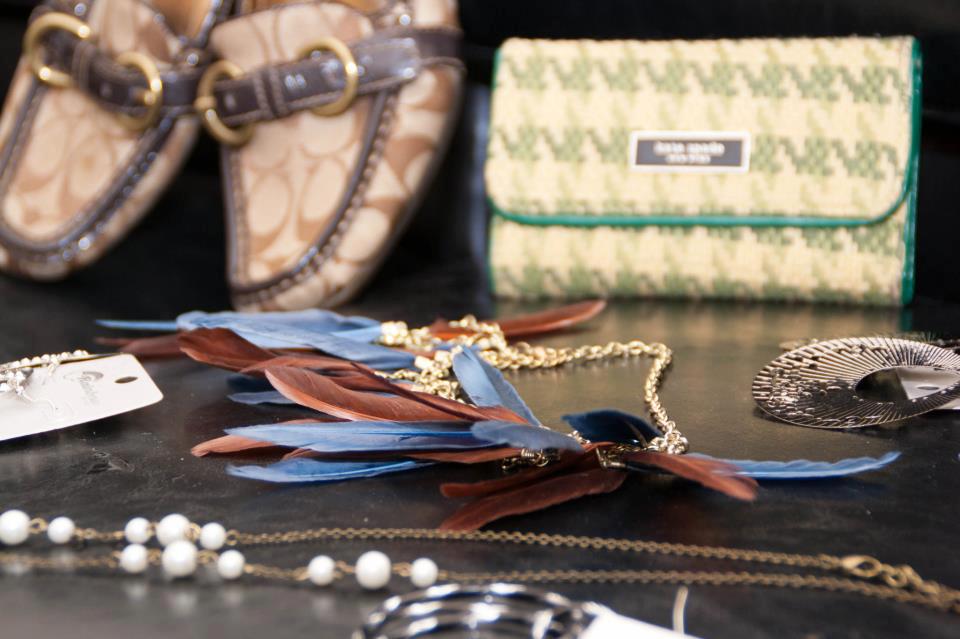 Anything cool, funky and trendy that teen girls can use and enjoy is what you should be bringing and as Lipscomb reminds, "We are women by nature but ladies by choice so we want to prepare these girls to be fabulous in their fashions as they finish high school, enter college or head out for their first time jobs."
Highlighting teen accessories is important to Women Who Wine because it's an age where a girl is really designing her inner and outer beauty. The perfect accessory might help them tell their story but for sure makes them feel wonderful.
It all comes down to "being the change you wish to see in the world," says Lipscomb. Even if it's just a small pendant at the end of a necklace, it can be the spark that ignites your fire.
August 29 is the date for the next Women Who Wine event held at Lipscomb's headquarters of I GOT FACE Cosmetic Concierge (a cache of professionals specializing in make-up, hair, wardrobe styling, photography and more). So this beauty guru knows a thing or two about beauty and women and what it means when the two worlds collide. The event runs from 6 to 9 p.m. and features floral arrangements from Bokay by Eastern Floral and wine, purchased for $5 a ticket, from Carrenttino Italian Market & Wine. Check out I GOT FACE Cosmetic Concierge on Facebook for further details.
Written by: Missy Black is a freelance writer specializing in fashion. One of her favorite fashion interviews was Nigel Barker from America's Next Top Model. Her love of fashion keeps her awake at night, dreaming of cheetah-print flats paired with red skinny jeans and anything lace. Missy lives in the Grand Rapids area and has written horoscopes and restaurant reviews, and enjoys another title as shoe copywriter. When her nose isn't stuck in a book, you'll find her in an antique store or flea market.