When Dory Kipker's twin daughters were born with loads of hair, she started making hair accessories for them. Using felt and seeking to craft something other than traditional bows, Kipker started whipping up some creations that naturally led into jewelry.
"I have a love of jewelry. I like vintage jewelry and I had a bunch that I collected that was kind of broken," said Dory, the creator behind Pretty Little Things Inc., a dreamy mix of hair accessories and mostly repurposed jewelry. She's sort of the fairy godmother of accessories, having found herself making shoe clips and custom pieces for brides, and, currently, tinkering with some cell phone cases for Rebel.reclaimed. in Grand Rapids.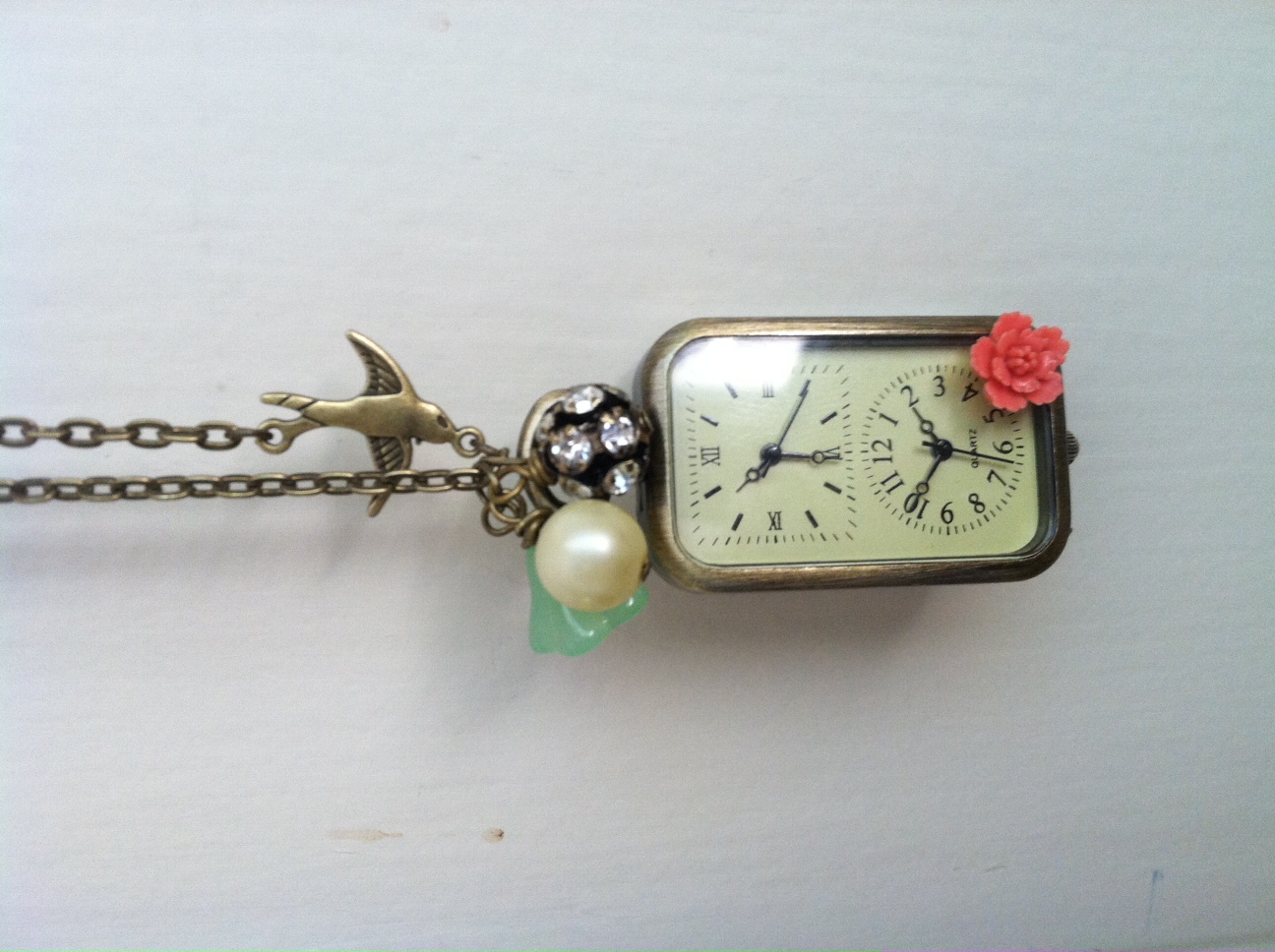 But back to the jewelry. Lately inspiration comes from vintage summer camp pictures and Native American artifacts. "I try to always throw in one little repurposed bit—reusing material that people tend to cast off—to breathe new life into it." She starts out creating for herself and feels this results in a more genuine item that people are responding to, due to her unique connection. "I let what I'm repurposing speak to me, in a way …"
Dory's Pretty Little Things almost seem like stories you can wear, with their hints of nostalgic fabric, whimsical charms, glitter touches, and long chains with the sweetest little baubles that scream eclectic treasure box. She makes these things to make someone happy, put a smile on a face, or jazz up an old outfit.
If you want to drape yourself in Dory's pretties, look to Karla's Place in Holland, Painted Farmgirl in Hudsonville, and the doryk shop at Etsy.com. Craft shows are her thing, too, so you can see the goods August 3 at the Grand Rapids Inner City Craft Show, September 28 at the Zeeland Christian Craft Show, and at the Holland Heights Christian Reformed Church on November 30.
Written by: Missy Black is a freelance writer specializing in fashion. One of her favorite fashion interviews was Nigel Barker from America's Next Top Model. Her love of fashion keeps her awake at night, dreaming of cheetah-print flats paired with red skinny jeans and anything lace. Missy lives in the Grand Rapids area and has written horoscopes and restaurant reviews, and enjoys another title as shoe copywriter. When her nose isn't stuck in a book, you'll find her in an antique store or flea market.