Want to do a little something sweet for yourself—or for your skin, for that matter? When it comes to taking care of your skin, you can never be too careful or too indulgent. Sweet, simple, summer scents and products that are naturally good for you can be found at Från Krämer Organics. The online Etsy storefront is where owner Joanna Brink, of East Grand Rapids, specializes in handcrafted skin care goods that are created using all natural, organic ingredients in their unrefined form.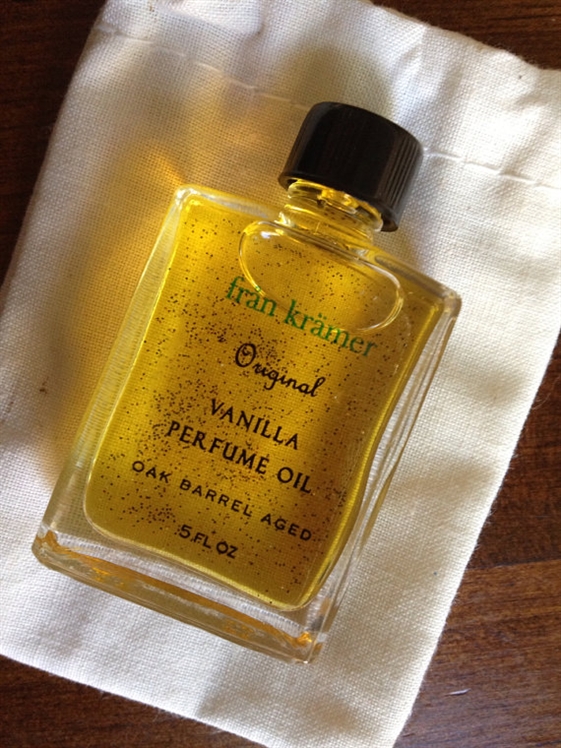 "I started Från Krämer Organics as a result of my own desire for truly natural skin care products that contained only the highest quality organic ingredients, without any of the unnecessary additives," said Brink, who set out to make a line that she wanted to use without the addition of chemicals, deodorizers, and bleaches. The company's philosophy is that the best products are those left in their purest, most natural form, which is why its merchandise is never diluted with carrier oils, fillers, or emulsifiers.
Popular selling scents in warmer months include lighter ones such as coconut, lemon, and mandarin. A bestseller happens to be the Unscented Pure Shea Butter Skin Cream. "Because it's unscented, it has a really wide appeal and is popular with both men and women," said Brink. Her favorite selection is the Organic Skin Balm, featuring a unique concentration of natural skin-loving oils and butters to sooth dry, irritated skin.
But hey, back to our scents of summer theme. "It wouldn't be summer without the bright, refreshing scent of ripe lemons," said Brink. To get feet sandal-ready she recommends the Lemon & Almond Oil Hand & Foot Scrub with authentic Dead Sea Salt.
Think we couldn't plug more product? A little something special available in the shop that might intrigue you is the Organic Vanilla Perfume Oil that's bourbon barrel-aged and made by using real vanilla beans from Madagascar and pure organic jojoba oil.
"We steep them together for months in a charred oak bourbon barrel for a rich, aged vanilla fragrance," said Brink. "We begin the process in the spring and empty the cask in the early fall. It's a time-consuming process, but it's definitely worth it in the end."
Visit the FranKramerOrganics shop on Etsy.com and see what you might need to keep skin glowing, supple, and well-cared for—naturally.
Written by: Missy Black is a freelance writer specializing in fashion. One of her favorite fashion interviews was Nigel Barker from America's Next Top Model. Her love of fashion keeps her awake at night, dreaming of cheetah-print flats paired with red skinny jeans and anything lace. Missy lives in the Grand Rapids area and has written horoscopes and restaurant reviews, and enjoys another title as shoe copywriter. When her nose isn't stuck in a book, you'll find her in an antique store or flea market.