As the seasons change, so do we. If you're ready for a new fall look but just don't know your options, Tanaz Hair Boutique and Day Spa has plenty to say about the latest trends and ways to perk up your style.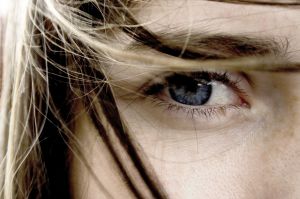 "We see a lot with the bob," says co-owner Badrie Shahbodaghloo, "not a perfect bob but messier, edgier with some razor cuts put through it or finger waves—not perfect but a kind of messier, 60s look."
When it comes to color, most women go darker in the fall but consider something new instead such as color blocks. "Underneath, the hair is a different color—not severely different but within the same family of color."
Along with the messier, less polished looks, have fun with your hair by playing up ponytail placement with a side ponytail with a braid woven in. If you love a good bun, deconstruct that look by having some wisps stick out. Hair embellishments such as ribbons and even brooches you'd normally wear on jackets can be placed on an up-do to give it more pizzazz.
The look that's in is not so perfect and coiffed but natural, disheveled—a more relaxed and unrestrained sort of vibe. If you like what you hear, Badrie shares more with some helpful makeup tips.
"Eyebrows go natural and not so perfect and plucked. For lips this season, use deep wine colors such as burgundy and more matte finishes, not that glossy, dripping Vaseline look," she says.
Visit Tanaz Hair Boutique and Day Spa at one of their two locations, one on 28 Street in Cascade and the other on Monroe Center in downtown Grand Rapids. Look them up on Facebook or online.
Written by: Missy Black is a freelance writer specializing in fashion. One of her favorite fashion interviews was Nigel Barker from America's Next Top Model. Her love of fashion keeps her awake at night dreaming of Cheetah print flats paired with red skinny jeans and anything lace. Photo: Tanaz Hair Boutique and Day Spa and stock.xchng