It's no secret: It's been a while since we've been in the office and needed to dress as such.
When working from home, it's usually a choice between what leggings and oversized sweatshirt you're vibing with that day. But as things start to round a corner to brighter days, it's time to consider what spring trends should be on your radar for a new and forward-focused workplace.
One trend is for certain: Comfort isn't going anywhere.
*Insert a major sigh of relief here.*
"We're seeing that things are going to be comfy in the form of looser fits and elastic," said Prudence Kauffman, President, Dear Prudence. Kauffman notes that though comfort will still be a priority, it will need to look polished to be workplace appropriate. "Comfort will be seen more in places like elastic waistbands, wide leg pants, soft textures and boxier tops."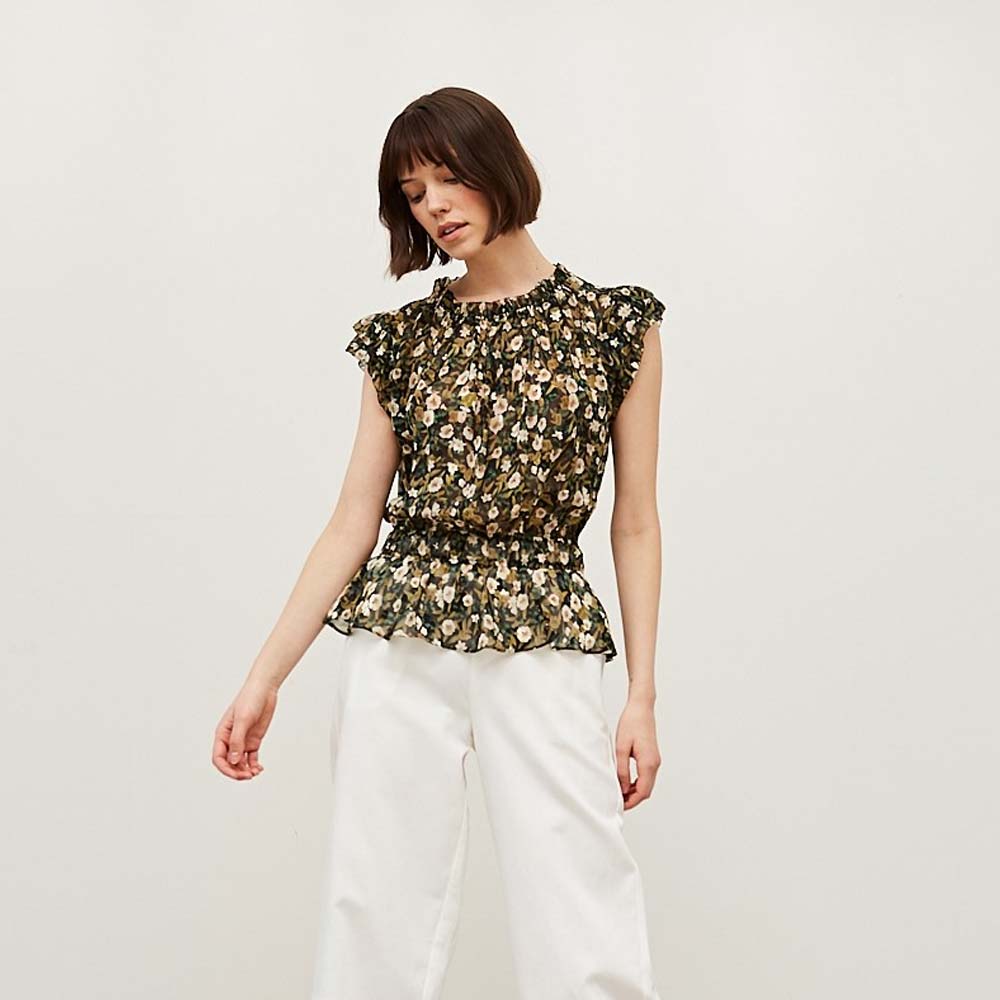 Kauffman suggests opting for very feminine and structured yet flowy pieces, complete with subtle prints and details in soft pinks and gray tones.
"You can also expect lots of silky fabrics and knits, along with fun smaller details like ruffles and frayed edges," Kauffman said, adding that people are sick of wearing dull colors and sloppy clothing. "Midi and flowy dresses will also be huge. Very feminine, but still comfy with elastic waistbands and wider straps."
Jennifer Dockery, Personal Stylist, Leigh's of Breton Village, agrees, explaining that working from home has created a dependency on comfortable clothing that we won't see women giving up any time soon. It's all about elevating your already cozy looks.
"The consumer will have a comfort-focused mindset, but without sacrificing style," Dockery notes, recommending trousers with an adjustable waist, stretch-infused tailored pieces, and jackets that are loose or oversized.
2020 made us feel like we've missed out on so much, so it makes sense that spring trends are also going to reflect the excitement and cheeriness of a brighter horizon.
"The consumer will also be looking to her wardrobe as a way to inject some fun and excitement back into her life!" Dockery said. "This includes feminine blouses with shoulder detailing, easy cardigans in bright colors and monochromatic twin sets stacked with layered necklaces."
Since masks tend to get in the way of wearing earrings, Dockery says stacked necklaces will be the star of the show when it comes to jewelry for the season.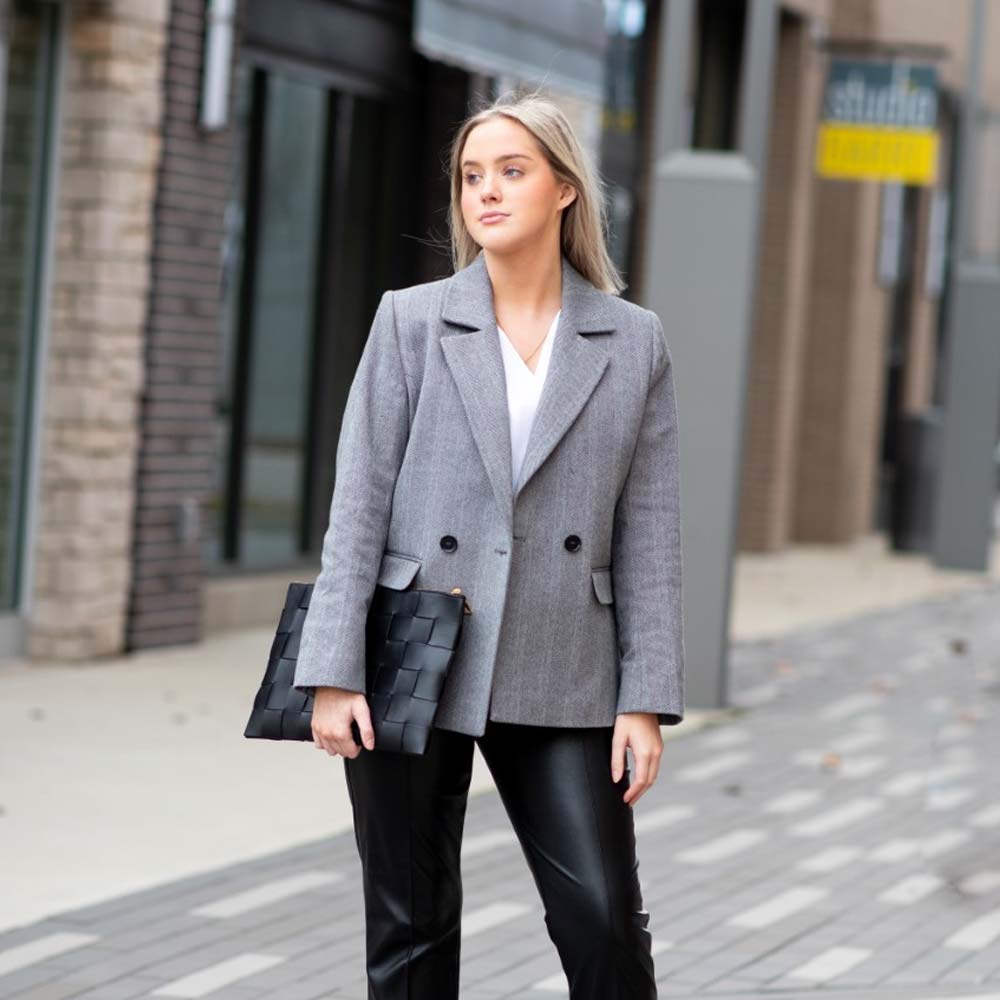 Photo by Amanda Rogers, courtesy of LEIGH'S
"As you can see on our model, we combined a stretchy, vegan-leather jogger with a relaxed blazer and feminine blouse," said Dockery. "These are all polished pieces that still offer comfort on-the-go."
Written by Sarah Suydam, Managing Editor for West Michigan Woman.
This article originally appeared in the Apr/May 2021 issue of West Michigan Woman.
Photos courtesy of Dear Prudence.