Authenticity is a top priority for Renise Warners, Owner of Basic Bee, a boutique she opened in Grand Rapids in November 2020. Warners has used her extensive past retail experience to fill a unique gap in the Grand Rapids fashion market. West Michigan Woman sat down with Warners to learn more about what Basic Bee offers, her journey of opening a business during a pandemic, and more.
Originally from Muskegon Heights, Warners has lived in Grand Rapids now for almost six years.
"I've always loved fashion and when I was a kid I thought I would be a fashion designer," said Warners, who fell into retail during college as a summer job and kept going back, year after year. "I worked at Hollister part time when living in New York City and when I moved back to Michigan, I started my retail management journey with them at their Muskegon location. From there, I opened the first Hollister in the Netherlands and spent two years working and traveling in Europe. After returning to the U.S., I opened Garage (Woodland Mall) and Scout and Molly's (Breton Village)."
At that point, Warners realized she was spending a lot of time opening businesses for other people when she had the tools and knowledge to be in business for herself.
"While working with other retailers, I made sure to put myself in situations where I could learn something on the back end of business," Warners explained. "I knew all about management, so I wanted to learn more about buying, accounting, marketing, etc."
From there, Warners slowly started writing her business plan and planning out what she would want her own store to become.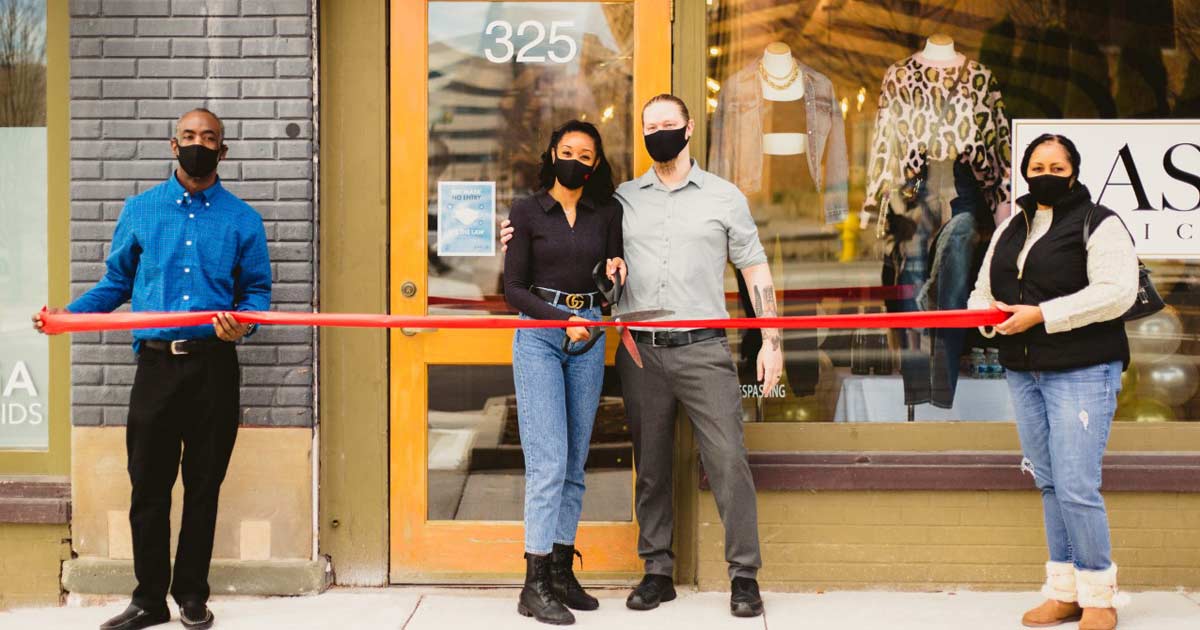 "Starting a business meant a lot of research and I spent a lot of time reading as much as I could about starting a boutique and the process of starting a business in Michigan," said Warners. "Unfortunately, there isn't a step-by-step guide on how to get things going, but there are a lot of resources out there if you take the time to look."
The idea for Basic Bee came from Warners' shopping experiences when traveling.
"I would visit different stores in other cities and notice that they were carrying brands and styles that I wasn't seeing in Grand Rapids," Warners explained. "I began to think that I could bring those styles to our area and cater to an underserved consumer."
Basic Bee specializes in fashion-forward street style that is sure to stand out.
"We have pieces that are unique to the area and carry brands such as Motel Rocks, Rolla's, Joah Brown, Cross Colours, and The Ragged Priest," said Warners, who is constantly taking inspiration from magazines and social media to find new pieces to incorporate into the store. "The overall feel and style is confident, trendy and expressive."
When it comes to opening the store itself, Warners says that because she had been planning the business for so long, the process itself didn't really change once the pandemic struck.
"The timeline for putting plans into action was extended, but that turned into a blessing," said Warners, noting that having extended time to plan worked in her favor. "Due to the world slowing down, I was able to take my time in searching for the perfect location for the store. Once the location was secured, everything else fell into place within a few months."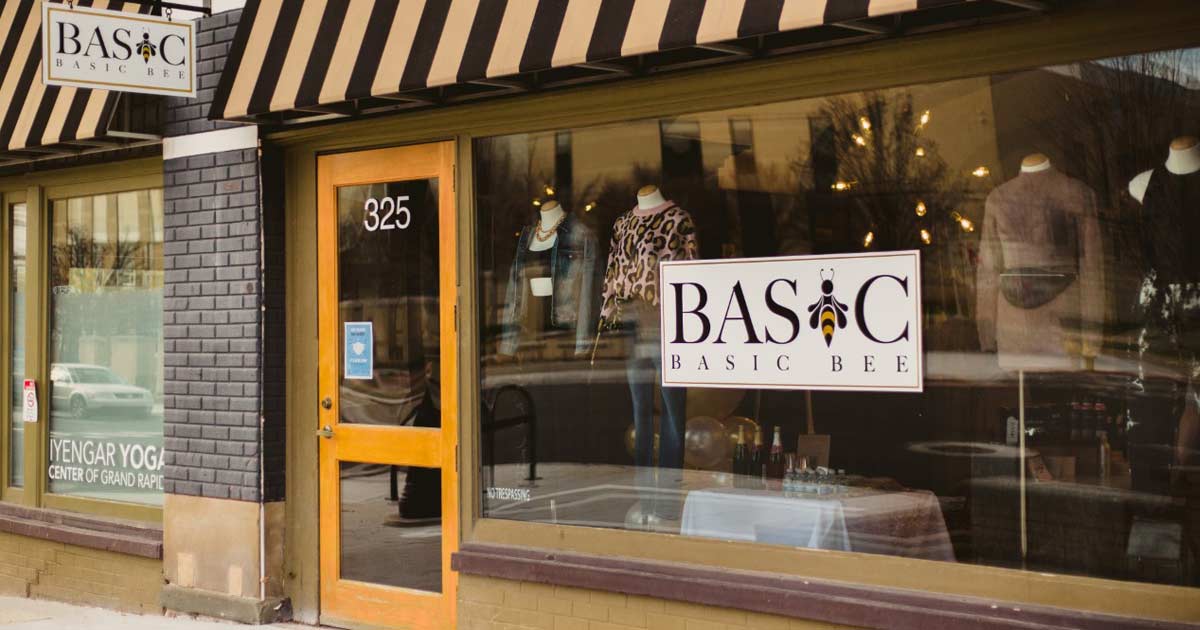 Ultimately, Warners says her approach to her business is to be authentic.
"Everything about Basic Bee is true to who I am, my taste and my experiences," she said. "I think that resonates with consumers because everyone can find commonality with being true to yourself."
When asked if she had a specific person who has been particularly influential on her entrepreneurial journey, Warners says she has to credit a whole community of people.
"I have a very supportive network of family, friends and colleagues who are all very influential to my journey," Warners said. "I've learned a lot from every person that I've worked with, from regional leaders to part time sales staff, and I often reach out to them for suggestions and opinions."
Her advice for other women who might be considering starting their own business like she did? Surround yourself with people who believe in you and your vision.
"There is no place in your business for people who doubt or chastise you for reaching for your goals," said Warners, who suggests finding a business buddy; someone who is also a small business owner or in the process of starting one. "It's great to have someone who understands what you are trying to accomplish and is willing to work with you. My business buddy and I often plan events together and are able to have open discussions about the struggles of entrepreneurship and it has been so helpful to me."
Basic Bee is located at 325 Division Ave S in Grand Rapids. Visit in person or shop online at Basic Bee, and follow socially on Instagram @basicbeeboutique.
Written by Sarah Suydam, Managing Editor for West Michigan Woman.
Photos courtesy of Erika Townsley, Downtown Grand Rapids, Inc.