Owner, Founder & Sole Crafter | KOKI
What are your top five beauty tips?
Drink lots of water. Keep your skin hydrated from the inside out.
Always use natural/organic skincare products. No need to buy super expensive skincare products that promise your wrinkles away.
Lightly exfoliate your skin, at least two to three times a week.
Eliminate unnecessary stress in your life. Life can be stressful but don't allow it to change how you feel and look.
Always smile! When you put a smile on your face, you'll immediately feel better. Don't be afraid of a few smile lines here and there. Be happy and age gracefully.
What beauty & style essentials are always in your bag?
KOKI | Bronze Shiny Lip Gloss; Peppermint Lip Balm; Luna White Perfume; Hand Sanitizer; Pink Lip Tint & Balm
E.L.F. | Waterproof Lengthening and Volumizing Mascara
LOLA | Travel Size Ultra Thin Liners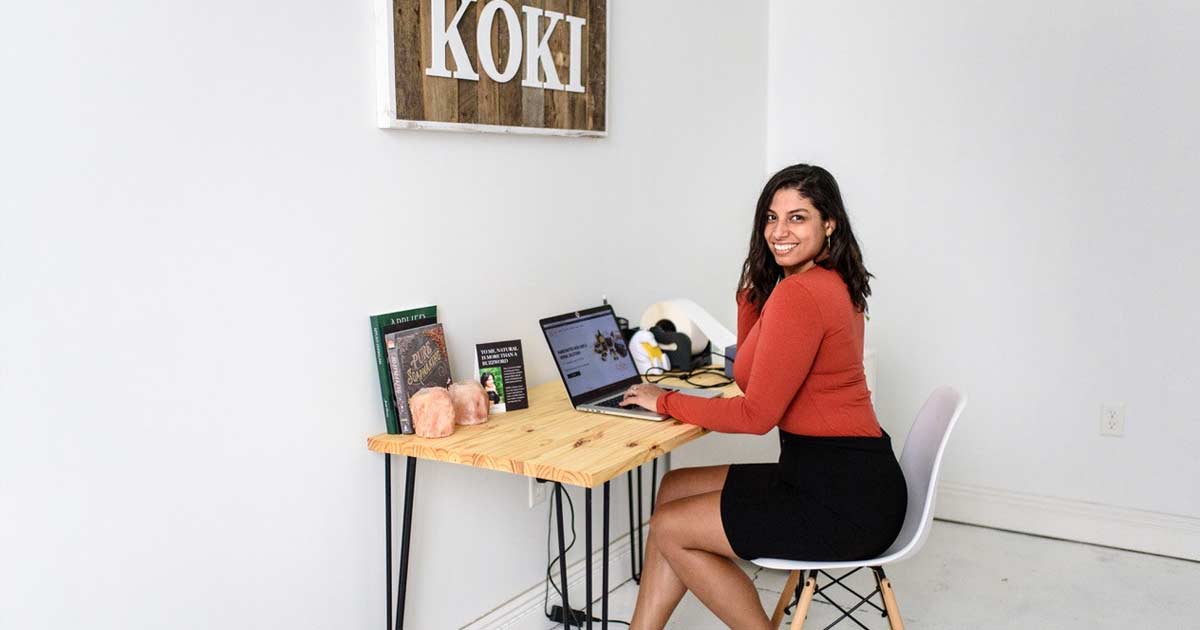 What's your favorite feature about yourself?
My smile. I've always been complimented on my smile. The power of a smile should not be underestimated because it shares more than just happiness, but also hope and peace. Just one smile can make a difference!
When do you feel the most beautiful?
I used to be extremely self conscious and it took a lot of time for me to feel comfortable in my own skin. While I'm still working on fully feeling comfortable in my own skin, I'm now more happy and feel more beautiful than ever before. I feel most beautiful when I take at least two hours to myself once a week to accomplish a full skincare routine and be able to take a long shower while blasting music.
What's a style trend you're loving lately?
This may seem funny to some, but I'm loving high waisted jeans. As a tall girl growing up, I had trouble finding jeans that actually fit me well and that didn't show something that shouldn't be seen. But thank the wonderful universe for high waisted jeans!
What is the key to your personal style?
Honestly? I'm still trying to figure out exactly what my "everyday" personal style is. Basically, anything that is comfortable and that doesn't restrict my breathing. High waisted jeans, a basic fun t-shirt and sneakers.
Edited by Sarah Suydam, Managing Editor of West Michigan Woman.
This article originally appeared in the Feb/Mar 2021 issue of West Michigan Woman.
Photos courtesy of Cherith Hope Photography.