As a personal stylist, one of my main goals is to make you look great and feel confident.
One of the most challenging hurdles to achieving that is learning how to dress for your body TYPE. I want to be clear: I'm not talking about body SIZE! Your size shouldn't determine what you can or cannot wear. Dressing for your shape honors your body, accentuates your best features and downplays what you may not love.
Philosophies to Keep in Mind
Wear what makes you happy. Love the skin you're in and the clothes you're wearing. When you love what you wear, you're more comfortable, confident and beautiful.
Let clothing items go if they don't work for your body type. If an item doesn't work for your body, choose to admire it on others, because I'm sure there is something they can't wear that they are admiring on you!
With these in mind, let's begin by defining your body type. While each body is genuinely unique, here are the standard, generalized shapes and a few style ideas to consider.
Pear: Smaller shoulders, larger hips
Hourglass: Waist smaller than shoulders and hips
Apple: Larger shoulders and waist
Rectangle: Shoulders, waist and hips are even
Inverted Triangle: Shoulders and bust larger than waist and hips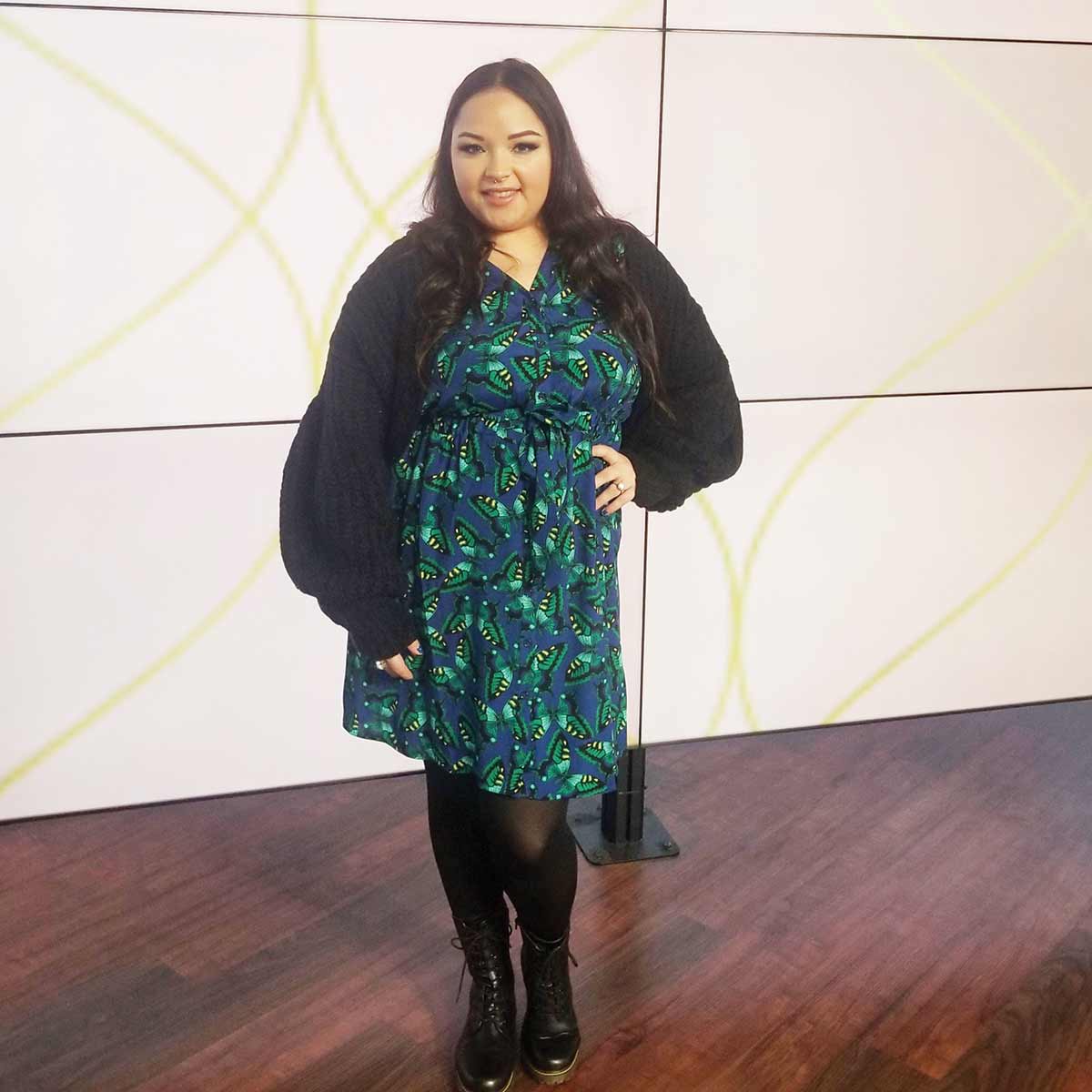 Rectangle
Flowy fabrics such as this bold-printed dress are perfect for "squares." You don't have to wear tight clothes to create shape; you simply have to add interest to your natural waistline. The sweater works beautifully because it's fitted up top and short!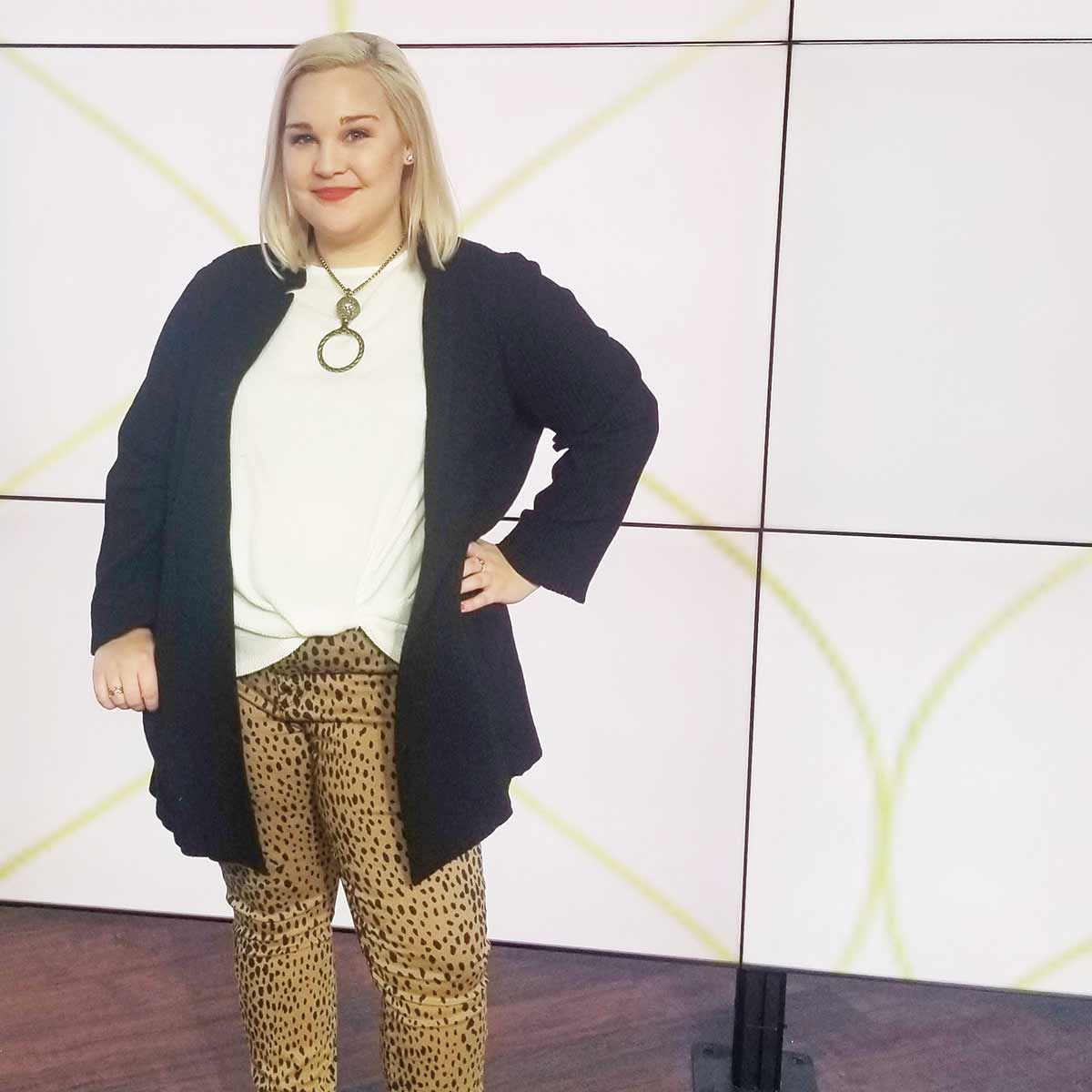 Apple
Do not be afraid of a pattern, especially on legs! This is where you can draw the eye to your best feature. Choose a layering piece that hits below the hipline, to draw the eye down. The use of fabric manipulation gives the illusion of a waist!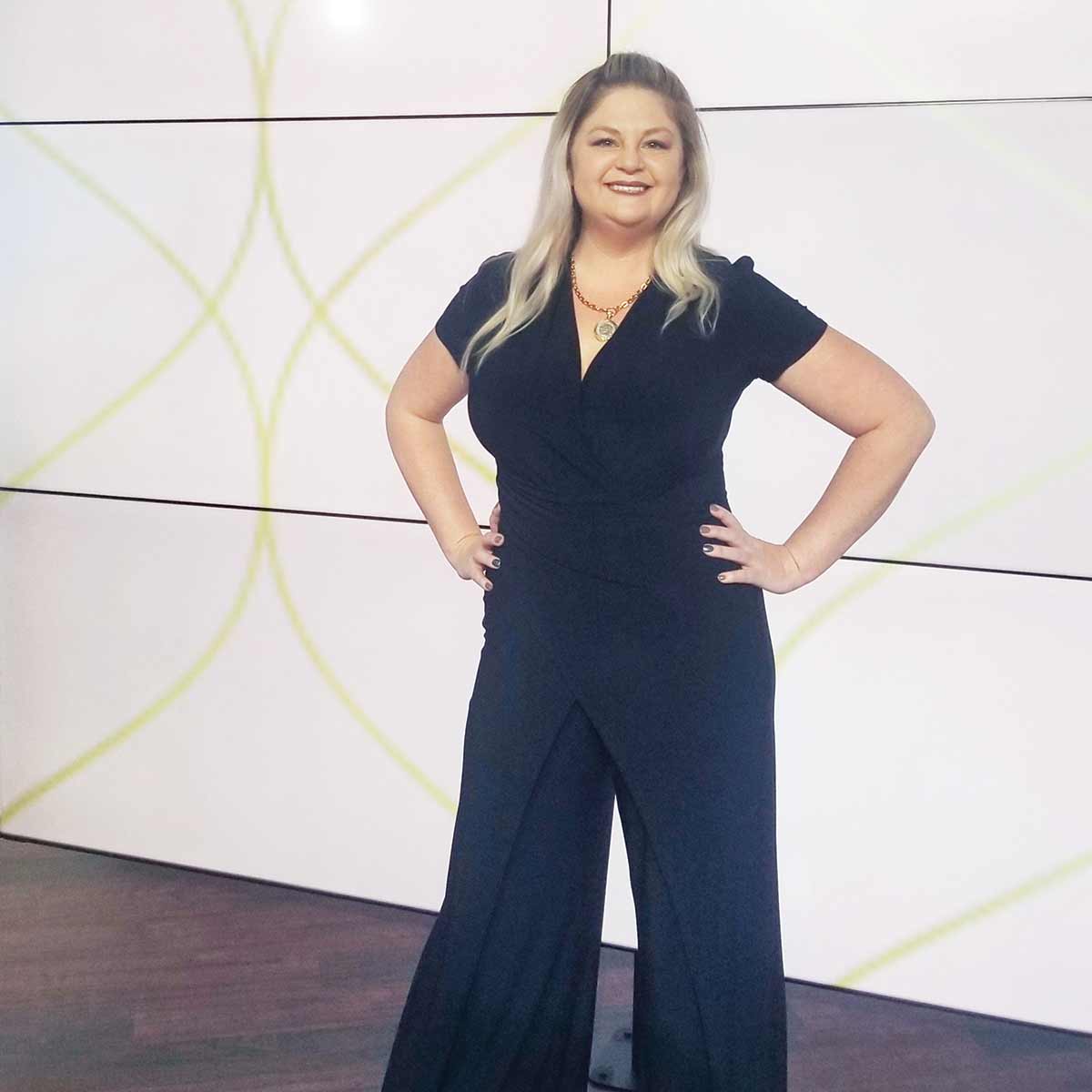 Inverted Triangle
A wrap-style neckline is flattering for larger chests as it doesn't form a bulky appearance. Ruching detail on the waistline accentuates the waist and hips. The best part is the wide-leg pant and cape duster, which help balance top-heaviness.
Your body shape can change, so you may need to adjust what works as time goes on.
The most important thing to remember?
Embrace your body and enhance your best features, no matter your shape!
These Easy Tricks Can Be Universally Flattering—For Any Body Type
Ruching is a great way to hide any imperfections you may see around your waist area.
Fabric manipulation adds detail and shape to your body.
Flowy fabrics such as rayon or poly mixes are flattering because they lay gently, instead of clinging to the body.
Michelle Krick is a Fashion Expert/Wardrobe Stylist/Personal Shopper. Before channeling her expertise into Michelle Krick Style, she worked in retail 30-plus years. Michelle enjoys traveling, tennis, and being with her friends and family. Follow her on Instagram and Facebook at @Michellekrickstyle to see how STYLE boosts your CONFIDENCE.
Body type photos courtesy of Michelle Krick.
This article originally appeared in the June/July 2020 issue of West Michigan Woman.