Kim Bode
Owner | 8THIRTYFOUR Integrated Communications
What are your top five beauty tips?
These are deep. Are you sure you're ready?
Don't overthink it: Life is short.
Wrinkles are natural. No one is judging you for them.
Aging is going to happen. So is weight gain. Eat that doughnut and enjoy that cupcake!
If you want Botox, get it. If you want plastic surgery, get it. No one should dictate how you take care of you.
Naps are your friends.
What beauty essentials are always in your bag?
Laura Mercier lip glosses | They were given to me by an employee's mom and have a light-up applicator—which really gets you some looks when you apply in a dark setting.
Mints (that I stole from my office). | Technically not a beauty essential, but when meeting with clients, fresh breath is always a must.
Tide to go stain pen | Just today I spilled a Popsicle on my blouse. Yes, I eat Popsicles. (Red is the best.)
Magnetic eyelashes | When you're tired, they give you an awake look. They're actually currently in my cupholder in my car. I'm pretty sure that is in the care instructions.
Not Your Mother's Sea Salt Spray | I have naturally wavy hair, so it's a lifesaver when you need to freshen up before an evening event. Just spritz and go! Finally, a true beauty tip from yours truly.
What makeup do you splurge on?
Whatever Adrienne Wallace tells me to purchase. Just a few weeks back, she replied to my very adorable dog Instagram story with a link to RoC Retinol Correxion Deep Wrinkle Anti-Aging Night Face Cream, which is oil-free and non-comedogenic. Apparently, my wrinkles came out to play.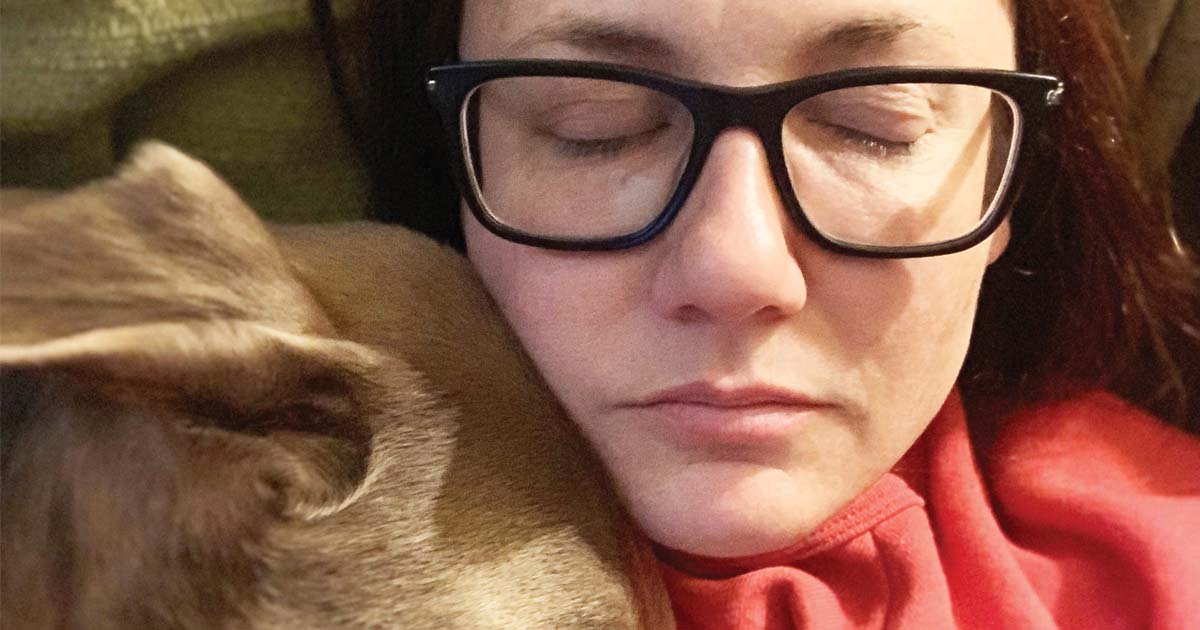 What's your favorite feature about yourself?
Honestly? I have a great rack. I have always been quite blessed in the breast department, although it makes formal wear problematic.
When do you feel the most beautiful?
I don't know that I ever look at myself and think, "Dang, I look good!" One of the joys of being a woman, I suppose; we lack confidence in ourselves while constantly building up everyone else's. But when I am in my yoga pants, with my hair in braids, surrounded by my dogs, sitting at the cabin with my husband—all is right in the world.
What is the key to your personal beauty?
Be yourself. Don't let anyone dictate what beautiful means to you.
Edited by Sarah Suydam, Staff Writer. This article originally appeared in West Michigan Woman.