Meijer bridges the gap between denim and the ever-formal business suit with a new line for the updated professional.
Not a single woman wakes up and thinks: "I want to look confused today." So why are they heading into work sporting this exact style? It's high time this grey area in women's workwear was sorted out—and Meijer's new line, Ophelia Roe, has some fashionable answers.
"Women were saying they wanted to feel confident at work, but were confused with casual Fridays and casual atmospheres," said Annette Repasch, Group Vice President of Softlines for Meijer. "We are so excited for our customers to embrace Ophelia Roe because this line is the perfect solution: It's relevant fashion, unique and affordable."
With companies taking a different stance on casual workwear, clothing became less controlled, perhaps a bit sloppy and too casual.
"Women didn't feel professional in jeans and a shirt and wanted to feel more put together," said Repasch. Women were seeking a clothing line that wasn't just a three-piece, structured suit but was made up of pieces that made you feel confident, relevant—that they belonged in today's workforce.
No pun intended, but the fashion industry followed suit and struggled with how to dress women for the office. In department stores today, it's a treasure hunt to find the one black and one navy suit hidden on the floor. Meijer is giving women that polished and smart style back with Ophelia Roe's mix-and-match-based pieces, using higher-end fabrics with trend-forward details, patterns and cuts.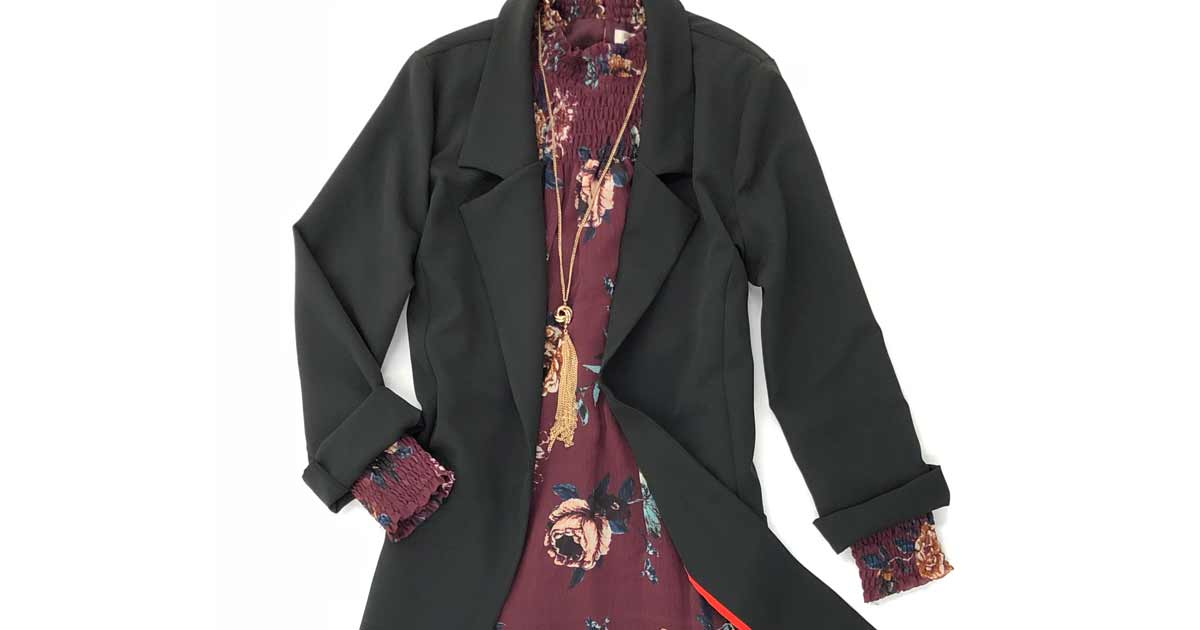 "If you're up on trends, you might mix a printed top with a menswear plaid on the bottom," said Repasch. More conservative types might style a print top with a solid black bottom. "It's up to the customer to decide to push the envelope and mix things up or stay traditional. Sometimes we need to see it in the magazine or on television before we can get into it."
With styles rotating every eight to 12 weeks for the updated professional in sizes small through 3X, Meijer gives professional, powerful, self-assured styles back to women who were missing career wear that was applicable for today's office professional.
"At Meijer, we find that space and we go after it," said Repash of the what-to-wear-at-work dilemma. "There's a big difference between denim and donning a structured suit—and those aren't necessarily the best options on a daily basis."
There's enough to be confused about in life, right? Head to your local Meijer for the Ophelia Roe line and get back into looking and feeling the part.
Written by Missy Black, a footwear fanatic, style child and contributing writer for West Michigan Woman.
Photos courtesy of Meijer.