Jackie Green
Radio Personality | 105.3 HOT-FM
What are your top five beauty tips?
ALWAYS WEAR SUNSCREEN! Use a facial sunscreen like COOLA SPF 50; once the damage to the skin on your face is done, there's no going back.
CLEAN YOUR BRUSHES AND SPONGES. These tools build up germs and need a good cleansing. It helps make sure your product is coming across in its true color and ensures no bacteria is transferred to your face.
WASH YOUR FACE BEFORE BED. Sleeping in your makeup clogs your pores and isn't good for your skin. Your makeup will apply better with clean skin and you'll look more radiant in the morning!
CURL YOUR LASHES. My lashes point straight down, so I take a blow dryer and heat up my eyelash curler for a few seconds. Curl your lashes and add mascara—the difference is huge!
IT'S A CRIME NOT TO PRIME. I use a facial primer to make sure my foundation looks flawless and stays in place. Eye primer makes pigments really pop—it allows you to use less shadow, so your product lasts much longer!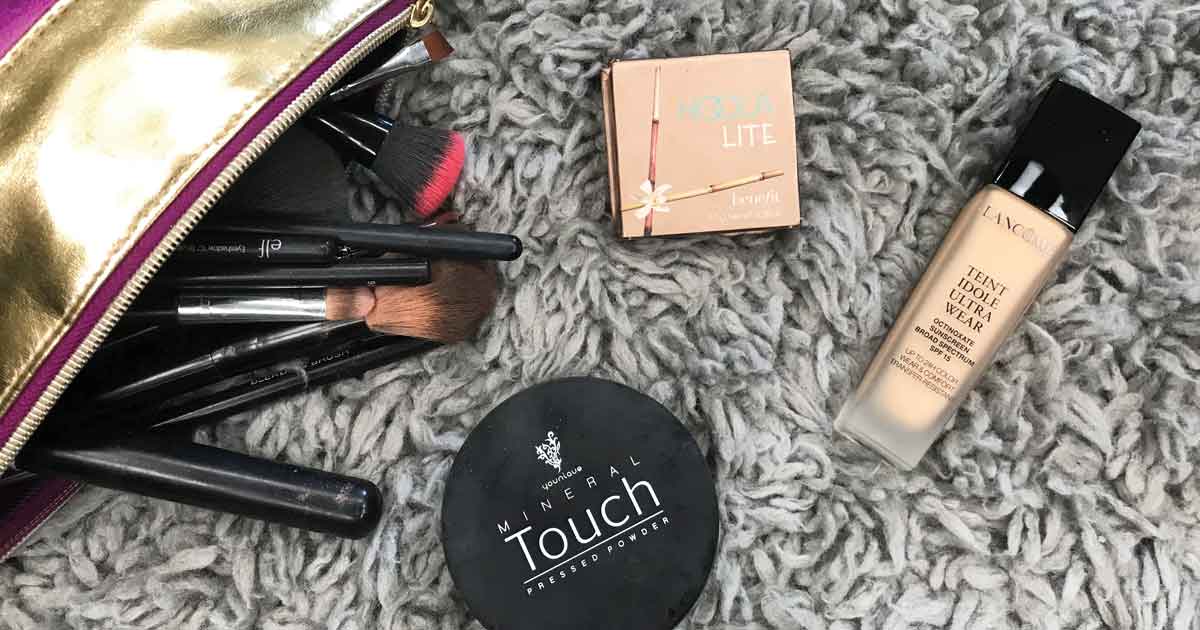 What beauty essentials are always in your bag?
Epic Mascara by Younique.
Hula Bronzer by Benefit.
Teint Idole Ultra 24H Long Wear Foundation by Lancôme.
Tattoo Liquid Eyeliner by Kat Von D.
COOLA Classic Face Sport SPF 50.
NYX Dewy Finish Makeup Setting Spray.
EcoTools Total Perfecting Blender
What do you splurge on?
Foundation! I've found a "dupe" for every expensive piece of makeup from concealer to eyeliner, but foundation is so important I won't skimp. It's used all over my face, so I want something that isn't going to be bad for my skin and has the staying power to get me through the work day and mom life!
What's your favorite feature about yourself?
I like my nose! Is that weird? I've always liked my nose because in middle school, someone told me it made them think of Tinkerbelle. I have no idea if it was meant to be a compliment, but that stuck with me and I've been fond of my nose ever since!
When do you feel the most beautiful?
I'm a lash girl. I feel my best when I have on a great pair of false lashes. Something about thick, full lashes makes me feel ultra-Hollywood and glam.
What's the key to your personal beauty?
It's always about experimenting. I was in a "beauty rut" and sick of using the same three eyeshadow shades every day. I decided to think outside the box and try a rich pumpkin orange—you know, the color that comes in your palette that you never touch but sure looks pretty? That one. I discovered orange-tone shadows really compliment my eye color! It never hurts to try those colors you wouldn't think will look right! The beauty of makeup is, you can always take it off.
Edited by Sarah Suydam, Staff Writer for West Michigan Woman.
Main photo courtesy of Elise Kutt of Mod Bettie A Grand Rapids Portrait Boutique.