Buying basics is important—but give us a cheeky and whimsical standout piece any day!
If it makes you smile, get it. Leigh's carries the Italian brand No. 21—and its slide sandal is a breath of fresh air in a sunny, yellow gingham print that begs for a picnic or walk around the park. It's springy with a sweet, feminine touch in the origami-inspired tie. "Adding a really novel shoe to your wardrobe can be a conversation piece," said co-owner/president, Rebecca Wierda. Style it with a white dress or crisp, white jeans so it's all about the shoe. Oh! And the Anya Hindmarch smiley-face crossbody bag is as perky as they come.| http://leighsfashions.com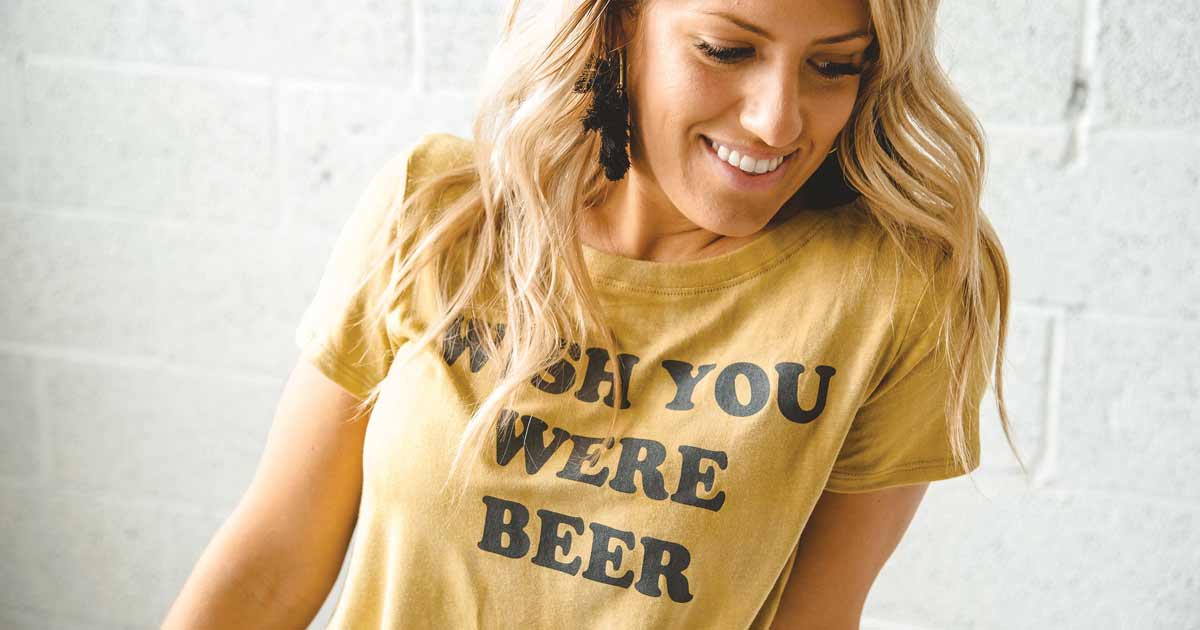 Photo courtesy of Ivy Castle.
Filled with sass, statement Ts amuse anyone who can read them fast enough as you walk by. You'll feel great in the "Wish You Were Beer" one from Ivy Castle while everyone else will be smirking—in on the joke. "It's the perfect cool and relaxed top for an evening at your favorite brewery," said owner Alex Snoeyink, "and we know West Michigan is not short on breweries." Check out this new store as it debuts more spirited clothing to brighten your day.| https://www.facebook.com/ShopIvyCastle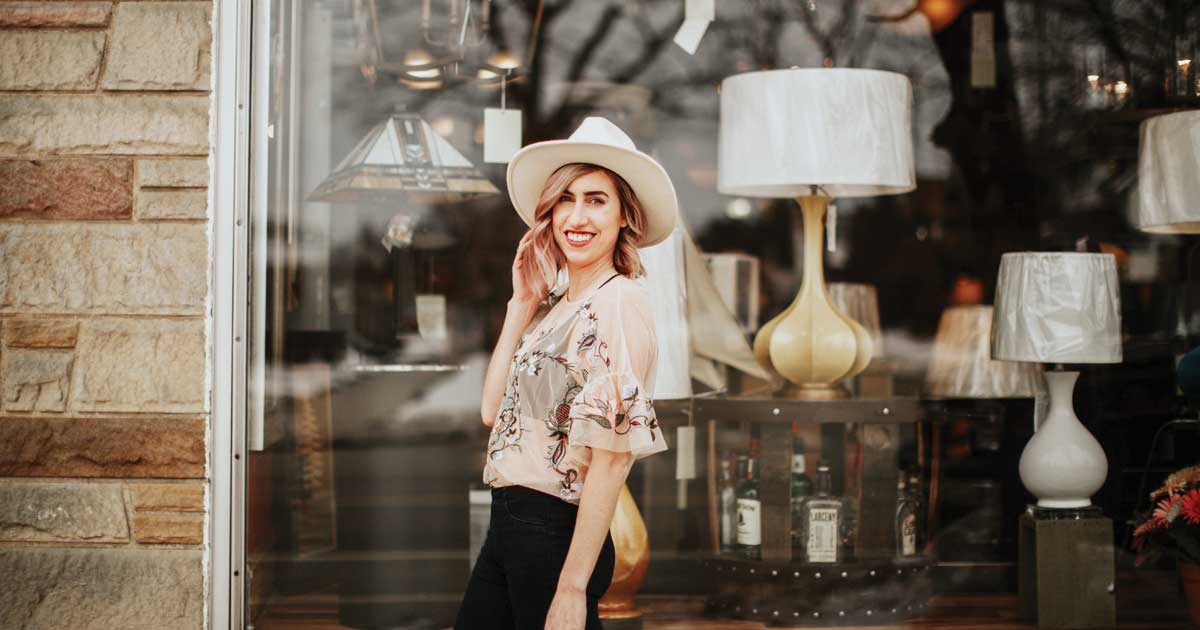 Photo courtesy of Marie La Mode.
Date night, brunch with the girls—anytime you want to feel good, this top from Marie La Mode is absolute magic. The winning formula has much to do with sheer fabric, embroidered flowers and confidence. Owner Liz Haan pairs the top with jeans and a tank or bralette underneath, or with this season's overalls craze. Stop into the new store for more playful attire, including sporty and girly hybrid pieces. Marie La Mode recently celebrated its grand opening—and yes, the boutique will still offer its mobile unit. (Bet that news made your day!)| https://www.marielamode.com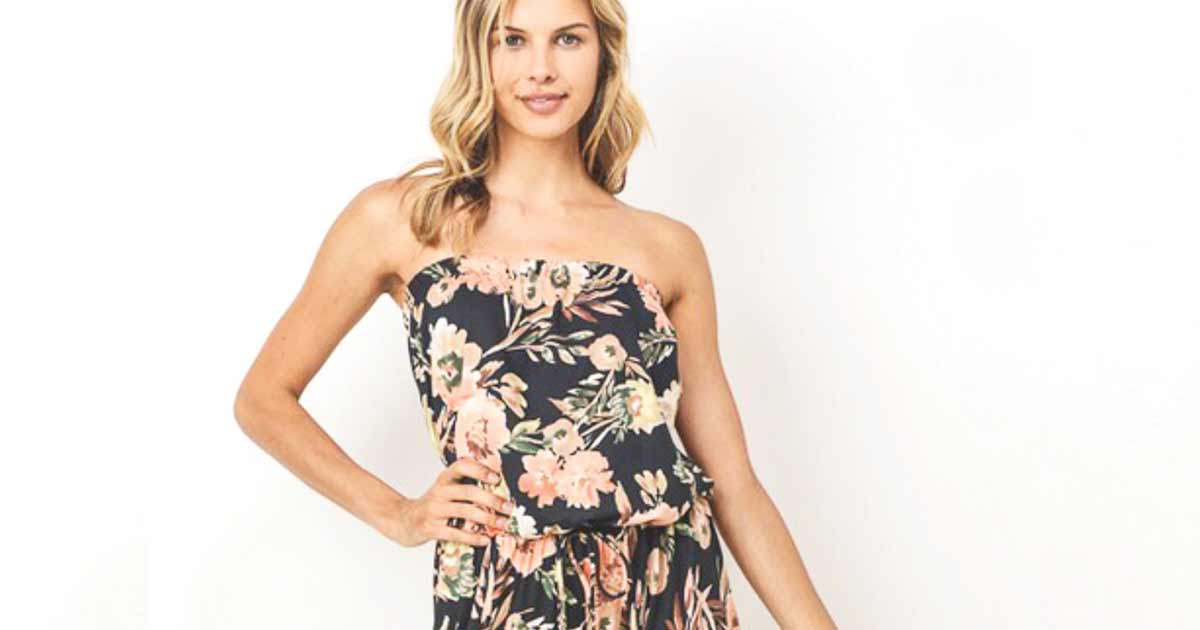 Photo courtesy of Euphoria Boutique.
You know what else is thrilling? When something is easy. Euphoria Boutique owner Nicole Kelps knows a good thing and has everyone's favorite jumpsuits in florals and solid and pattern pairings to take the stress out of styling. "It's one piece—and they work for so many different occasions. Wear it casually with a jean jacket or with heels for a wedding." It's a simple equation: Versatility + Comfort = Happy. It's one less thing to plan and one clothing item, literally, that wins. | https://www.facebook.com/EuphoriaBoutiqueLLC
Written by Missy Black, a footwear fanatic, style child and contributing writer for West Michigan Woman.
Main image courtesy of Leighs.