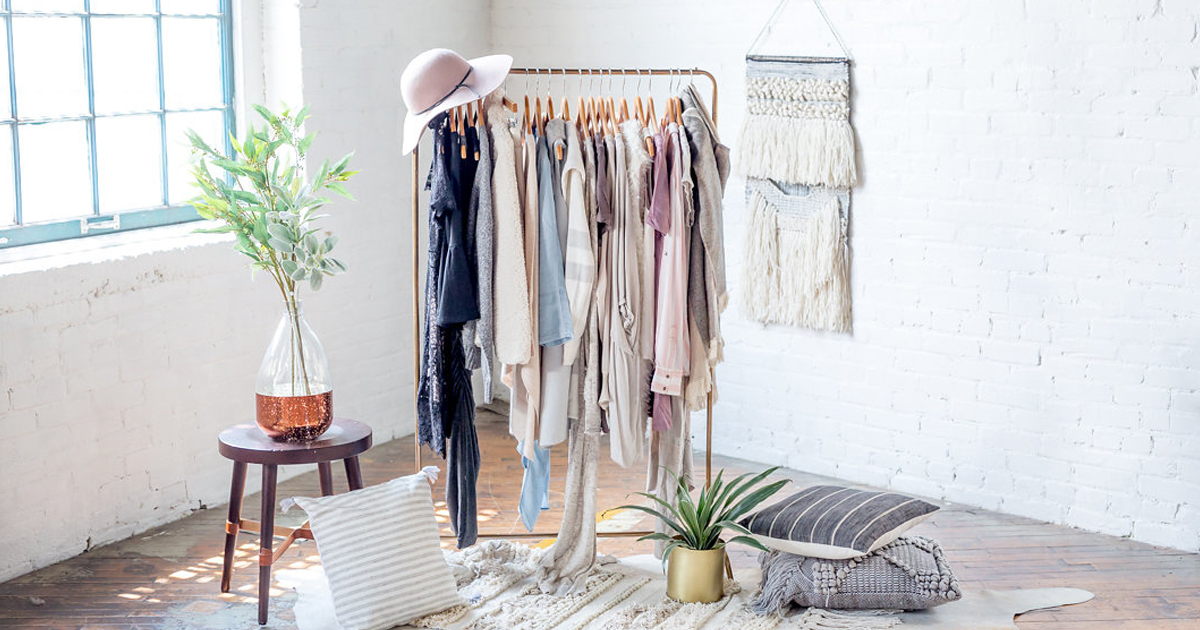 The founders and owners of your new go-to lifestyle shopping site have business cards that read fashion zealot (for the clothes) and home girl (literally procuring stuff for your home). We love them for that, right there ...
Cloth + Cabin is an online shop featuring clothing (such as cozy sweaters and dresses) along with home décor (including kitchen accents and pillows and throw blankets). Run by two women, the store strives to be a source for simple textiles, classic silhouettes and neutral décor.
A recovering online shopaholic and LaCroix connoisseur, Meredith Maczka handles the Cloth section. Amy Hartman covers the Cabin selections, and she's a fixer-upper fanatic and unapologetic white-sofa owner. The business partners and friends are both accountants with creative sides, who wanted to tap into that creativity while still using their business skills.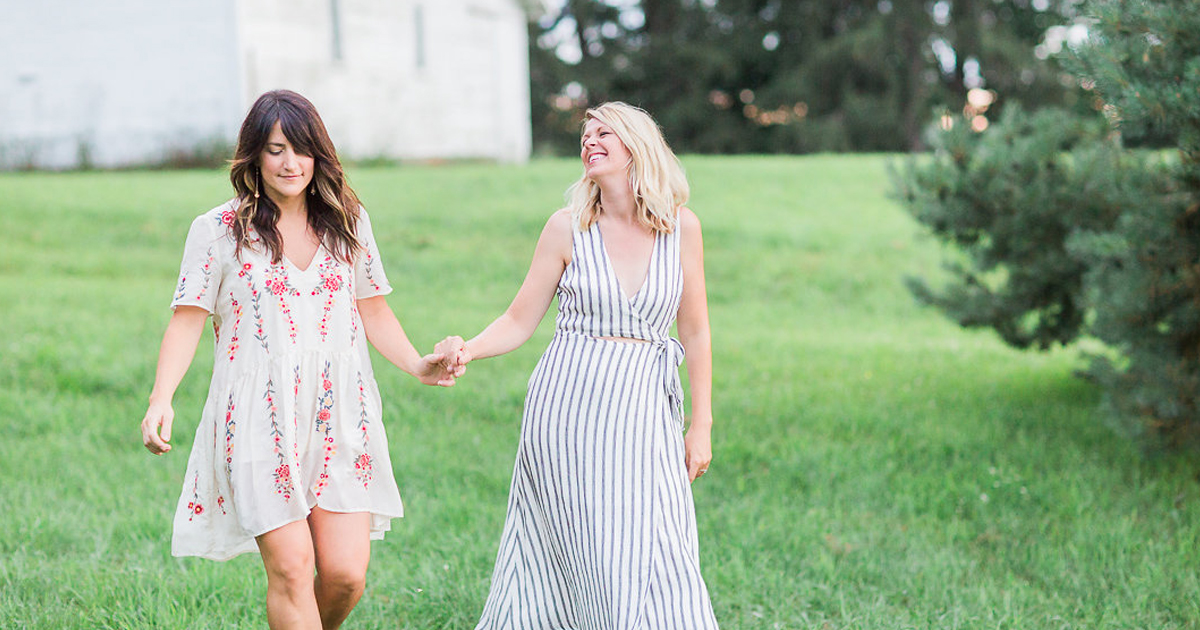 "Our whole goal is one-stop shopping for wardrobe and home, so women can fall in love with a sweater but also some prints for her bathroom wall that offers a cohesive look throughout," said Maczka. Before you head online to shop, get to know a little more about Cloth + Cabin.
CASUAL CLOTH
What does that even mean? Cloth + Cabin is all about casual pieces you can wear during the day that pairs with something else for dressier looks.
"We're both moms, so we can't invest in clothing that is one-time wear," said Maczka. "That's our wheelhouse—we carry some dressier styles, but overall our niche is tailoring to those moms that can wear a lace tank top under a blazer, then take off the blazer and head out for drinks; or a lace tank top layered under a sweater for on the go. Our clothing offers multiple wearing and different occasions."
Look for looser styles that are more forgiving and free-flowing, with plenty of standout details. There are plenty of accessories as well, including leather teardrop earrings made by a local woman and jewelry from Haiti or third-world countries.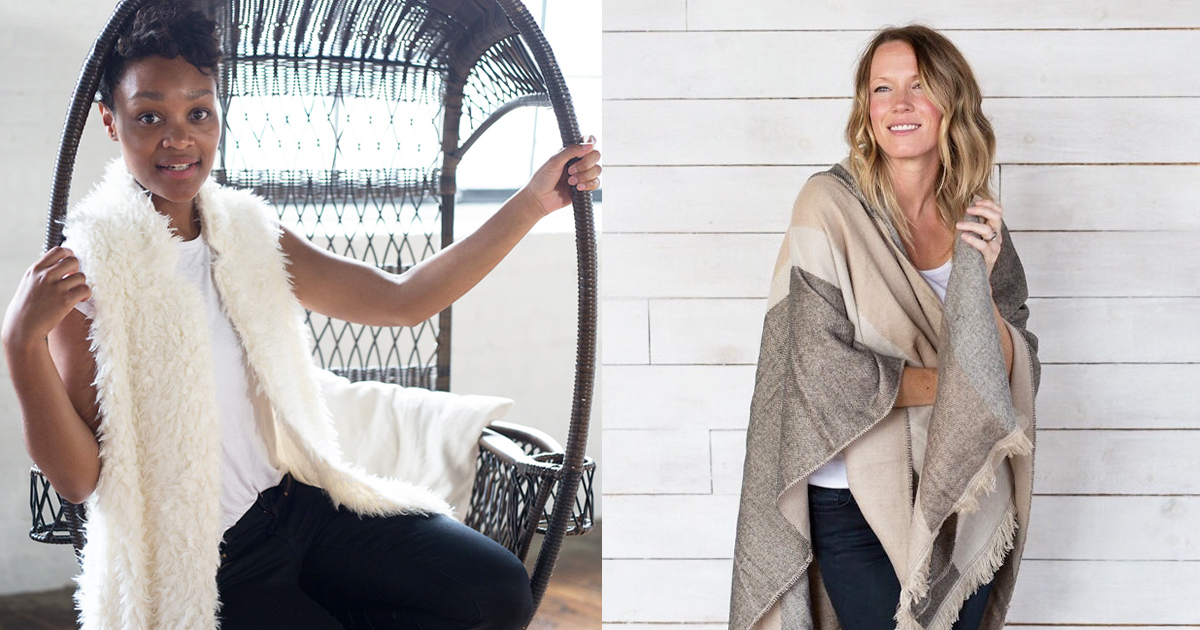 CABIN TREASURES
Expect the kind of neutral home décor pieces that help you transform the look of your shelves. Cloth + Cabin offers a variety of items that can be taken in and out of the picture, yet always feel fresh and new again. We spend so much time in our homes that Maczka ad Hartman "wanted to give women an opportunity to change things up with pillows, vases and wall art and charcuterie boards." Busy women feel overwhelmed with having to redo an entire bathroom, but you can make it look better when you tackle piece by piece.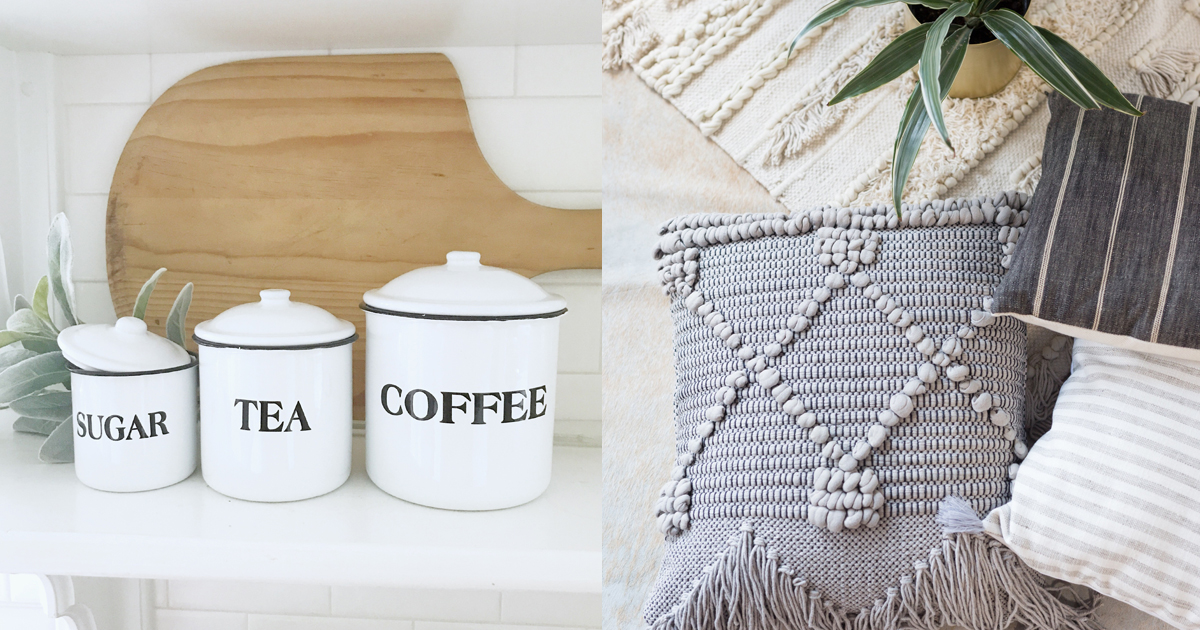 FAN FAVORITES
The comfortable Mallory dress has pockets and is a flattering dress for many shapes and sizes. It's a great transition piece, too. Thin chambray material is perfect for fall paired with booties and an army green jacket layer. It can carry you through winter with the addition of leggings.
"I actually wore the dress to our launch party and it sold out," said Maczka, "and we've reordered it a couple times now."
SIMPLE, CLASSIC AND NEUTRAL AESTHETIC
From the color palette of the clothing to the textiles in the specialty home items, there's an ageless and lasting aesthetic in the online shop.
"We love timeless coupled with on-trend, and it's likely to appeal to the masses especially as online, it's hard for women to buy things without touching it and feeling it," said Maczka, who admits she wears things she bought 15 years ago.
DID YOU SAY FREE?
How many times has the cost of shipping been the death of a purchase? Free shipping (in the U.S. only) was a way to incorporate buying patterns into a better business model.
"We didn't want that cloud over our customer's heads," said Maczka. "We've made it easy for them. Now, they don't have to labor the fact that they love a dress but couldn't come to terms with the total cost of it when adding shipping."
WHAT EXCITES YOU AS A BRAND?
Through serious girl crushes on fashion bloggers such as @a_southerndrawl and @seersuckerandsaddles, connecting with certain personalities and accounts lets you hone in on what resonates with your approach to style.
"I always gravitate toward Free People—I love their vibe and collections and my favorite retailer is Nordstrom," said Maczka.
But you don't have to look further than the strong bond between the two women for inspiration.
"I don't know what I'd do if I didn't have a business partner. I want to connect with other women. The biggest surprise of doing this has been the outpouring we've received from the community. The excitement is strong for new business and small business, and it's about community versus competition."
Cloth + Cabin can be found at www.clothandcabin.com as well as on Facebook and Instagram. Follow them on social media to find out about their fun pop-up shops, including an appearance at the A Very Merry Market Day event at the Downtown Market in Grand Rapids on November 18.
Written by Missy Black, a footwear fanatic, style child and contributing writer for West Michigan Woman.
Photos Courtesy of www.jonhartmanphoto.com
Save
Save