Meijer stores are helping all women feel beautiful and confident, with the help of its first celebrity endorsement.
Move over tacos and Tuesdays, messy buns and sweats, Netflix and chill! We've got another great pairing, and it's a savvy style expert partnering with a local retailer's efforts to draw customers from the grocery aisles to the upgraded apparel.
Stacy London helps shape the style direction for the women's clothing line Massini, at Meijer stores. London is known for her work as the co-host of TLC's What Not to Wear and Love, Lust or Run, and is a best-selling author.
London "works with us to elevate our style showing how to wear things together and putting her stamp on some of the looks," said Christina Fecher, Communications Manager, Meijer.
Another announcement is the initiative to integrate the plus-size departments into misses and women's, with all sizes on one rack at the same price. London understands this approach, as she's passionate about women feeling good about themselves and wants to give them the confidence to put an outfit together.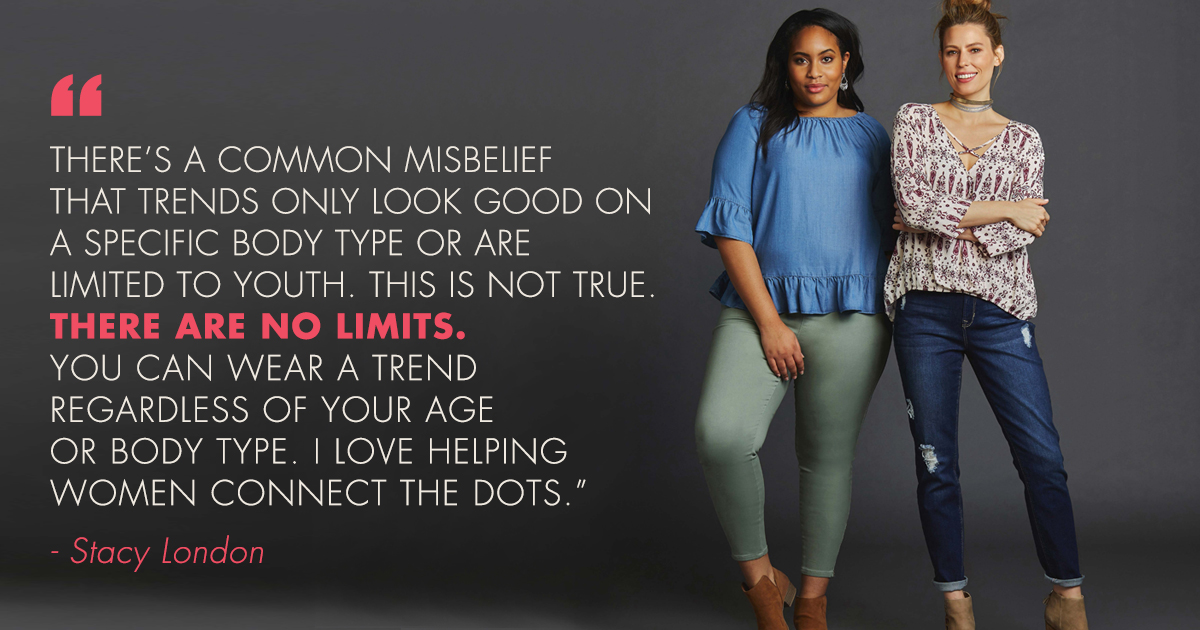 "The industry is changing," said Fecher. "It's not about an age or size ... It's about a style."
It's about who women want to be, and teaching them the expert ways to mix and match pieces that are pushing the market to change.
Speaking of change: This spring you can expect to see a lot of ruffle inspiration, and rips and repairs to denim. There's a lot to look forward to when it comes to clothing lines and celebrity collaborations at your favorite local store.
Be on the lookout for styling tips from London, at www.meijerstyle.com.
Written by Missy Black, a footwear fanatic, style child and contributing writer for West Michigan Woman.
Want tips on elevating your style? Join the fashion experts of Leigh's for our Wine Down event on February 22, 2017. Take what you learn and apply it when shopping at your favorite stores. Register today!