Tweezers and waxers, there is no longer a need for angry eyebrows. Take it from one bride-to-be, eyebrow threading is the easiest, most pain-free way to clean up your brows in minutes.
Heather Fumo started getting her eyebrows threaded two years ago, and she says for her sensitive skin, it is the best way to remove unruly hairs. Where waxing was an irritant, and tweezing was tedious, eyebrow threading is virtually pain-free and quick, she says.
Threading, simply put, employs a technique of thin string pulling hairs from the brow in one swift motion. Heather gets her eyebrow threading done at a kiosk in the mall, and no appointment time is necessary. In fact, she often gets her eyebrows done on her lunch break.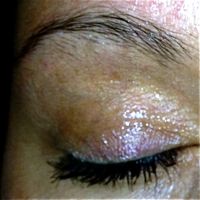 "What I like about it, is I can go in wearing makeup, and when I'm done, there is no puffiness or redness. My eyes do not feel irritated, and it does not mess up my makeup," Heather says.
Threading removes hairs for up to two weeks, and slows the growth making it easy to maintain a clean look between threadings. The appointment itself takes three minutes per eye, and women can choose their desired shape, or leave the amount removed up to the threaders.
Because it is so fast, Heather said it feels like one hair is being pulled out, when in actuality, ten or more were removed.
"The thread is twisted, but leaves some open space, and when they maneuver the thread, it grabs the hairs and plucks them," Heather said.
Prices are painless too. For eyebrow hair removal, Heather pays $10. For upper lip hair removal it is an additional $8.
"Threading is wonderful. Everyone should do it," Heather says.
Written by: Erika Fifelski was born and raised in West Michigan, and after a brief stint on the sunrise side, she's home and loving it. Erika enjoys cooking, sewing, vacuuming, and discovering new ways to live sustainably and support local businesses.