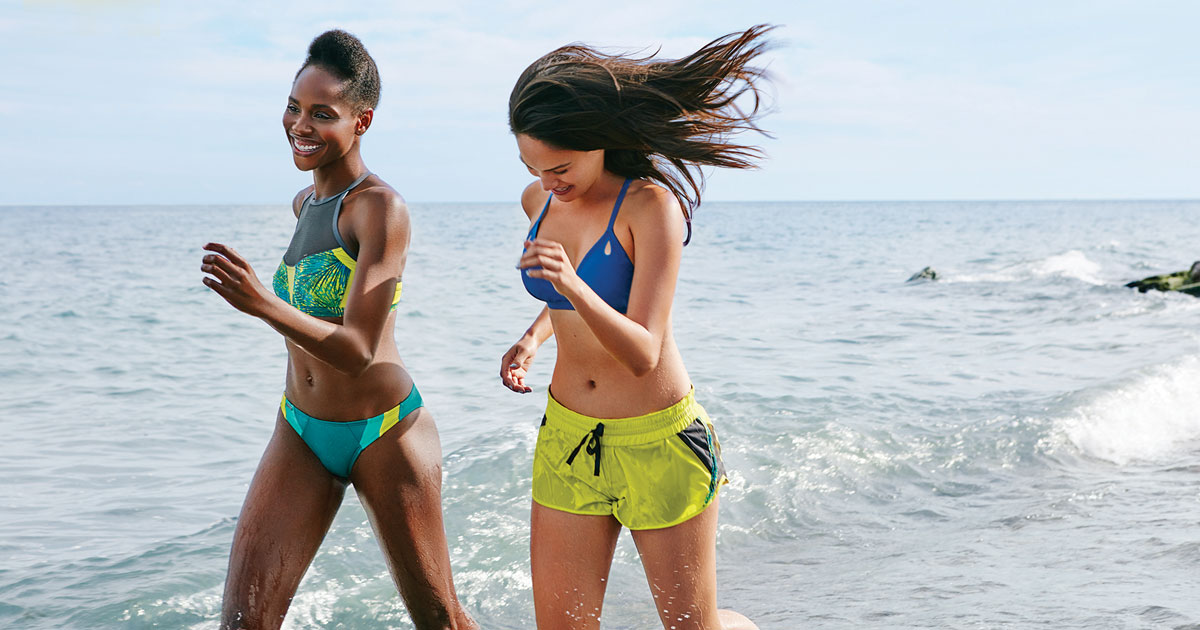 Worry about sunscreen—not your suit. Arm yourself with tips and tricks to find the right swimwear so your beach day is a breeze and the sun and the sand and ... Oh, you get the picture!
"A lot of times women think more coverage is going to hide flaws," said Jill Bromley-Sung, with Lolë. Try a high-cut bottom instead. It's more flattering. If you have shorter legs that cut can elongate the legs giving a more lanky appearance. Ever try the solid bottom trick? (This writer does.) Utilizing a solid bottom and a patterned top draws the eye upward and away from a heavier midsection.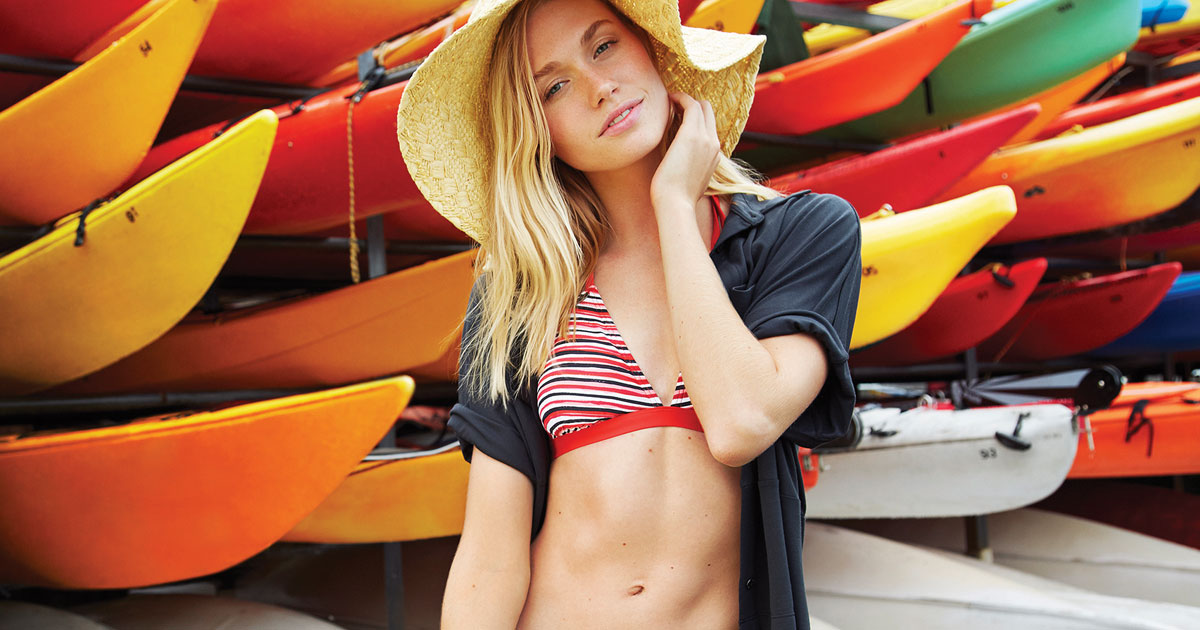 "I love our tops in bra sizes," said Bromley-Sung. "If you're fuller on top it gives you the support like you have in your bra, with molded cups and adjustable straps for a custom fit." If you're smaller on top, bandeau styles are really flattering, as well as triangle tops. Make it look like you have more suits by purchasing interchangeable tops for your one black or solid color bottom. This trick also helps "even out tan lines," said Lolë East Grand Rapids store manager Angie Conflitti.
Lolë carries suits for an active lifestyle and suits for every body size. Fun prints, suit accessories such as mesh shorts, and cover-ups are in—and ask about the reversible suit that's two options in one.
At Coastal Cruisin' Threads in East Grand Rapids, there are selections for those more interested in the beach and boating life as well as the athlete. "Boy shorts work well with athletic bodies," said co-owner Lydia Fotis-Sweetman. With a more active lifestyle, you want a suit that stays in place so you can play volleyball and paddle board.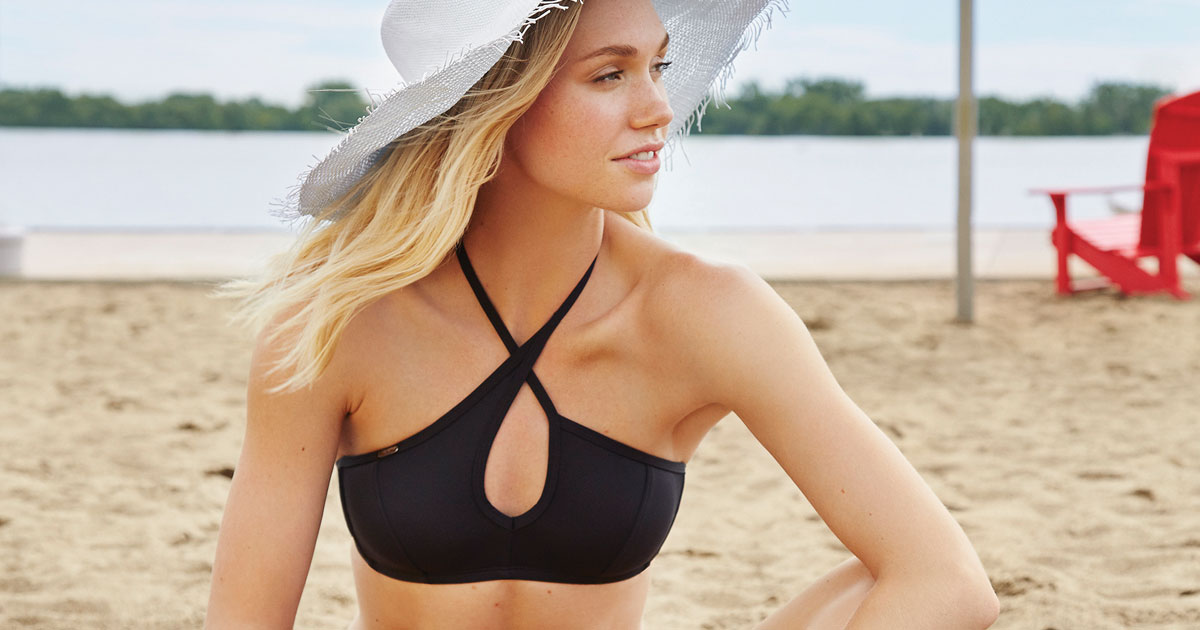 "For my body type, I look to certain styles I know are going to make me look more slimming, more comfortable," said Fotis-Sweetman. The store carries a lot of suits from surf companies, as well as brand names such as Roxy, prAna and Rip Curl. You can expect to get the right suit, as staff can guide you toward the desired style and fit while keeping in mind what's age-appropriate.
This season, the store will offer fabulous neon colors and options in soft corals and greens, along with cover-ups in sundress versions and skorts.
Lolë is located at 2213 Wealthy St. SE in Grand Rapids. Coastal Cruisin' Threads is located at 2249 Wealthy St. SE in Grand Rapids.
Written by Missy Black, a footwear fanatic, a style child and a contributing writer for West Michigan Woman magazine.
Photos courtesy of Lolë.