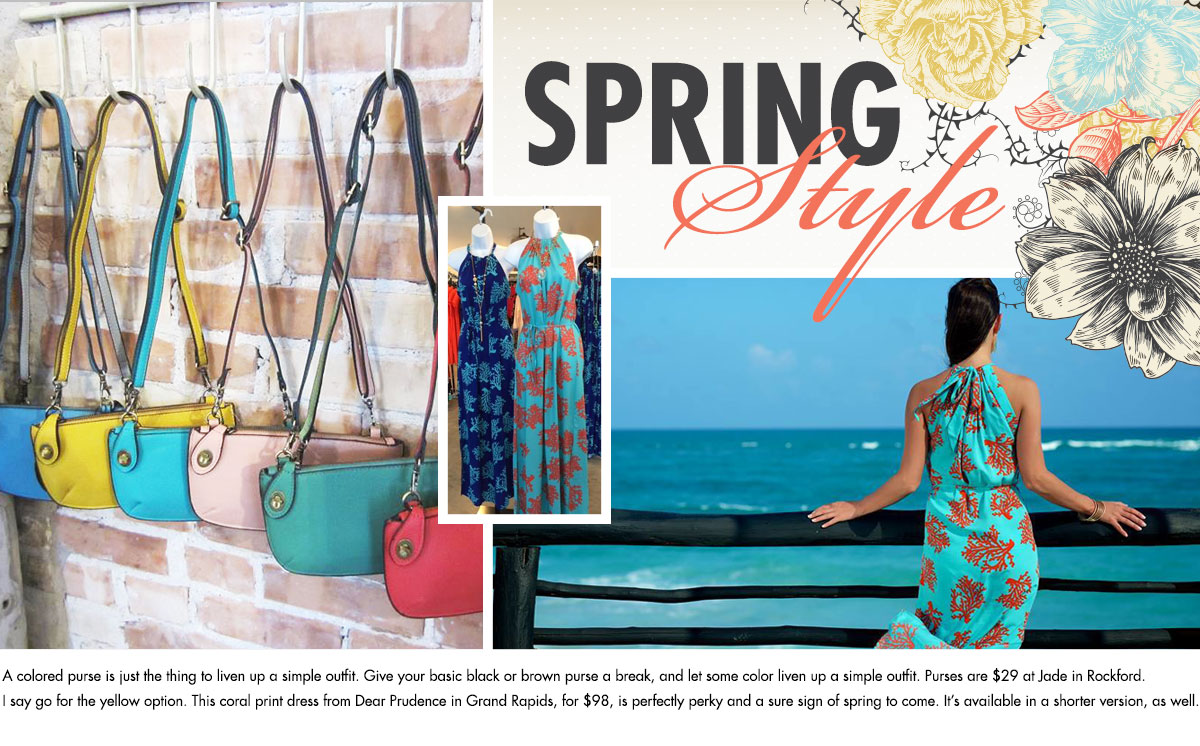 We're all trying to conjure up spring. Some of us drag out gardening supplies. Others find ways to spring their wardrobe from the clutches of winter—and that grip is tight.
While we remain patient during the gradual warm-up, here are two easy ways I like to break out of my seasonal style rut and welcome spring.
FAKE IT UNTIL YOU MAKE IT.
It's a simple tip, but slowly adding color back into your life is just what you need. From a wildly colorful necklace in tropical hues or neon bursts, to a lightweight jacket in a bright yellow, it's like visual smelling salts.
C'mon: All winter, our view has been mounds of white snow and muted grey sweaters and plaids. Throw on a tangerine scarf with your chambray shirt. Start carrying a bright turquoise handbag for added interest. A colored shoe moves me. Break out some springy flats, or add colored laces to shoes for a surefire mood booster. If loud colors are hard for you to master, you can baby-step with some pastels.
LIGHTEN UP.
When spring hits, I weed out my earth tones and wool sweaters for whimsical and fun prints. This is the time to slowly introduce some nautical inspiration into your wardrobe, and you only increase the dosage as the temperature climbs.
If you're a fan of florals, go all out. Think garden party fever and embellish your sandals, skirts, and jackets—anywhere and everywhere is the rule. Small peeks of resort wear keep things exciting, as if a vacation is right around the corner. Little touches of beachy and tropical-inspired gear are a welcome sight. Again, fake it until you make it (see above), or until you're officially poolside with an umbrella drink in your hand.
Written by Missy Black, a footwear fanatic, a style child, and a contributing writer for West Michigan Woman.
Purse photo courtesy of Jade. Dress photos courtesy of Dear Prudence.