If you're just beginning a home renovation—or even just sprucing up one room in your home—you've most likely been looking on Pinterest for ideas. Pinterest is an invitation-only social image bookmarking system (also known as a virtual pinboard) that allows users to find images online, "pin" them to a board (similar to a bulletin board), and share them with their friends. Pinterest was first created by Ben Silbermann, Paul Sciarra, and Evan Sharp, in 2009.
With so many images and styles available to you on Pinterest and on the Internet in general, it could be hard to sift through it all. If you're like me, you find that your style changes over time. Just look at your old wedding photos: Could you believe the color of those bridesmaids dresses? So, when it comes to your home, and Pinterest, it's important to decide what your style truly is—now, and in years to come.
First and foremost, create a number of boards in different style categories that you like: "modern," "contemporary," "mid-century modern," or my personal favorite, "soft modern." Then do a search on Pinterest, Google, or anywhere using those terms. You'll find a slew of images—everything from furniture, to color palettes, to fashion. Begin by pinning anything that excites you—anything that lights you up. As you're pinning, name the style and a small blurb about what you like in particular.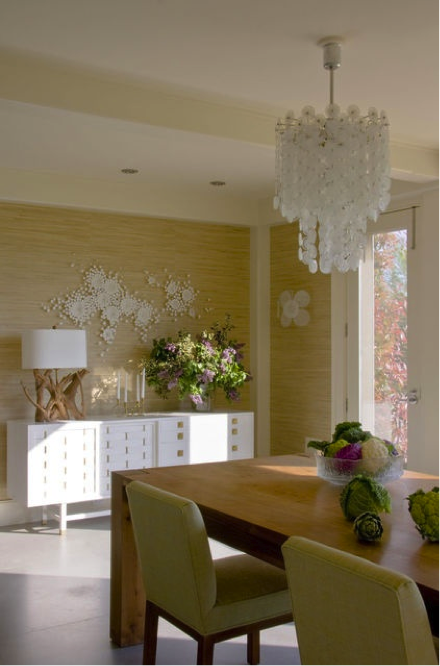 After you've spent many sleepless nights pinning, as I have, you'll have hundreds of images, with some direction based on your chosen design categories. Now, it's time to look back at all of your pins, with a more critical eye. Look at your pins and ask yourself if it's something you could live with for the next ten years or so. Also ask yourself if it's functional for you and your family. There are a lot of images out there of products, et cetera, that look great in photos, but would not be practical in your own home. Once you've whittled down your selections you should have a clearer view of your style—but don't rush to the store just yet.
We haven't talked about colors. Look at your chosen color palette and notice the neutral tones. These, in my opinion, are what should go on your walls. You don't have to paint every wall in your house the same color, of course. There should be a variety of neutrals within your chosen style. Accent walls are a great way to bring some color into a room, without overwhelming it. Now, look at the other colors in your palette. These should be your accessory colors for things such as pillows, sculptures, pictures, and artwork. These are things that you could change relatively easily, as your mood changes.
In closing, don't let Pinterest overwhelm you. Stay focused on your end goal and be organized. For more inspiration, check out the Allard Design LLC Pinterest page!
Written by: Tanya Addis is an interior designer with Allard Design LLC. She has a bachelor's degree from Western Michigan University. After some time off to be a stay at home mom, she's recently re-entered the workforce with Allard Design LLC.