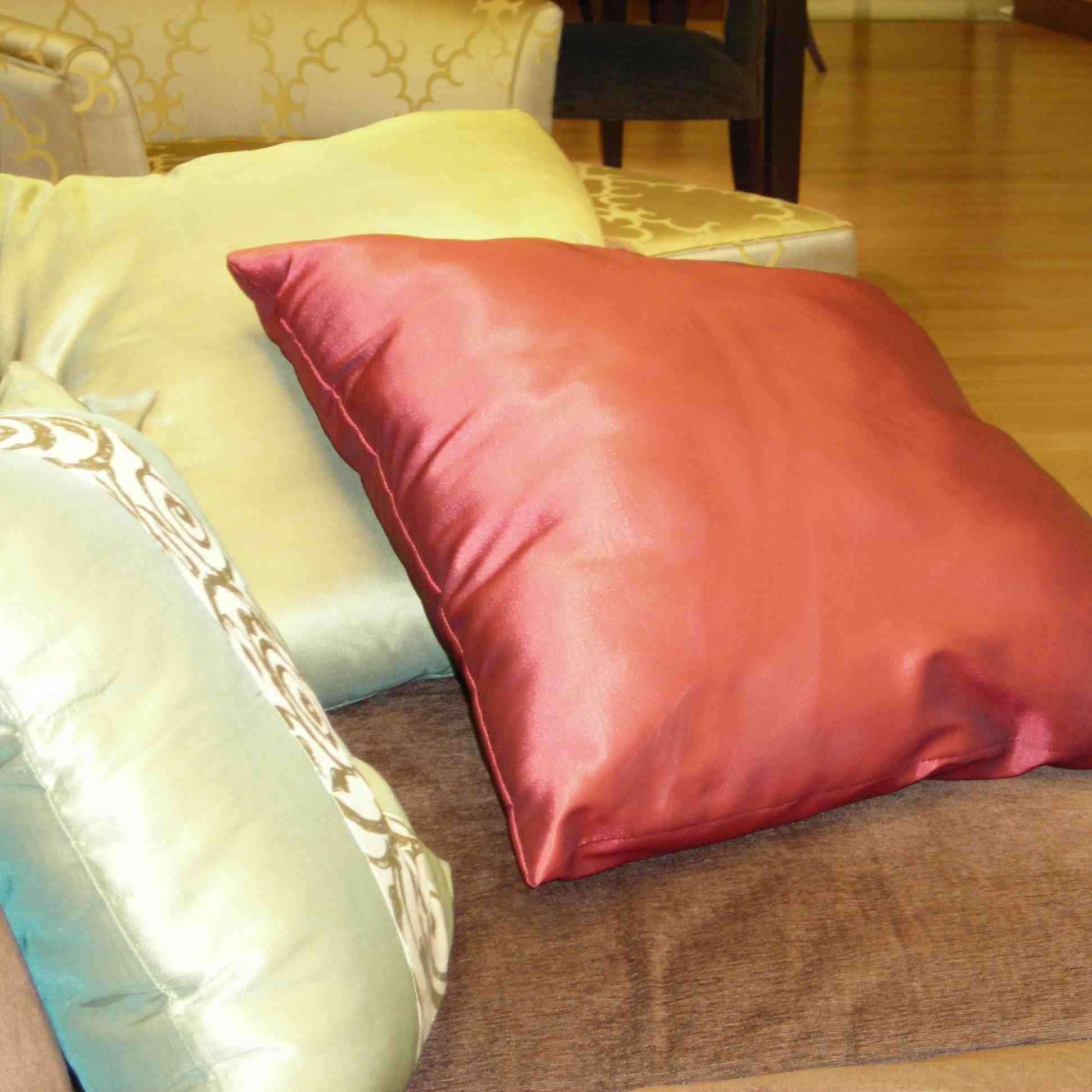 Satin fabric is usually made from silk, and its sheen and softness has made it a favorite for designers. There are four different forms in which it is available including:
Duchess Satin–a stiff satin that only shines on one side
Satin Jacquard–fabric is woven with loose patterns
Slipper Satin–used exclusively for slippers
Delustered Satin–fabric has less shine
Satin is used in the home for pillowcases, sofa covers, dining room chairs and cushion covers. The specialized fabric gives these items a royal look and feel and enhances the elegancy of the room.
Satin pillowcases are considered more healthy for hair than cotton pillowcases. Cotton can absorb natural oils from the hair and skin, and satin is more soft for the skin.
Sofa cushions are made to look graceful and stunning in any room when covered with satin. Cushion covers and chair pads can enhance the dining area as well. Use the fabric to redecorate and bring life back into the room.
To clean your satin covered home furnishing, machine wash on delicate mode. Steam iron the satin after washing to make them look as good as new.
Source: Textile Furnishings Marketplace. Photo credit: Pearlie Ng