Leah Hansen is a West Michigan mom who has flipped homes in the past and is currently working on another one. Amidst a busy schedule, especially at the beginning of the school year, Leah and her husband tackle every square inch of a house to make it a home. Get her advice for home renovation and tackling do it yourself projects yourself!
What home renovation or DIY projects have you done in your home?
We've renovated nearly every square inch of several homes. We're currently tackling a new one, you can follow the details at www.ourcozycape.com.
Why did you decide to fix these things up?
We have bought homes in the past that were seriously neglected, so they need to be improved to make them livable (think rotting wood, trash throughout, etc.).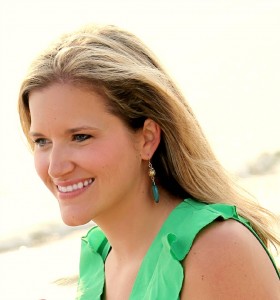 Before you started, how did you learn to complete these tasks? Books? Online? Help from a professional?
We've done all those things you mentioned, but mostly learned from our fathers. They have a serious knack for all things DIY, so we were lucky to have in-house help!
What do you think the easiest home project is to complete?
Paint! It is inexpensive, easy to do and can completely transform a space.
What projects would you recommend be left to the professionals?
Structural changes. If you don't have experience with things like headers and footings, leave that up to the experts.
For someone starting out, what is the best way to go about learning to complete a DIY project?
There are so many resources online to help with the learning process. Usually I type what I need into Google and go from there. Also, check out your local zoning and planning departments. They have experts that can steer you in the right direction.
Check out more advice on DIY projects in the October issue of West Michigan Woman! Subscribe today!
Photos Courtesy of Our Cozy Cape blog.