Decorating your dwelling should be a fun and personal journey, with furnishings and personal touches offering a glimpse into your personal style. Instead of turning to mass-produced art offered by big box retailers (that everyone and their mother has), look to the many local artists creating high-quality pieces right here in West Michigan. West Michigan Woman highlights a few of them below, and gets their perspective on why it's key to look local for your art.
Heather Duffy
Artist & Founder | Hattie Darling Paper & Design
hattiedarling.com | @hattiedarling
Heather Duffy's Hattie Darling was born out of the inspiration Duffy had to create a handmade and highly personalized gift for her mother. Available as stationary or prints, each of Duffy's meticulously hand-painted letter designs draw inspiration from her Gulf Coast roots, highlighting flowers like magnolias, dogwoods and camellias.
"Shopping for local art not only helps support the work and livelihoods of makers in your community, but builds your local economy and ensures you'll receive a high-quality piece with attention to details—such as sustainability—and a personal touch you can't get from purchasing from a big box store," said Duffy, who lives and works in Grand Rapids. "These details are key for small businesses like Hattie Darling. Knowing your artist is knowing your product. Purchasing a product that supports and reflects your community's excellence is incredible to be a part of, and the difference shows!"
Kim Nguyen
Illustrator, Designer & Artist
thaikim.com | etsy.com/shop/thaikim | @thaikim
The work of Kim Nguyen, a Vietnamese-American illustrator, designer and artist, spans across several common themes, including food, pop culture and her experiences as a child of immigrants. Born and raised in West Michigan and currently living in Grand Rapids, Nguyen creates often figurative digital illustrations accompanied with vibrant and vivid colors. In addition to offering her works online in the form of art prints, enamel pins, zines and t-shirts, Nguyen can occasionally be found selling at local pop-up events.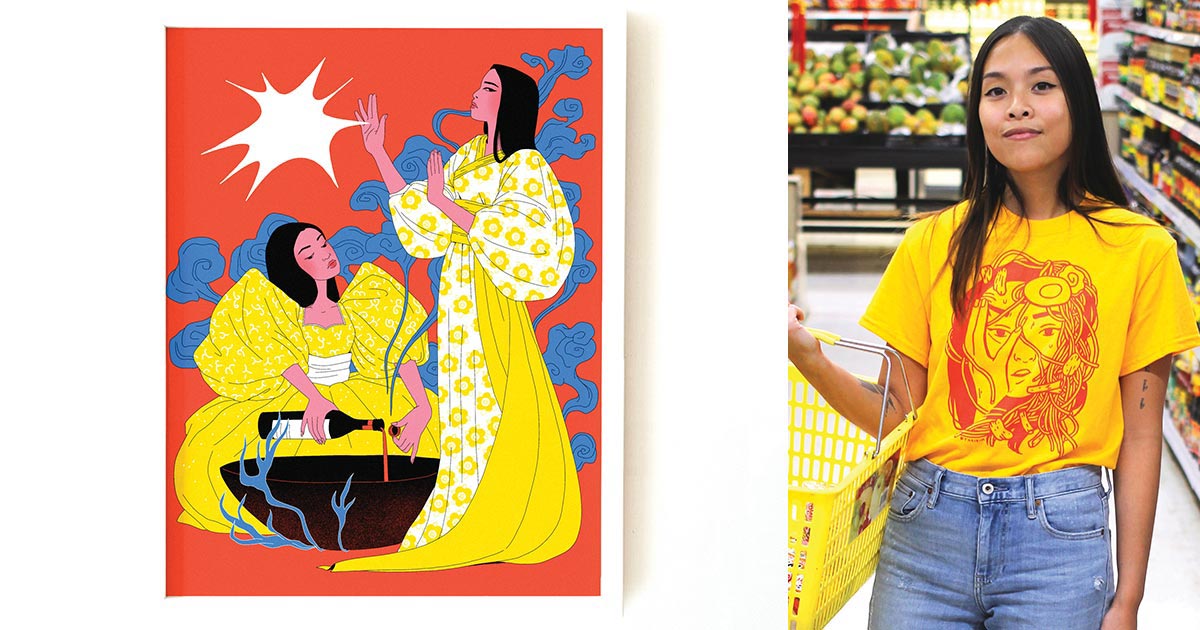 "My inspiration comes from whatever I'm feeling or interested in at that moment," Nguyen said, explaining that she also finds inspiration from West Michigan's local art community, in addition to many artists online. "If you can afford it, shopping locally is the best because you're supporting your own community. You also have diverse options for unique art instead of mass-produced generic art."
Ray Anne Barker
Modern Abstract Artist | Ray Anne Designs
rayannebarker.com | @rayannedesigns
Ray Anne Barker's dynamic works are created with rich colors and textures, with each shape, line, movement and emotion chosen with intention. Whether it's a small painting of a tree on paper using Japanese ink or a large canvas acrylic painting of the emotions she experienced on a warm spring day, Barker channels whatever inspires her in that moment. She's a fan of working with interior designers to help them find the right art pieces for clients, and ​​has a studio for potential buyers to visit.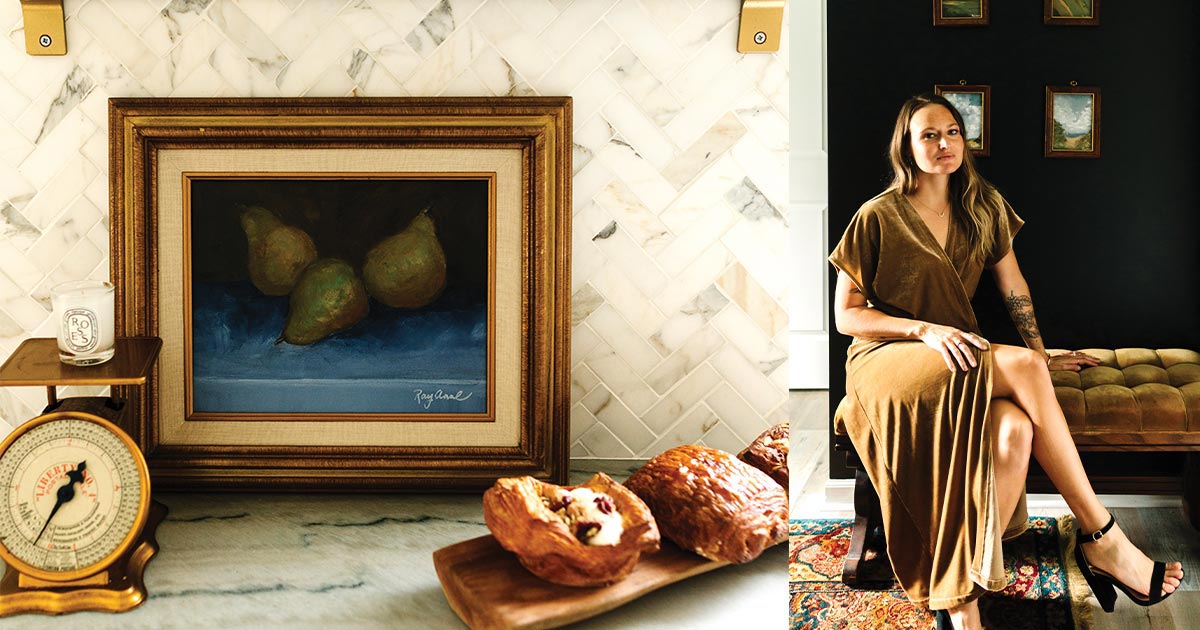 "There's something so personal when shopping from a local artist. You can build a relationship and get to know the person behind the art, " Barker said. "Not only are you investing in the community, you're investing in a piece that's filled with deep meaning to be shared with all who come in contact with the art. The pieces I make are one-of-a kind, assuring you that you're buying something incredibly unique for your home."
Additional resources for discovering and supporting local art:
All Art Works | allartworks.net
A rotating show of one-of-a-kind artworks for purchase, featuring both local and world renowned artists.
ArtXchangeGR | artxchangegr.com
West Michigan's premier destination for fine art created by artists of color in Grand Rapids.
Lions & Rabbits Center for the Arts | lionsandrabbits.com
A nonprofit organization working to meet artists where they are with the goal to drive and strengthen creative independence.
Written by Sarah Suydam, Managing Editor for West Michigan Woman.
This article originally appeared in the Aug/Sep '22 issue of West Michigan Woman.