We do it often with the clothes we wear, mixing up more expensive pieces of clothing with costume jewelry or affordable footwear. In the past couple of years, we have seen this concept move into our homes. It's known as "High/Low Home Décor"—and it's catching on here in West Michigan.

MODRN GR owner Katie Lyons-Church works closely with Scout Design Co. MODRN GR offers the new, Lyons-Church notes, while Scout brings in "unique items that scream in someone's home."
Emily Ashley and Nicole VandenToorn, Scout Design owners, describe high/low design as "the idea of intentionally investing in key pieces of furniture in your home and sprinkling in lower end, possibly more trendy accent pieces such as artwork, shelf styling pieces, end tables, lamps, et cetera." The pair admit they appreciate the idea and mix the concept in their own homes. "This is why we love incorporating vintage furniture and décor pieces." Often, if you know what you're looking at, the quality of vintage furniture will easily outperform the low design accents yet be similar in price. Buying vintage is also more sustainable than buying from oversaturated fast-design outlets.
Lyons-Church agrees, noting there needs to be balance. She suggests taking inventory of what you already have and finding balance. "If you have too much new, it starts to look a little sterile. But if you mix a little of that vintage, you get a really unique look to your home, which I think people struggle with."
The two businesses feature this dynamic in MODRN GR, located at 1 Carlton Avenue SE, Suite C, in Grand Rapids.
"We have modern furniture, so all that is going to be new," Lyons-Church said. "Scout Design then brings in all those unique pieces. So, it's easier for people to look and see those pieces together."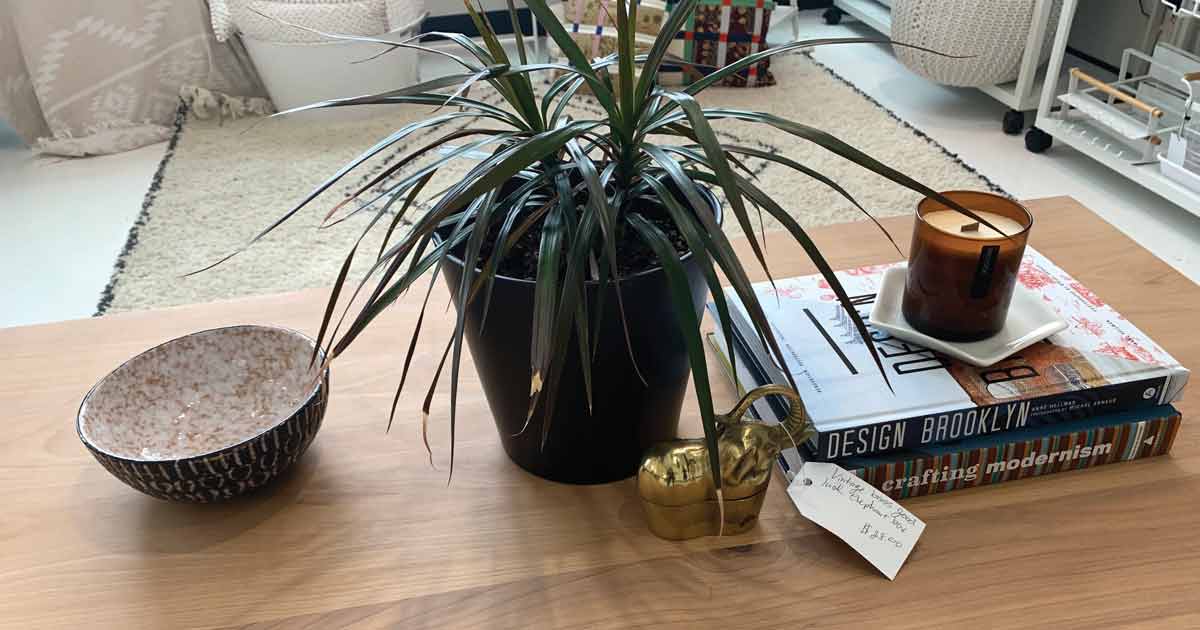 Lyons-Church notes the big spend should be on the pieces you're going to have for a really long time, such as a dining room table, a really beautiful sideboard, a dresser ... "Those types of things." Scout Design Co. believes this styling will last the test of time. "For many, it makes economic sense to invest in foundation pieces of furniture that will get used often or statement pieces that they have fallen in love with, and then purchase accent items at a lower price point that they may decide to change out more often.
"There is a reason vintage pieces are still here and the market for them has only grown over time."
To watch how Katie Lyons-Church incorporates high/low design, visit West Michigan Woman on Facebook or subscribe to the YouTube Channel at www.youtube.com/WestMichiganWoman. Visit www.scoutdesignstudio.com for more information on Scout Design Co.
Written by Jennifer A. Pascua, Content Engagement Manager for West Michigan Woman.
This article originally appeared in the Apr/May 2020 issue of West Michigan Woman.