It's the start of a brand-new year and you've successfully executed all of your 2019 holiday gatherings. Your boss was thrilled, fellow employees raved and you're finally ready for some downtime.
Before you relax too much, The High Five GR team is about to give you the inside scoop on all the reasons why it's never—absolutely never—too early to start planning and how you can make 2020's holiday event more memorable than ever.
Let's start at the beginning of the planning process: Finding the perfect venue.
With so many things to consider, like ambiance, budget and accommodations, finding the perfect venue for your holiday party can take some time. Starting to plan at the beginning of the year is always a good idea to ensure you get the ideal space for your event. Don't forget that weddings, private parties and every other business in the city are all competing with you for venue dates.
As you hunt for that perfect location, remember: Being flexible can lead to a unique event that will keep people talking all year long. Can't find a space for that Friday night slot? Maybe arrange a holiday brunch for Sunday afternoon instead. Don't be afraid to break outside the box and make your event creative! Choosing to switch up your event and go for food stations and communal tables over a traditional plated dinner can be a great way to encourage employees to mingle, move around in the space, and feel more relaxed at your holiday party.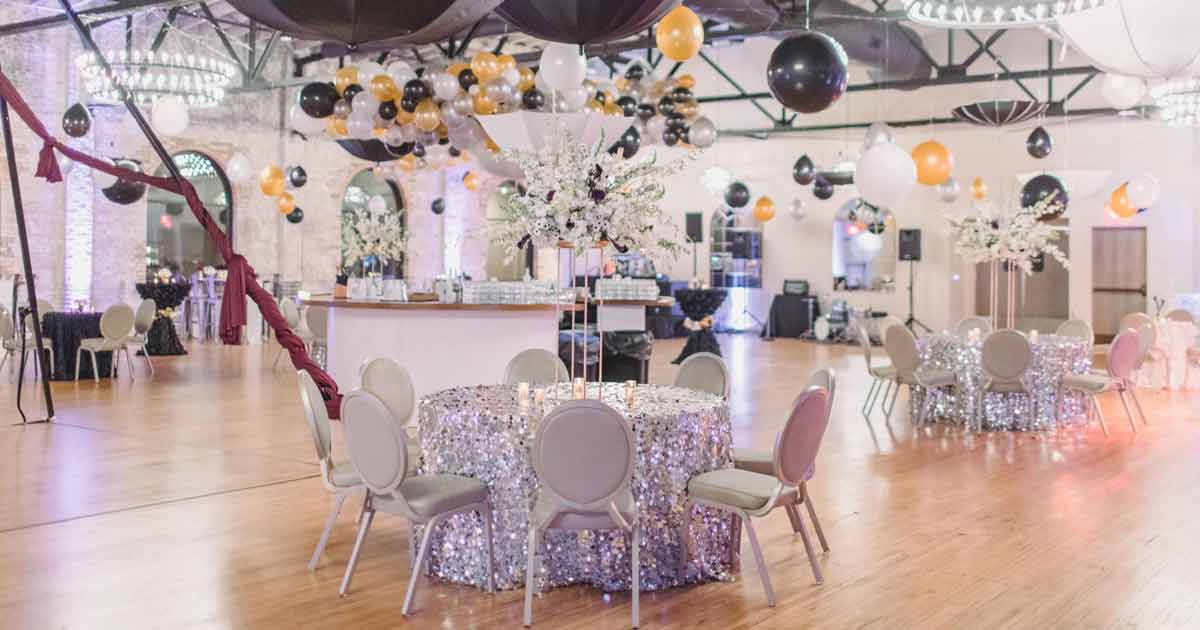 To outdo yourself in 2020, go the extra mile and give your guests something fun to do. Whether it's the hottest DJ on the market or the Vegas casino experience, pick a fun activity to treat your hard-working employees. Maybe it's an aerialist or chair massages. At The High Five GR, we've seen it all.
All this planning can take time—and you really don't want to get stuck waiting around. Being timely and proactive is the best way to ensure a great event with all the best vendors.
Premier venues like The High Five only work with great caterers. Catering is another resource that can be snagged and booked up by your sneaky and unexpected competitor: brides. Getting your first pick of caterer will save your fellow co-workers from another dry chicken dinner.
Most important: With some great event planners and teams like ours at The High Five GR, help is never far away. Be sure to partner with your elected venue's planning team for the best possible holiday party.
2020 kicks off a new decade and the perfect year to create an amazing event to remember.
Written by Shelby Cassel, Events and Marketing Specialist, The High Five GR.
Courtesy of The High Five GR.