Whether you're a holiday decorating minimalist or your home looks like the set of a Hallmark movie each winter, setting the tone for the season is sure to get you in a cheerful mood—no matter how chilly it is outside.
Jamie Carnes, owner of Special Occasions LLC, says when you're starting to consider your decorating approach, don't try to reinvent the wheel.
"Play into your existing style, so everything remains cohesive," said Carnes, adding that centerpieces and other smaller details should come second. "Find a few good colors, textures or fabrics to use as your core to build upon, first."
Consider what you're decorating for. Is it simply for your own enjoyment? For your family? Are you hosting a gathering? Build the experience around a purpose.
"If you're welcoming guests into your home, walk through the room just as they would and try to imagine seeing it for the first time," said Carnes, noting it's important to be mindful of senses other than sight. "Adding a scented candle or light music will immediately enhance the experience, from the moment someone walks through your door."
If your budget doesn't allow adding new decorative bulbs and faux frosted accents to your arsenal this season, Carnes suggests simply looking around you for inspiration and thinking outside the box.
"Don't underestimate the décor you already have. Move some items around—it could be as simple as adding some greenery to a vase you already have on your mantle or a container on your dining room table. Remember: Anyone who visits your home is seeing it through fresh eyes and won't see it the same as you do!"
Another option? Do your décor shopping in the off season, when everything goes on clearance. Feeling crafty? Make some highly sought-after items yourself! Decorating for the holidays is truly what you make it.
"People want to feel warm, cozy and welcomed," said Carnes, reflecting on the importance of decking the halls.
"When you bring more of this warmth into your home, it makes this time of year feel truly special and unlike any other season."
You could even make decorating a bonding event, by enlisting your family and friends to help add their touches. Festive cocktails are encouraged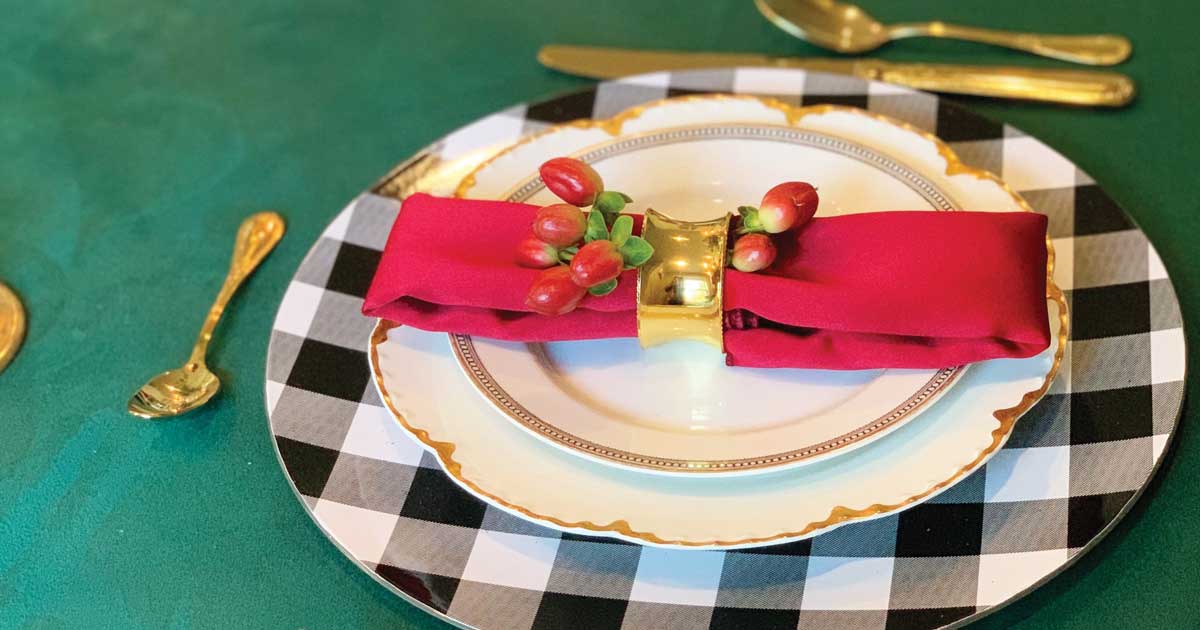 TRADITIONAL CHARM
Eucalyptus and other fresh greens.
Gold accents.
A fun pop—such as a buffalo check pattern.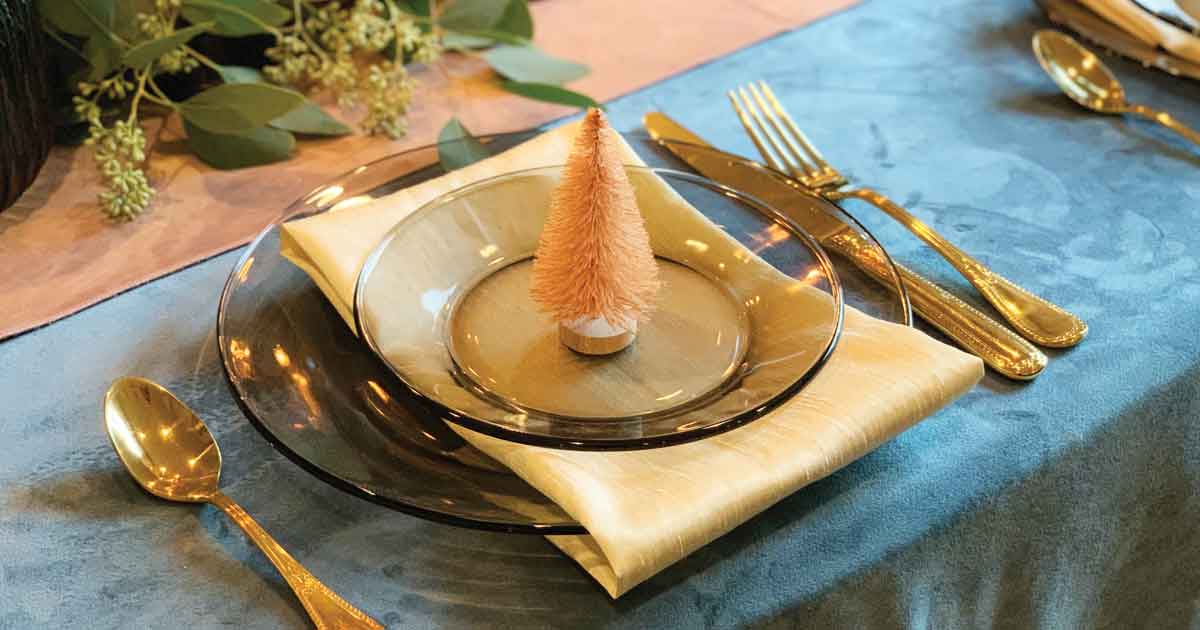 ELEGANTLY MODERN
Cool-toned colors.
Velvet or other rich textures.
Layers!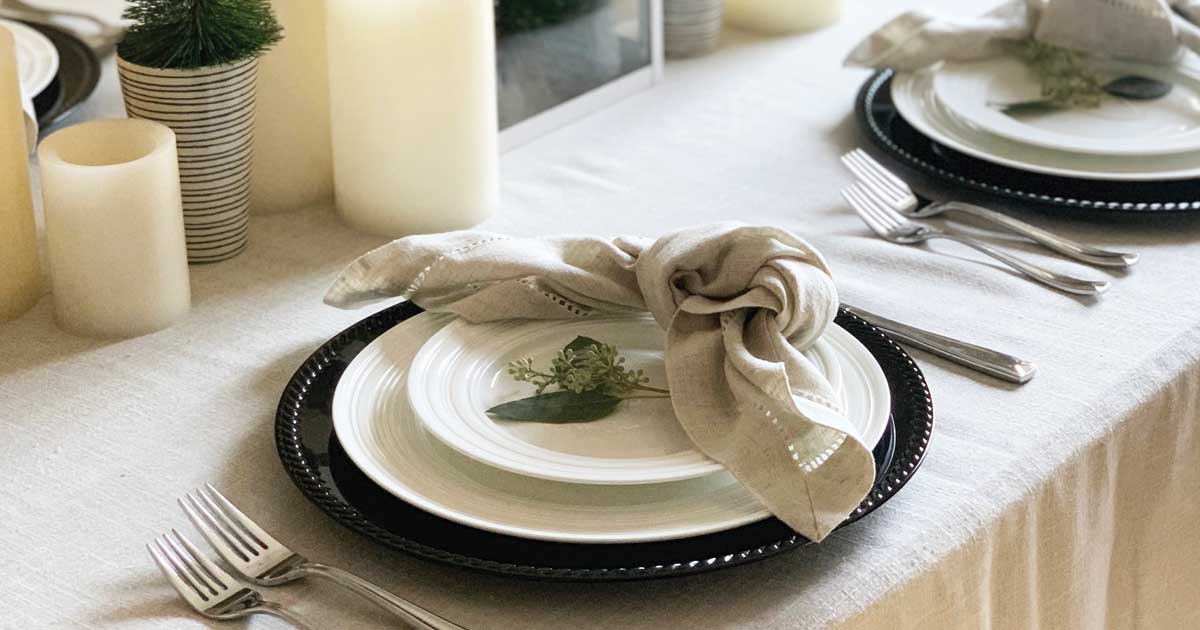 COZY COTTAGE VIBES
Simple and clean.
Décor placed at varying heights.
A casual touch, like a simple napkin tie.
Written by Sarah Suydam, Staff Writer for West Michigan Woman.
Photos and Tablescape Designs courtesy of Jamie Carnes, Keri Kujala and Leia Middaugh of Special Occasions.
This article originally appeared in the December/January 2019 issue of West Michigan Woman.