Cozy. Charming. Full of character. Intimate.
Divani's event spaces are more than simply a place to hold your next special event or meeting: They're host to experiences that enrich and are remembered for years to come. So, what's the secret sauce key to making private events at Divani so memorable?
A knowledgeable and passionate team, mixed with a desire to make personalized visions a reality.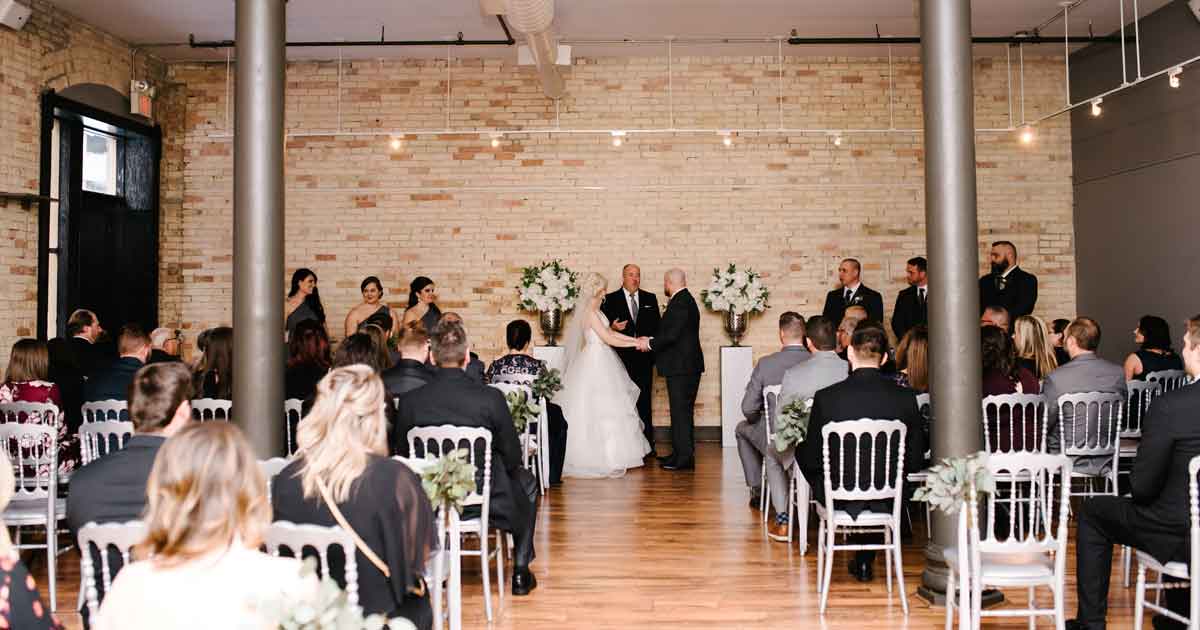 Photo courtesy of Rachel Gabrielse Photography.
"I don't take a roundabout approach," said Wendy Alexander, Private Event Coordinator at Divani. "I give clients everything upfront because we want their vision to come to fruition."
Alexander, who has extensive private events experience, spends ample time with guests while the elements of their events are pieced together. Because she understands mapping out the logistics can require extensive effort, any extra time she spends with clients is at no extra charge—an offering not always found.
Whether it's allergy concerns or specific requests, Divani's chefs—Jeff Baird, Tim Rafferty and Michael Cieslik—approach their cooking with precision and careful consideration.
"We had a guest request a specific German dish that wasn't on our menu to be served at her event, and our chefs did their research and made it happen for her," said Alexander, adding that they also help brides and grooms come up with signature cocktails for their event and accommodate unique beverage elements.
A rare bottle of champagne served during a ceremony? Count us in!
Another hard-to-find, budget-friendly feature Divani offers for private events is the option for built on consumption—or in other words, pay-as-you-go bar services. Instead of paying for a whole bottle of wine or liquor, you only buy the exact amount of drinks your guests consume.
In regard to vendors, owner Molly Kopen notes Divani is able to take the pressure off brides and those planning larger events by having their go-to vendors waiting in the wings. Even if you don't know what your vision is exactly, they have your back—with vintage china, silverware, and more. Want a Victorian-style loveseat hangin' out in the corner for photos? You got it. Would rather jam out to your own playlist over their AV system instead of hiring a DJ? Can do.
"We have all of that here, which makes the event totally seamless," said Kopen. "We're happy to be able to do that for them."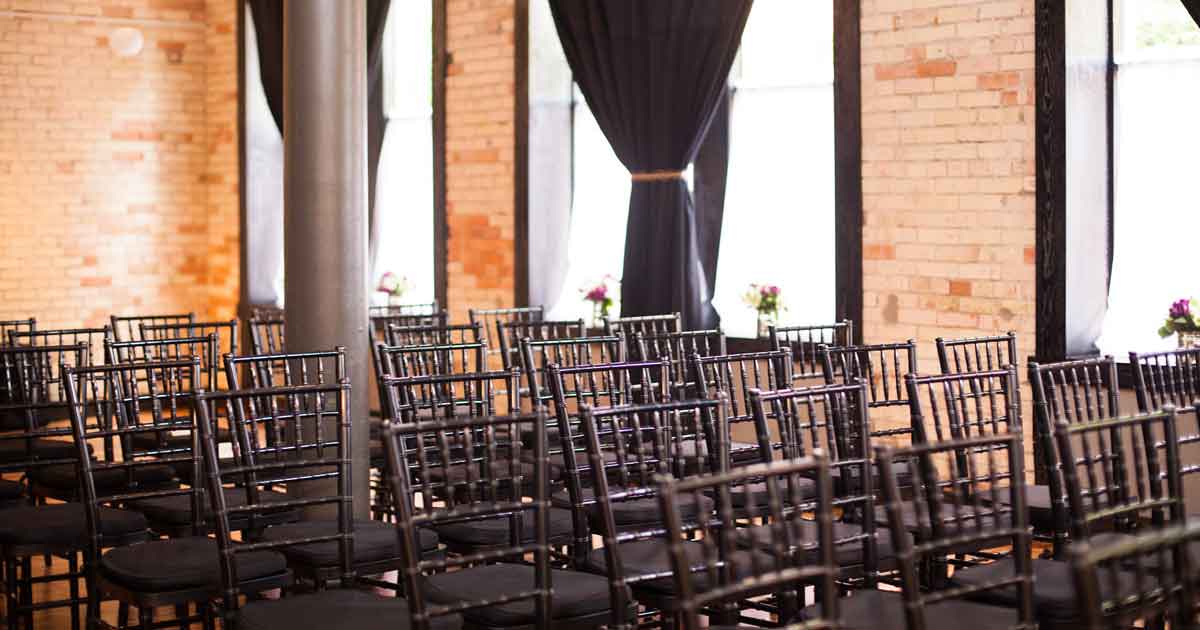 Photo courtesy of Brandon Shafer Photography.
Kopen also notes guests will frequently recognize members of Divani's staff—many who have been there for years—by name and even specifically request them to be there the day of their event. It's a testament to the staff's dedication and customer service.
"Most of the time, when guests share a compliment, they'll say, 'so and so did an awesome job with our drinks' or 'so and so was so great all evening—we'd love for him to be working at our next event,' and so on," Kopen said, adding that staff is the same for the restaurant and event spaces.
Being surrounded by downtown Grand Rapids also has its advantages, from lodging to after-party locations and more.
As Divani celebrates its fifth anniversary in July 2019, Kopen and Alexander take pride in what they're able to offer their private events customers.
"If you've got an idea that's really unique, we're always open to hearing it," Kopen said. "And nine times out of 10, we're able to pull it off."
Whether you're booking Elevated (perfect for meetings or a pre-wedding holding room), The Photography Room (ideal for a cocktail hour or reception), Gallery Divani (the largest room offered) or the entire restaurant, the Divani team has what you're looking for—and then some.
Learn more and book your event today at Divani.
Written by Sarah Suydam, Staff Writer for West Michigan Woman.
Main photo courtesy of Snap Studio.