Salmon pink. Robin's egg blue. Soft lavender.
These are a few of the many colors Deb Cloney and Scott Kammeraad have uncovered while hand-refinishing the original wood accents and fixtures in their Heritage Hill historic home.
Widely known as the Amberg House, the undeniably individualistic residence designed by Frank Lloyd Wright was completed in 1911 by Herman von Holst and Marion Mahony—one of the world's first licensed female architects.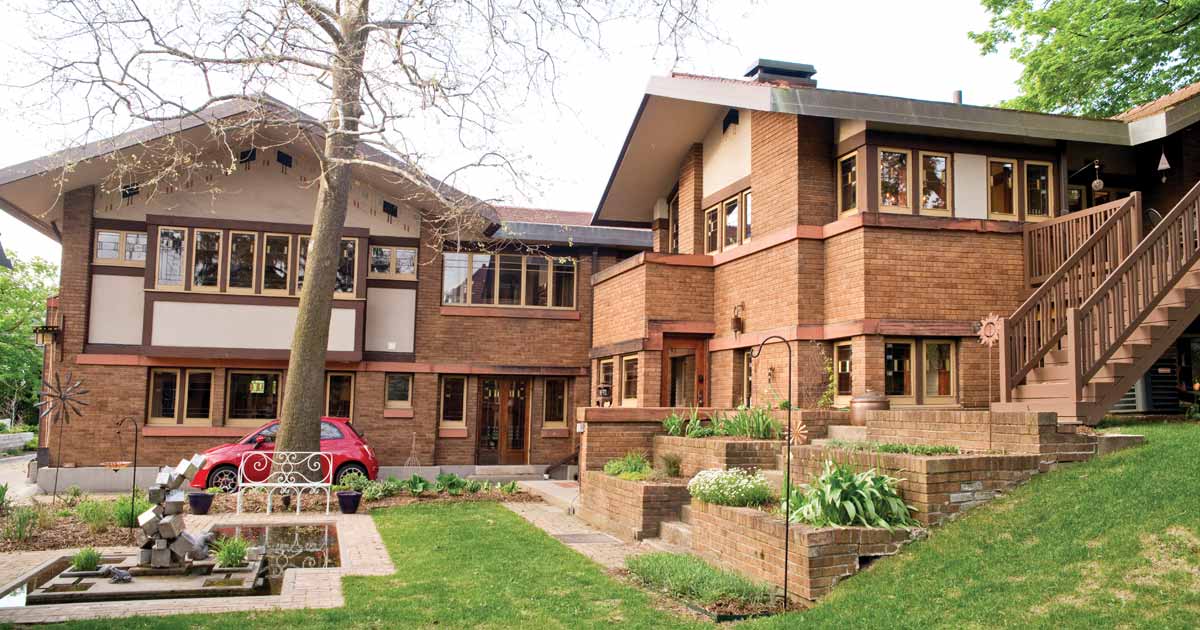 Renovations, which technically started before Deb, a pediatric gastroenterologist; Scott, Vintage Home LLC owner; and Todd and Hurley, their shiba inus, ever moved in, have been steadily happening ever since.
"This home feels more like us than the home we had previously lived in—which we designed from the ground up," said Deb, noting visitors often remark their abode feels more "homey" than other Frank Lloyd Wright designs they've visited.
Besides replacing the heating system, adding air conditioning, and updating plumbing, the first areas to be tackled were the dated kitchen and garage—which actually didn't exist yet.
"We basically started low and worked our way up," said Scott, who gladly offers visits during the Heritage Hill Weekend Tour of Homes and to curious passersby.
While renovating, Deb and Scott wanted to maintain the home's historic elements and bring forth details masked over time by previous owners, while being sure their modern needs were met. Deb even kept the now-reformatted kitchen's original (and still functional) plate warmer.
When replacing the small outdoor shed with a garage, city approval was needed via a Certificate of Appropriateness.
"The new garage needed to look like it belonged in the neighborhood, but couldn't imitate the original house," said Scott, who chose slightly different materials and window shapes to accomplish the cohesive, up-to-code look.
Areas formerly meant for butlers and servants were converted to bathrooms or renovated to be a cozy apartment for renters. The home boasts more than 220 mostly original stained-glass windows and panels—some towering over the living and dining rooms.
The family intentionally repurposes materials, whether using wood trim from one room for another or converting an old cabinet, no longer in use, into a lighted, built-in jewelry holder.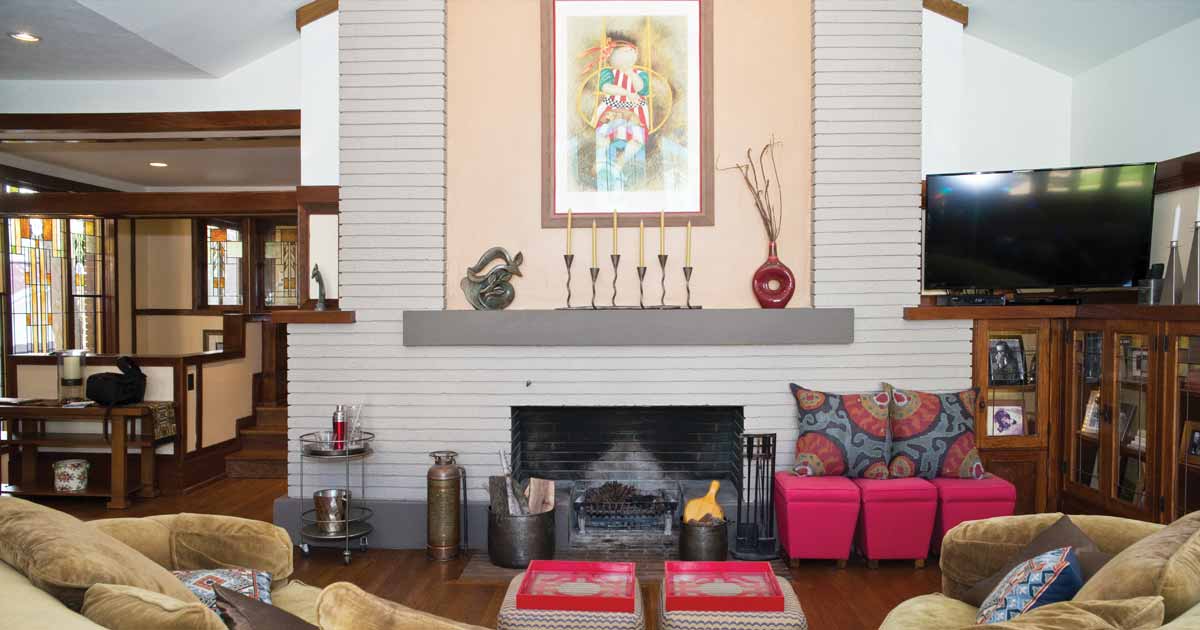 Deb notes their family gathers in their home for dinner every Sunday evening. They host events, such as graduation parties and house concerts, something they did far less frequently in their previous home. You'll often find Deb and Scott enjoying a drink in the "Contemplation Corner"—a cozy nook flanked by books and board games, situated off the formal dining room.
When making design choices, Deb said it's important to not rush into anything, anticipate projects taking longer than expected, and be ready to tolerate plenty of dust. If she and Scott reach a stalemate on design choices, they usually ask a friend for objective input.
"But when it comes to the garden," said Deb, "I always win."
Written by Sarah Suydam, Staff Writer. This article originally appeared in West Michigan Woman.
Photos courtesy of Dianne Carroll Burdick.