You may have seen a recent news story on Vic and Vickie Bennett's Xander Bunnies.
Stuffed animals don't normally make headlines, yet these are special: For each purchased, the Bennetts give one to become a calming companion to a child in foster care.
There's another story at the end of a winding Caledonia farmlands road. Once owners of Vasaio Life Spa while also managing their spa cart franchise Suite Spa®, the Bennetts were draining themselves dry traveling from Grand Rapids to New York City and Washington, D.C., and back. They yearned to return to the earth; to become grounded—a dream come true when they left the spa business to start a lavender farm.
"We discovered over time that we function best when we can be on the creative end. This farm is a huge open canvas for us to keep creating—probably for the rest of our lives. That's what excites us."
Lavender Life Company was born when the Bennetts bought their Leighton Township property, near Green Lake. While most farms begin with the barn, the couple focused on building their home first, keeping a folder of styles that appealed to them until they found "the one" in Southern Home—its layout mimicking the upstate New York farm houses they grew up with. In the couple's signature do-it-yourself spirit, Vic drew out the plans their architect converted to CAD drawings. The building began.
The home was largely designed to accommodate existing furnishings the Bennetts would bring into it: their 1800s cupboard, wood-fired oven, tables Vic built from reclaimed hemlock barn wood, the barn door that traveled hundreds of miles from a former neighbor's upstate New York property to become a kitchen slider, the beloved science cabinet holding treasures, relics, and natural wonders collected over the years ... In every corner is a remnant of their childhood surroundings, rare finds from travels, and personal details handmade by Vic.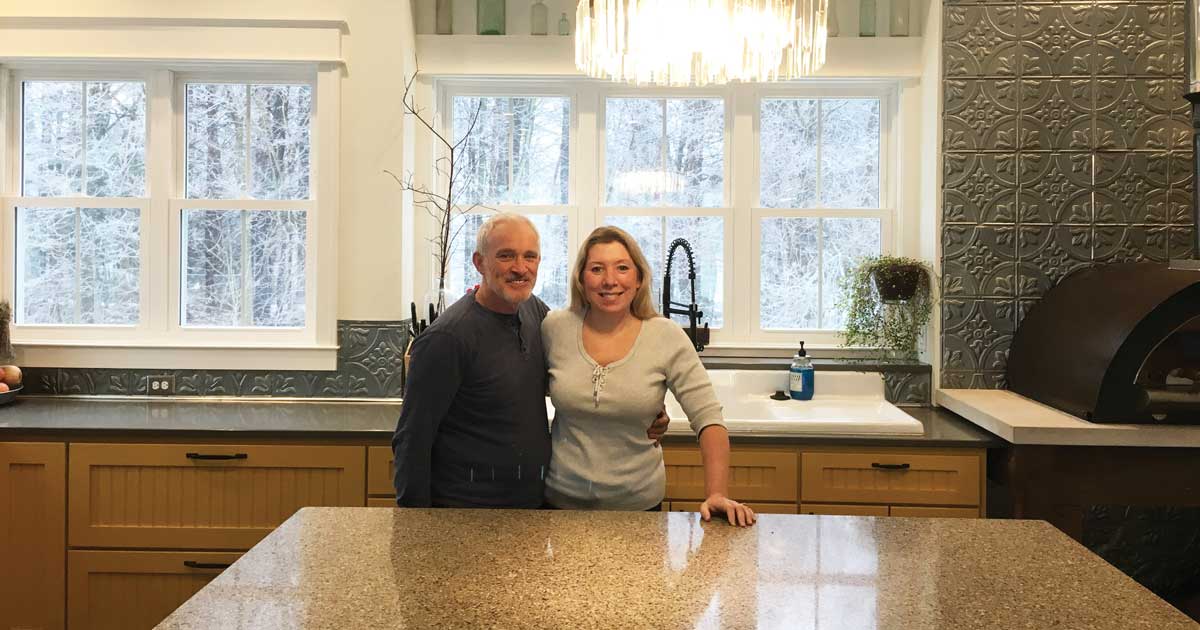 "I love how Victor handcrafted the plumbers' piping into our shelving and our railings upstairs—it's so practical and timeless," Vickie said. "I wouldn't call this a typical farmhouse; we're kind of a mixture of industrial, farmhouse and bling." You'll find some of that bling in the many light fixtures, made by Vic, that bring extra brightness to the abundant sunshine filling the home.
Vic's favorite? Something unique that he enjoys every single day: All the sinks and tubs are old vintage and cast iron. "They're just pieces of beauty."
Each room is welcoming, depending on time of day and season. Lately, they gravitate to their guest house—the nontechnology room. "We love going over there in the mornings to have our coffee and have our devotions; just spending time getting our heads wrapped around our day before we jump into everything we're going to do," Vickie said.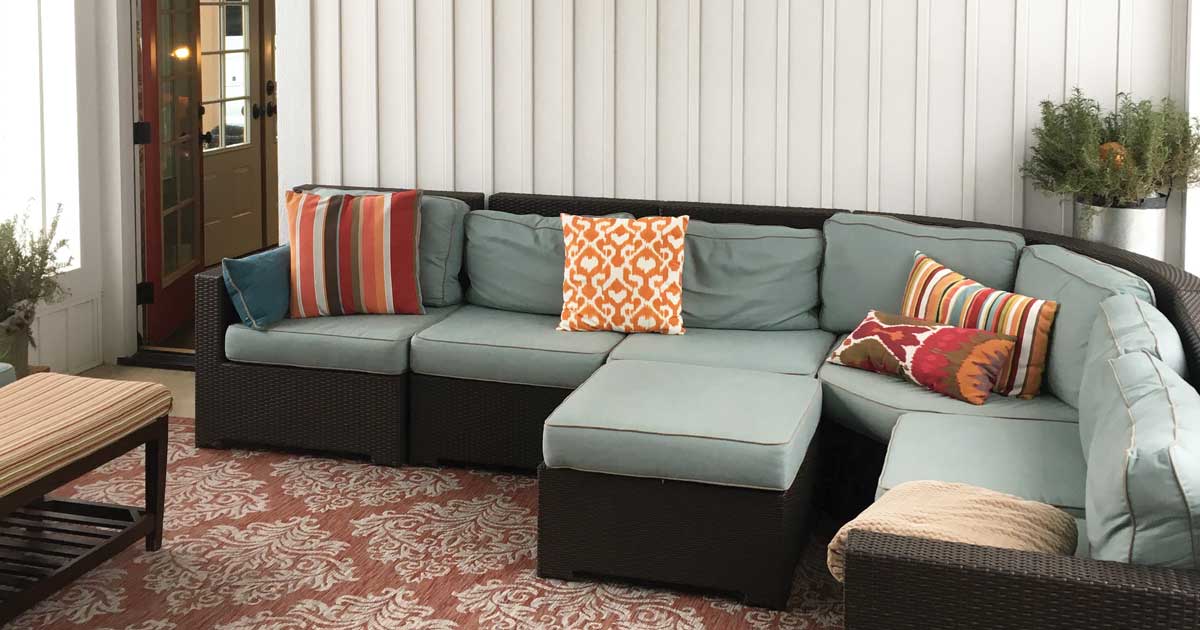 Come summer, they'll likely take in the sunroom's daylight, create in the kitchen or, after a long day working the fields, relax on the pavilion overlooking their pond. Their lives, though more physically taxing since going rural, are infinitely more rewarding—driven by their steadfast values of Learning, Imagination, Friendship and Excellence: LIFE.
Allison Kay Bannister, a West Michigan resident since 1987, professional writer since 2002 and GVSU alumna, recently launched her own freelance writing business. Allison enjoys travel, art, dance, food and exploring world cultures—and, of course, writing about all these and more.