Admit it: You've done it.
You're standing in your home, looking at a blank wall or shelf, knowing there must be something you could do to make your space feel fresh and inviting. Whether you're decking the halls or looking to add year-round flair, let these tips and tricks guide you in the right direction.
Look up.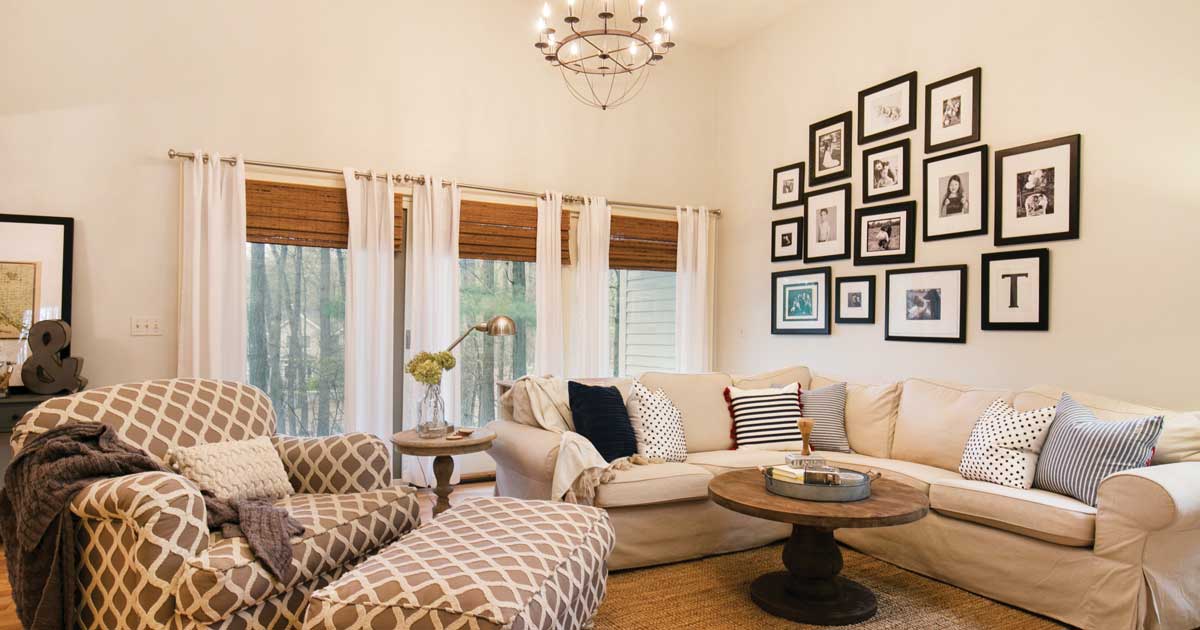 Photo courtesy of PostBox Designs.

See that old fixture? Kristin Thompson, creator of PostBox Designs, notes one of the best ways to add a custom look to a room is to swap out your basic builder light with something new and beautiful, creating a focal point.
"I love sources like LampsPlus and Shades of Light for a wide range of style and budget price points," said Kristin, who also suggests using slipcovers and placing throw pillow covers over existing pillow inserts.
"This is one of the easiest and least expensive ways to play around with trends, colors, or getting a new look for the season. I love that you can take them off and wash them—a huge plus if you have children or pets."
With artwork, Autumn Fuchs, owner of Fuchsia Design, advises focusing on what you love, rather than focusing on trends.
"Whether it's a favorite quote or an abstract painting," Autumn said, "incorporate artwork that you personally connect with. Don't have the budget for expensive art? Even the simplest of paintings can look luxurious in a well-made, matted frame. Have your kids do a series of 'abstract' finger paintings in two or three colors and group them together on a single wall."
To avoid open shelving looking cluttered, maintain a consistent color palette and group similar items together.
"Colored books are fun to collect from antique stores and look great stacked together," said Autumn. "On vacation? Skip the tacky souvenirs! Instead, pick up items like birch branches or rocks that look great on a shelf and are more personal than store-bought accessories."
Fancy some floral?
Elyse Riemersma, Lead Planner and Event Director for Posh Petals, offers her favorite ways to cozy up a space while incorporating gorgeous flora.
Add a pop of color. Create dimension through vases, floral accents or throw pillows with a bold color.
Natural elements. Bring those earthy tones inside through natural woods, minerals or plants. "Dusty blue and navy look stunning with these natural elements."
Burgundy. Deeper than a bright red, use burgundy to add depth and richness to your space. Consider stunning burgundy flowers that bloom around the holidays.
Greenery. Live plants make a big difference in a home. They look beautiful and vibrant and can also provide health benefits.
Metallics. Don't be afraid to mix and match! Think ribbon accents on garland, and so on.
Stretched on space and time for the holidays?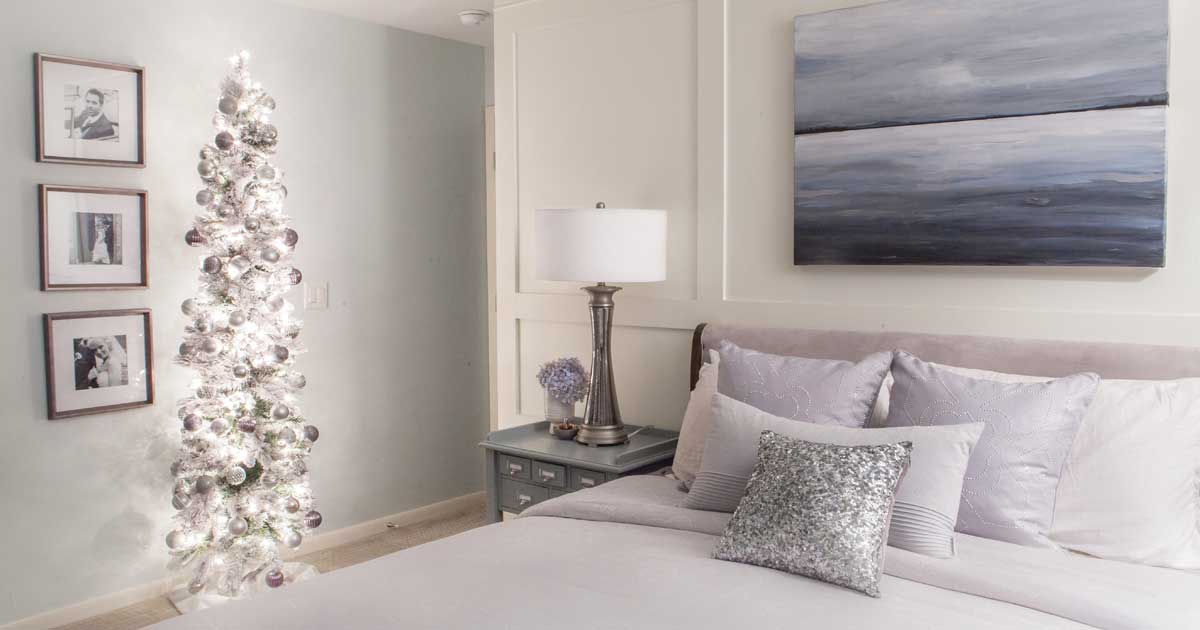 Photo courtesy of Fuchsia Design.

Choose one or two focal points, instead of trying to go all out.
"I always choose our mantle to decorate, because it's where our stockings hang," said Kristin. "For something a bit different, I use black and white stockings that have the silhouettes of each family member on them. You don't have to stick to a red and green theme—especially if that doesn't work with your existing home."
Autumn adds that if you keep your holiday color palette more neutral, you can keep your trimmings up all winter long.
"There's something so magical about the glow of white twinkle lights—and surely one tree in the living room isn't enough! Consider adding a skinny 'winter tree' in the master bedroom." Autumn also suggests putting a morning timer on the tree, so you could wake up to a twinkly glow.
Written by Sarah Suydam, Staff Writer for West Michigan Woman.
Main photo courtesy of Ellie Capisciolto Photography.