"Home is not a style: It's a feeling.
It should tell our story and connect to us on an emotional level. To me, creating a home means surrounding yourself with spaces that make you feel happy and comfortable."
Autumn Fuchs, Fuchsia Design owner, finds color a huge source of inspiration—including the colorful destinations she visits with her husband, Justin. Delightfully, Autumn weaves a rainbow throughout her home décor and her work, amid treasures and functionally fabulous creations.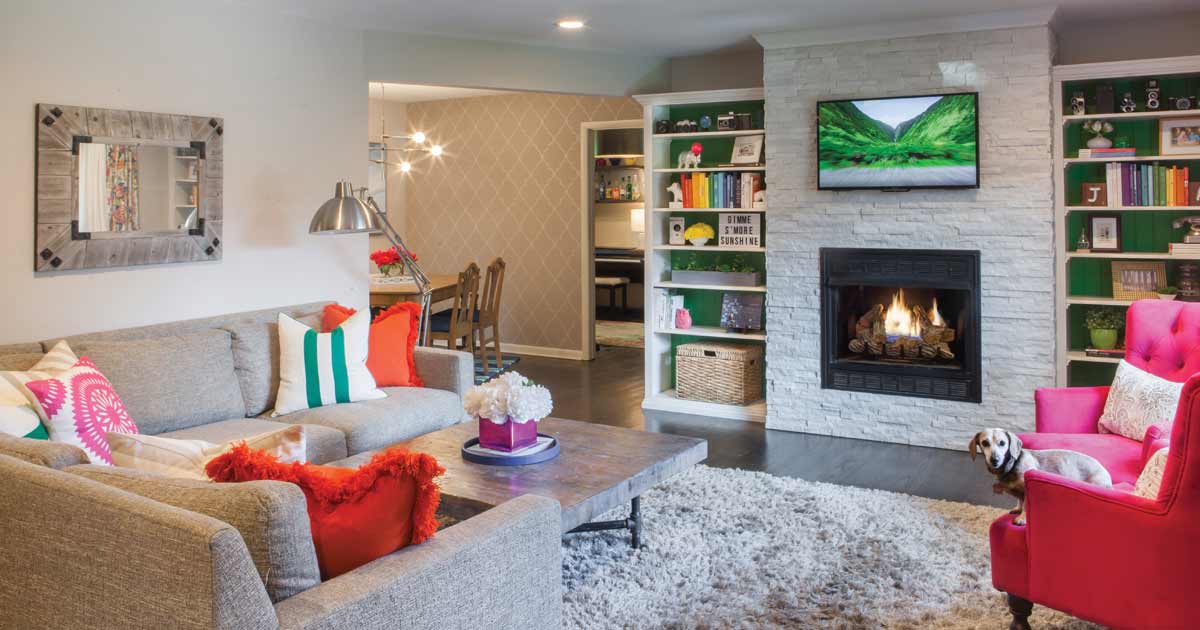 When the pair moved into their home, it had been fully renovated to a neutral palette that was a nice starting point for Autumn's design flair. Normally when designing, she finds something to love—maybe floral draperies or an art object—and builds off of that, collecting items along the way. She likes a space to feel "collected," with everything telling a story. Fuchsia, hinted at by her company name, is a prominent color in her world.
Autumn does a lot of antiquing and enjoys repurposing items, making sculptures and using books as accents, often grouping the latter by color to make an impression.
"As a creative, I have a deep appreciation for original artwork and love to incorporate it into the spaces I design. The pieces in our foyer are extra special as they were painted by Justin's grandpa, who used to design cars for Chrysler."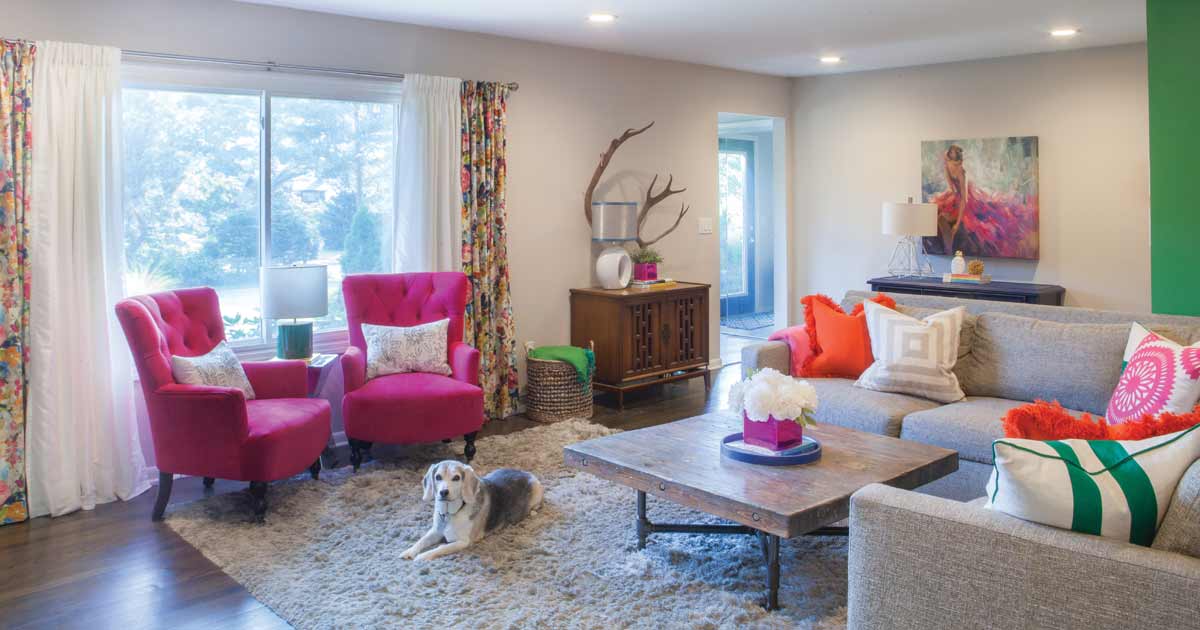 Form and function are important to Autumn, who designed the visually appealing dog kennel console that Justin built for their home of almost five years.
"It's so much more beautiful than a traditional dog kennel, and our pups love it!"
Many years ago, Autumn designed their living room coffee table, which resembles the floor of an old factory building. "I love that this piece will last forever and will only continue to look better over time the more beat up it gets."
Custom touches make a house feel like a home—not a page in a catalog. Easy-to-clean fabrics, durable furniture and cozy seating combine to make Autumn and Justin's abode a stress-free, comfortable retreat for people and pups Bijoux, Truman and Ruby alike.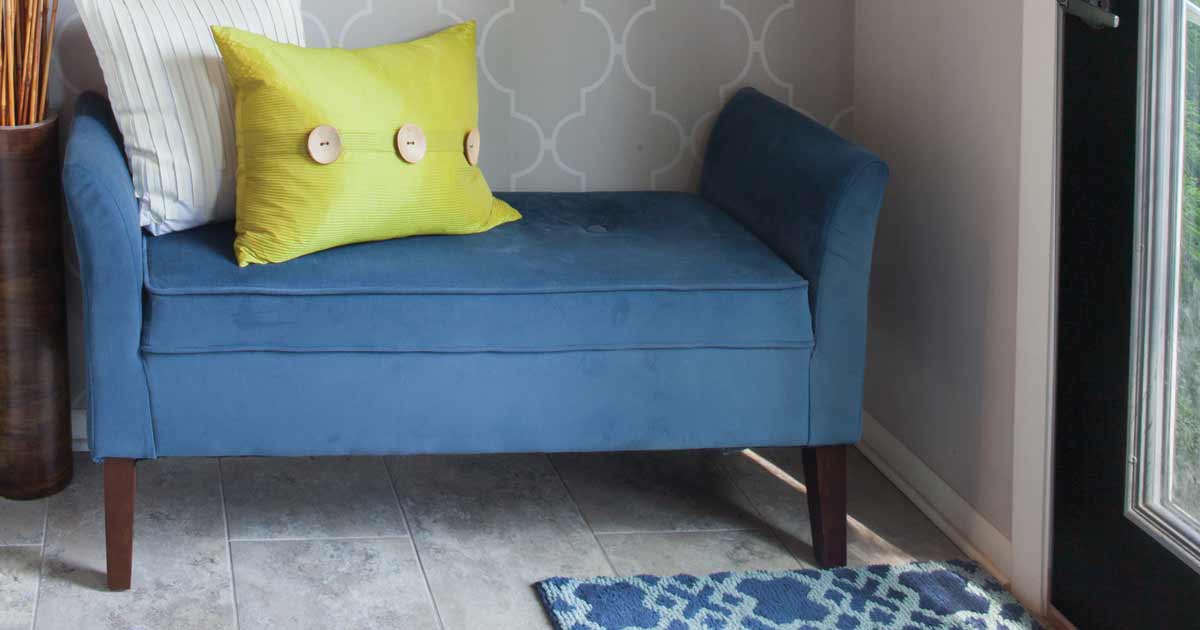 Nervous About Color?
If you're intimidated by color, start small.
Stick to neutrals on walls and floors.
Incorporate little pieces that could be changed out—art, throw pillows, dining room chair seats.
Use similar color touches in each room, creating continuity throughout your space.
Michigan is grey much of the year. Let color elevate your mood!
Written by Amy L Charles, Editorial Director for West Michigan Woman.
Main photo courtesy of The Mittentog.