Most of my days are spent taking care of my two boys: school drop-off, grocery shopping, changing diapers ...
Somewhere in the midst of those duties, I've also been building my online Honest Mom community. Even after establishing an LLC and business bank account, it's taken awhile to embrace the fact that I'm a small business owner. Maybe that's why I didn't prioritize creating a home office space sooner into my "mompreneur" journey.
Writing blog posts from our living room couch has led to innumerable frustrating situations, including the time my well-meaning toddler drenched my laptop with water—may it rest in peace. I finally realized if I was going to take myself seriously as a business owner, I should at least give myself a space to work without children climbing on me.
That's when I reached out to Kristin Thompson, Postbox Designs interior e-designer. I wanted to turn a drab spare bedroom into a bright, multifunctional space. My vision was to convert this space into an office/laundry/guest bedroom. It conveniently had two closets, one of which I imagined could be converted to house a stackable washer/dryer.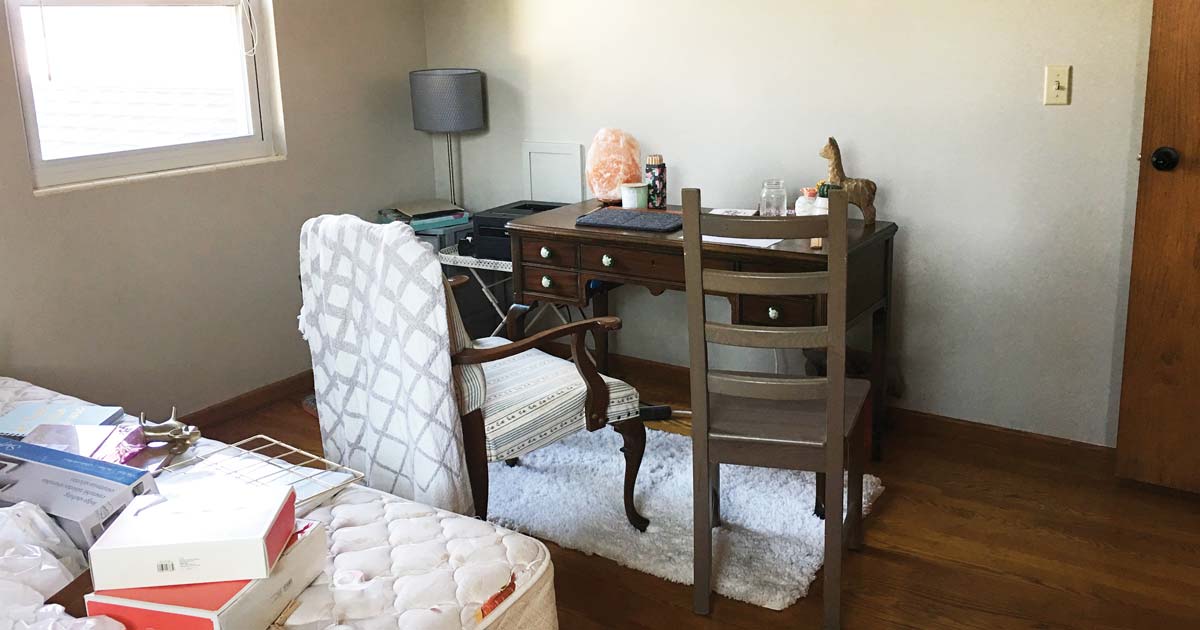 Before photo courtesy of Peg Theobald.
To effectively transform the 130-square-foot space into a powerhouse of a room, I needed professional design help. I've known Kristin for several years and appreciate her impeccable taste, and her ability to work with any client's style preference and budget. Kristin will source high-end furniture or score the best finds Target has to offer. In fact, my She Shed room is mostly furnished from Target, Ikea and Home Goods. There's even a dollar store item in there!
After we initially discussed the project, Kristin emailed my welcome packet. I sent back my design questionnaire and room layout. I filled a Pinterest board with my room inspiration: bright colors, Boho vibes, Mexican folk art. I also told Kristin we had a daybed and an antique desk that I wanted to make work in the room, although the desk didn't fit the desired aesthetic.
Kristin suggested a DIY desk makeover, noting the desk could be transformed with fresh paint and new hardware. My husband was worried we would ruin it. To our delight and surprise, the makeover turned out beautifully.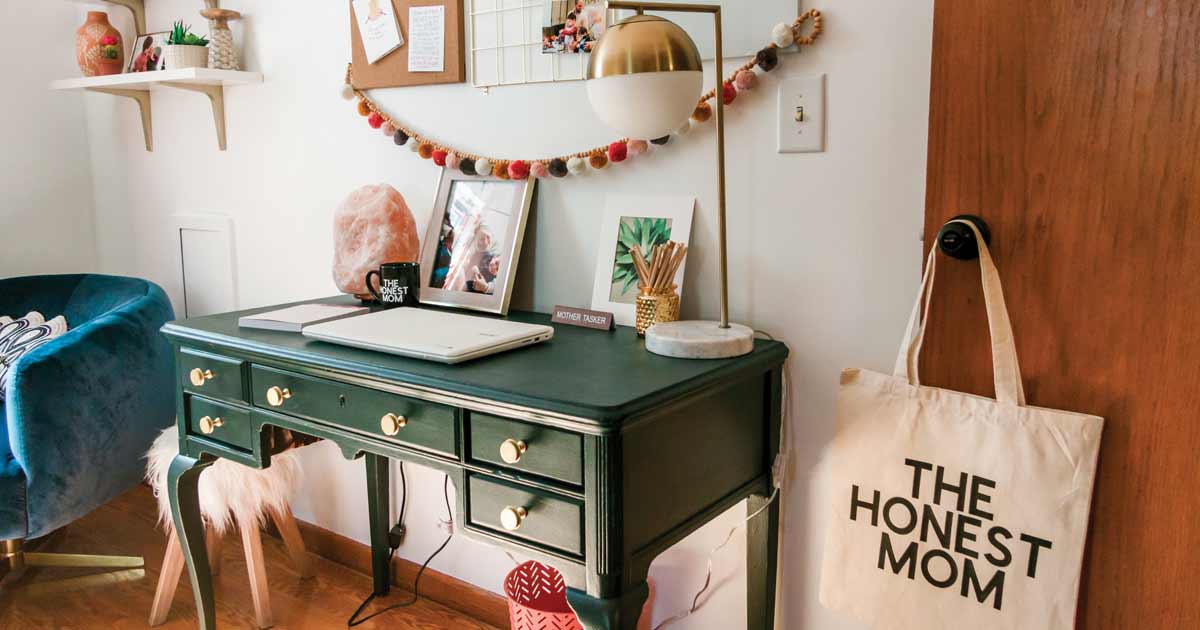 After photo courtesy of Aly May Photo.
The closet-turned-laundry center exceeded our expectations, thanks to Rob the Handyman who handled every aspect of this project. In a tight timeframe, Rob did the electrical, plumbing, drywall, HVAC and custom shelving to make this a reality. An upstairs laundry has been on my "dream home" list for ages. I love not having to lug heavy laundry hampers down two flights of stairs anymore.
No disrespect to the longstanding tradition of the man cave, but it's time for the She Shed to take center stage. Creating your She Shed may be more affordable than you think, especially if you're willing to do some DIY projects and hunt for bargains. (My desk chair was a $20 thrifted find.) If you need me, you know where to find me—in my She Shed, reading a book on the daybed or writing at my desk.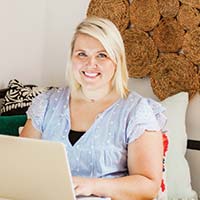 Written by Peg Theobald, a local mom blogger honestly sharing her everyday #momlife on Instagram (@the.honest.mom). Peg loves iced coffee, dance parties and exercise endorphins. She enjoys exploring the Grand Rapids food scene and has yet to meet a cheese she didn't like. Connect with Peg at www.pegtheobald.com.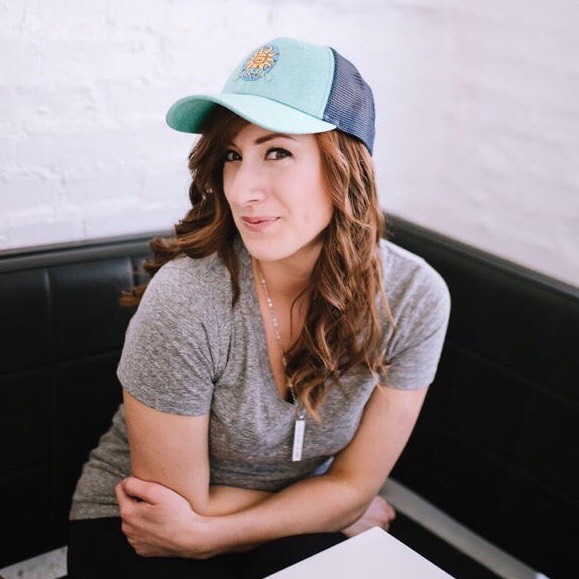 Alyssa Zuiderveen is a brand and wedding photographer who is obsessed with telling beautiful stories via her business, Aly May Photo. She lives in Grand Rapids, Michigan, with her adventurous hubby of two years, John. Alyssa gets way too excited about good lattes, craft gin, Wes Anderson movies and adventure sports. Besides her Aly May blog, you can hang out with her on Instagram, Facebook and Pinterest!

Photo of Alyssa Zuiderveen courtesy of Rashelle Paggeot Photography.