As co-owner of DeGraaf Interiors—a family-owned West Michigan business specializing in floor coverings—Deb DeGraaf knows plenty about flooring and surfaces.
Starting in the business while in college, she first helped her father with filing and paperwork, then quickly learned and grew to become a dedicated member of the sales and leadership team.
Today, as co-owner, Deb has experienced every aspect home décor and design—from the ground up.
For years, Deb assisted professional builders and homeowners in choosing flooring and finishes—a skill evident from the moment you walk in to her well-appointed abode. Two years ago, when Deb and her husband decided to build their own home, she relied on her own expertise to select the wood floors, rugs, carpets and countertops, then sought the guidance of other experts to assist with lighting, cabinets, appliances and fine details.
"I brought in Carly Visser from CVI Design because I know my limitations," Deb said. "I felt comfortable choosing my own flooring and paint, but I still wanted a designer to help me with the rest of the styling.
"Even doing it for a living, I was reluctant to own it 100 percent, because this is where we're going to live until there's another plan for us. I was more than happy to hire professionals to ensure we were making the right decisions. For the same reason that people come to DeGraaf Interiors for help with flooring, we enlisted the right design experts to help us."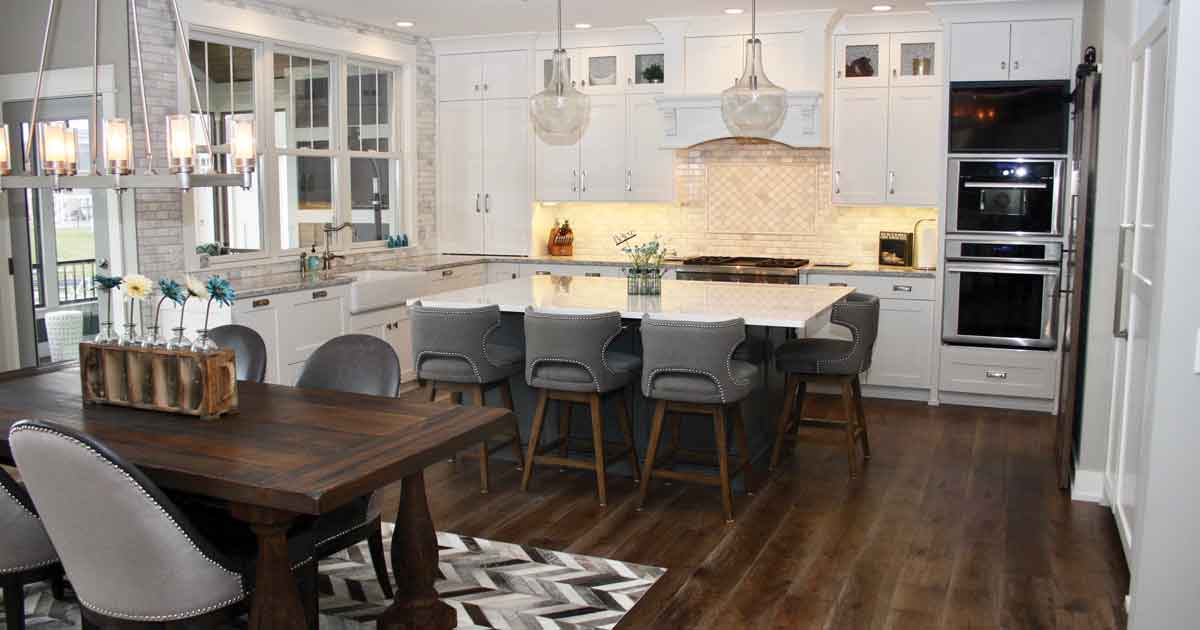 The DeGraaf home has a sense of warmth and thoughtfulness, everywhere you look. From stylish rugs that also absorb noise to the not-too-dark, not-too-light hardwood floors spanning the kitchen and living area, every element has as much function as it does form. If not more—though you might not know it just by looking.
When choosing her home's flooring and surfaces, Deb thought beyond looks and considered what would work for her active family. She wanted a space where everyone, especially her kids and her dog, Chewbacca, could live comfortably and without worry or a need for constant upkeep.
"There's so much beyond color and style in choosing what's best for a family," Deb said. "Some designers might lose sight of functionality because their objective is appearance. They're judged on presentation, and not necessarily on performance. A year from now, I want to be happy with the choices I made, as much as I want DeGraaf Interiors customers to be happy with theirs."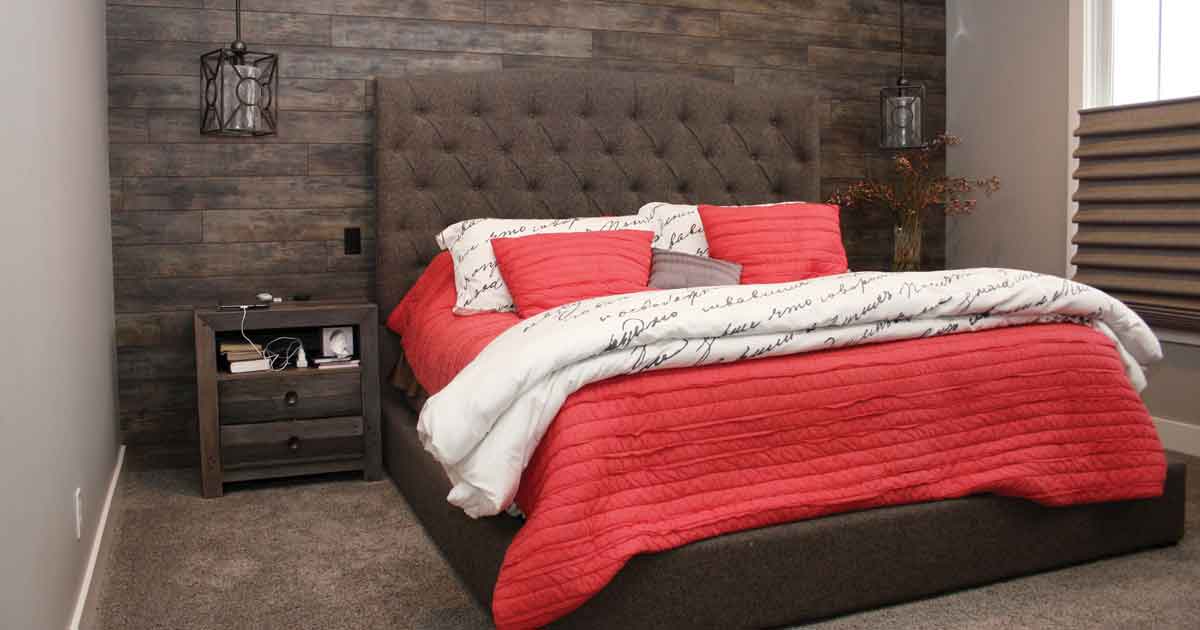 Beyond flooring, surfaces and structural elements, there's more to turning a house into a fully furnished home. Here you'll find embellishments in every corner and on every shelf—from lighting to throw pillows to ornamental pieces—adding a hint of charm and character. Each doesn't necessarily match another, yet all simply go together. How did she do it? Again enlisting the help of Carly Visser, Deb became confident in pairing different styles and textures while remaining faithful to her needs. The result is a complete and effortless look that's equally beautiful.
Looking to take your home from "oh" to "ooh!"?
Deb recommends being patient and purposeful. After all, as she wisely notes, "Creating your dream décor is a marathon, not a sprint."
Allison Kay Bannister, a West Michigan resident since 1987, professional writer since 2002 and GVSU alumna, recently launched her own freelance writing business. Allison enjoys travel, art, dance, food and exploring world cultures—and, of course, writing about all these and more.