Nestled along the Thornapple River in Cascade, the "cottagey-modern" home of Dave and Donna Hockstra is warm and welcoming and open.
The Hockstras worked with Rock Kauffman Design, a company that breathes new life into old and forgotten homes by reinventing them into masterpieces of design.
"I wanted to do a rustic modern home. I kept looking through magazines and seeing all this barn wood," said Donna. "In the end, it turned out cottagey-modern, which I love. We wanted it to be super welcoming and family-oriented, and I think we accomplished that."
FAVORITE SPACE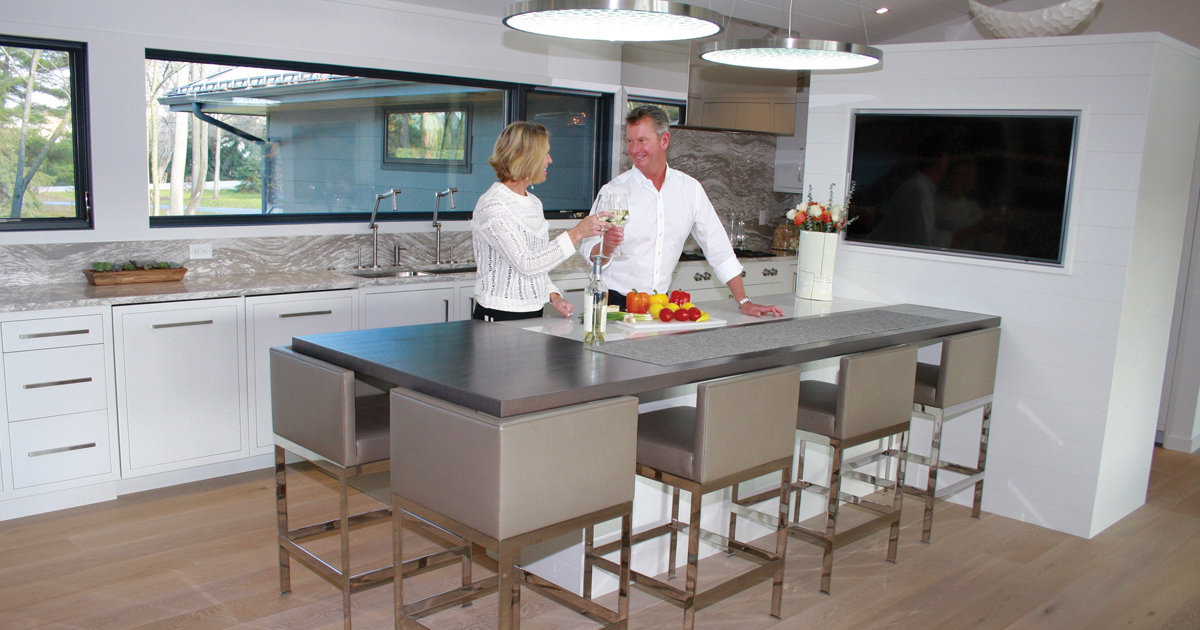 It's difficult for Dave and Donna to choose a favorite space, but the open kitchen may be their pick. "We love to cook," Donna said. "We go to the grocery store every day." The house also features an outdoor kitchen and gas fireplace, complete with a patio and stairs that lead down to a riverside dock.
FURNITURE AND ART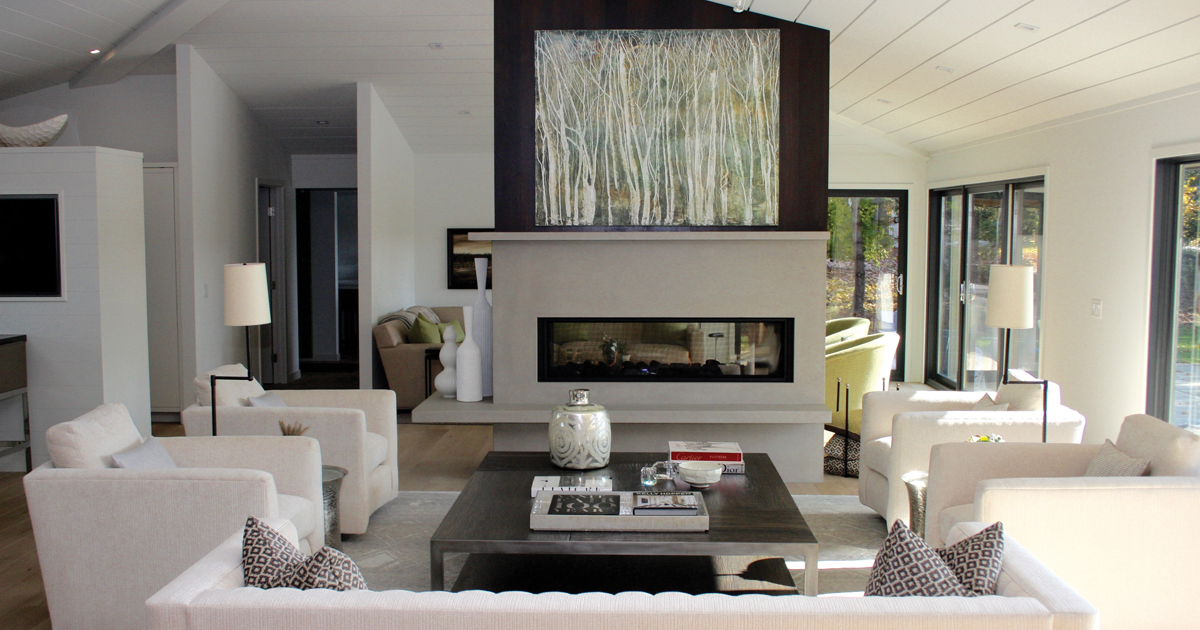 Much of the home's artwork and furniture was custom-designed after Dave and Donna perused stores and felt inspired. They spent a lot of time looking for furniture at Chicago's Merchandise Mart, and several pieces of art are from LaFontsee Galleries in Grand Rapids.
THE WINE CELLAR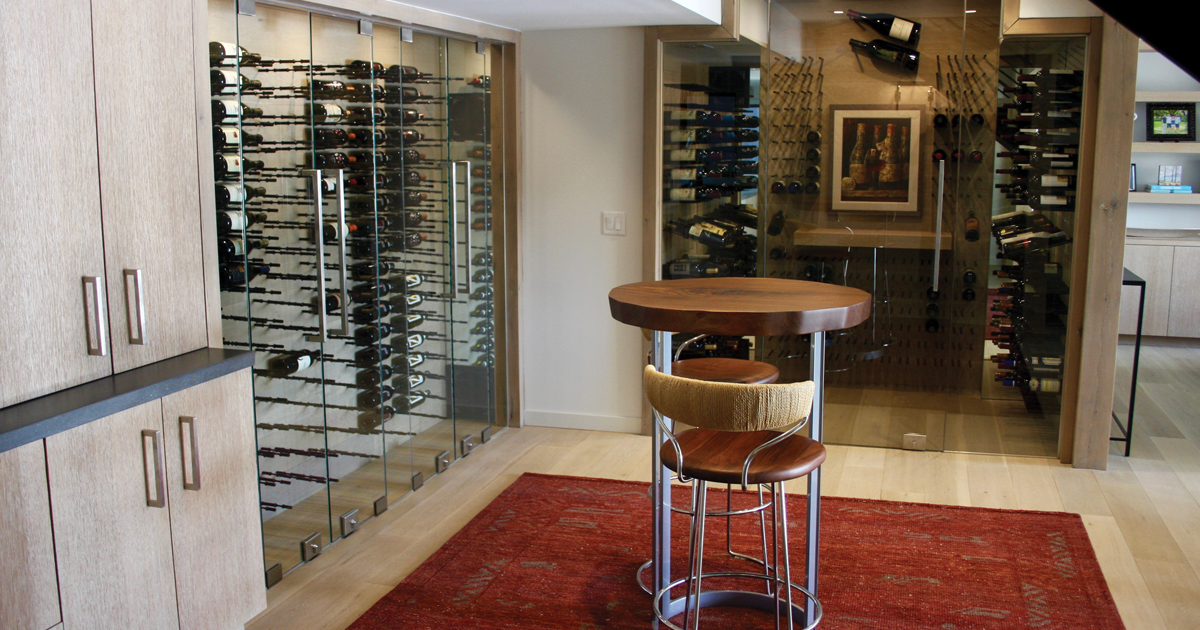 "We go to California to buy wine, and this gives us a nice place to store it," said Dave. The pegs give it a modern feel.
Main photo courtesy of Brian Kelly. Photos Courtesy of Kasie Smith.