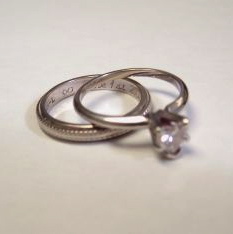 Married couples struggling to maintain their relationships can seek help through counseling. What was once stigmatized is now more acceptable for those who wish to reform the deep bonds of marital love.
Dr. William Stroo counsels couples in the West Michigan area. He says most often, couples come to him out of desperation, trouble and pain. He compares counseling to an emergency room saying husbands and wives come to him with their marriage in critical condition "wondering if (the) relationship can be kept alive."
The male dilemma is most often feeling inadequate which leads to shame and attack in the form of violence or addictions. Women's main concerns are that of misunderstanding and being treated as invisible, Stroo says.
"The first phase is disillusionment. Then power-struggles to get what is needed narcissistically, leading to polarizing, and then to separate, parallel lives, so that when the nest is empty, divorce happens," Stroo says.
He begins his counseling with a relationship's strengths on which the couple can explore and build. The process is mutual, he says, and each partner must contribute to repair and to an optimistic hope for the relationship in the future.
"From the get go (couples seek counseling) to build on initial 'falling in love' energy and to learn effective means to 'repair' or 'forgive,' to recognize what goes into building a solid marital house," Stroo says.
In counseling, couples can learn to heal their past wounds, forgive each other, and rediscover "a love that overcomes betrayals needing forgiveness, a love that continues to delight–eros–in each other, a love that is built on friendship, a love the nurtures each other…" says Stroo.
Dr. William A. Stroo is a licensed professional counselor in Grandville. He is a fellow of the American Association of Pastoral Counselors and a Pastoral Psychotherapist. He can be reached by phone at 616-261-0279.
Written by: Erika Fifelski was born and raised in West Michigan, and after a brief stint on the sunrise side, she's home and loving it. Erika enjoys cooking, sewing, vacuuming, and discovering new ways to live sustainably and support local businesses. Photo credit: CathyK