According to the National Domestic Violence Hotline, an average of 24 people per minute are victims of rape, physical violence or stalking by an intimate partner in the United States—more than 12 million women and men over the course of a single year. This horrific statistic is only one of many demonstrating a need for widespread change.
Hire for Hope, a recruiting and talent optimization agency transforming the way companies identify and optimize their employees, is seeking to make a positive difference in the lives of those who have experienced abuse.
Hire for Hope was founded in 2017 after its founder and owner, Ashley Ward, escaped a domestically abusive relationship. A recruiting firm on a mission, Hire for Hope was created out of a dream to make a difference and give other women the chance to escape abuse and get back on their feet. The agency gives 10% of its profits to organizations that serve women who have been abused.
2020 brought a time to reflect and to change, and Hire for Hope was no exception. Because the pandemic saw rates of domestic abuse increase by 50%, and an even higher percentage for those in marginalized communities, Hire for Hope set out to find an organization to partner with that aligned with the work needed to directly help those most critically affected.
Eventually, the team zeroed in on the work the YWCA is doing in the West Michigan community to not only empower women who are experiencing domestic violence, but to empower and unite all women and eliminate racism.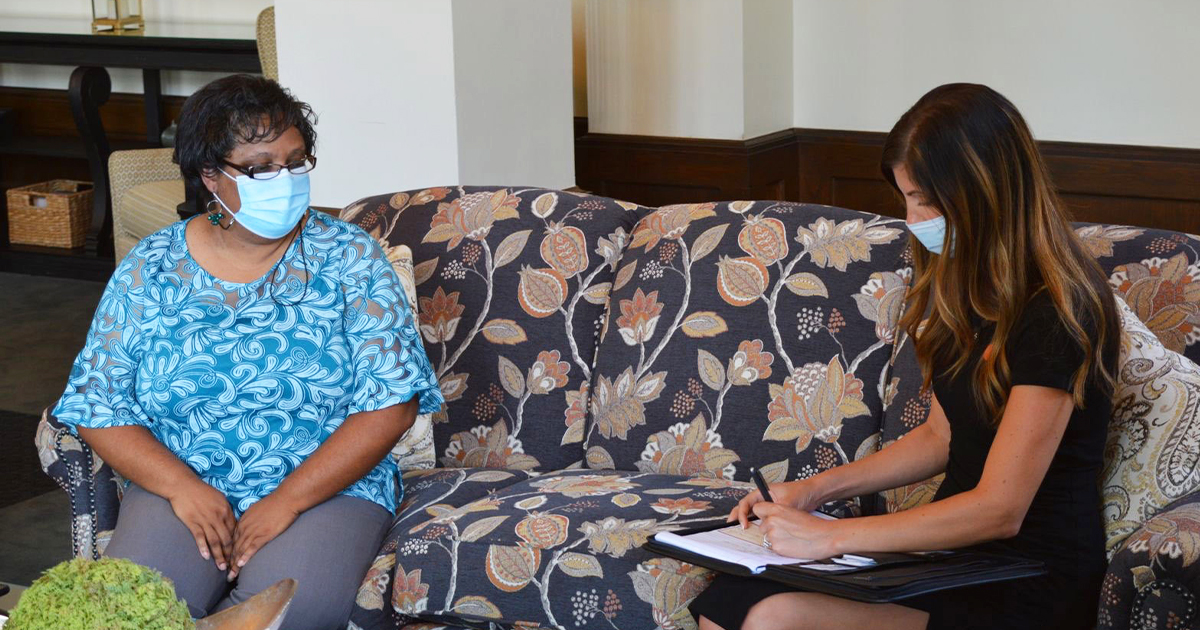 Hire for Hope says the YWCA's mission aligns with the change the agency wants to see in the world. Soon after, a partnership was born. To kick things off, Hire for Hope visited the YWCA offices on September 1, 2021 and gifted a $6,800 donation for 2020. Now, Hire for Hope is on track to triple that donation by the end of 2021.
"The YWCA has a very special place in my heart," said Ward, who was recently honored at the 2021 West Michigan Woman Brilliance Awards with the Brilliant Tenacity Award for her work. "They were the agency that provided me the funding for an apartment and advocated to help me transition out of my abusive relationship and into permanent housing.
"I will forever be grateful to them for their impact on my life and am thrilled that Hire for Hope can contribute to the life-changing work the YWCA is doing."
Hire for Hope says it will partner exclusively with the YWCA moving forward with their giving and volunteering efforts, and is looking forward to making a greater impact in the West Michigan community.
Learn more about Hire for Hope and the YWCA.
To reach the National Domestic Violence Hotline, call 1.800.799.SAFE (7233) or text "START" to 88788.
Written by Sarah Suydam, Managing Editor for West Michigan Woman.
Photos courtesy of Hire for Hope.